Questo 2018 è l'anno, dopo ben 7 stagioni, ci prenderemo una pausa da Game of Thrones, in attesa della nona e ultima stagione programmata per l'anno prossimo. Per questo non ci resta che ingannare l'attesa cercando di capire più cose possibili da quel che ci attenderà.
Ad esempio, sapete cosa c'è a Belfast di così importante per Game of Thrones? Se vi dicessi il set in cui è costruita l'intera città di Approdo del Re, potrebbe bastare?
Sembra infatti che HBO abbia deciso di mantenere praticamente intatto tutto il set per lasciarlo a disposizione di eventuali esigenze per futuri progetti collegati a Game of Thrones.
A conferma della decisione circolano voci che descrivono il metodo di costruzione di Approdo del Re come particolarmente resistente rispetto a come di solito vengono costruiti i set destinati a essere smantellati.
Il set di Belfast avrà due obiettivi principali: il primo, come detto sopra, sarà quello di rimanere a disposizione per eventuali futuri progetti collegati a Game of Thrones ed il secondo, ma non meno importante, è la possibilità che diventi un museo visitabile.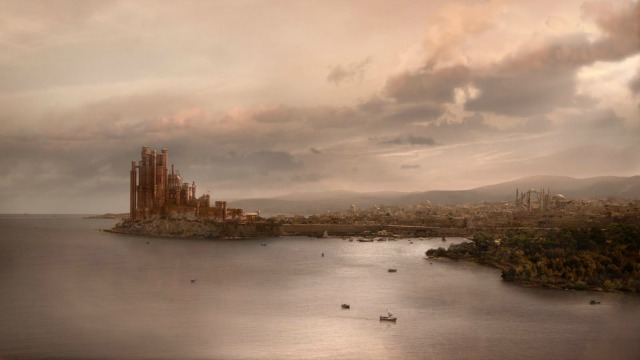 Il set di Approdo del Re potrebbe essere un'ottima attrazione turistica per la città di Belfast che non potrebbe non ringraziare HBO per la decisione.
Altre fonti riportano che il set di Belfast potrebbe essere utilizzato per alcuni film, ma non si hanno altre notizie certe. Sarebbe, d'altra parte, uno sviluppo clamoroso e affascinante, ma al momento non si registrano programmi di questo tipo da parte dell'emittente.
La HBO ha intenzione di produrre qualche lungometraggio per Game of Thrones o ha intenzione di utilizzare il set di Approdo del Re in film che non sono collegati alla Serie (con le dovute modifiche)?
Qual è la tesi che vi convince di più?