ATTENZIONE: seguono spoiler su The Last of the Starks (8×04) e su Game of Thrones 8
L'Ultima Guerra è iniziata: con la morte di Missandei (Nathalie Emmanuel) Daenerys (Emilia Clarke) è pronta a scatenare Drogon e la sua armata contro Cersei (Lena Headey) e Approdo del Re. Le sue forze sono in minoranza rispetto alla leonessa dei Lannister, ma potrebbe arrivare qualcuno in suo aiuto.
Infatti 8×04 di Game of Thrones 8 Varys (Conleth Hill) menziona "il nuovo principe di Dorne", disposto a dare il suo supporto alla causa di Daenerys. Chi potrebbe essere?
Partiamo dai fatti: secondo il sito winteriscoming.net lo scorso ottobre l'attore Toby Osmond (Henry VIII and His Six Wives) è stato scritturato per un "ruolo reale" nell'ultima stagione di Game of Thrones.
Al di là dell'attore scelto, chi è esattamente il principe di Dorne? La risposta più ovvia è Quentyn Martell, che nella saga Le cronache del ghiaccio e del fuoco è il secondogenito del principe Doran Martell, fratello di Trystane e Arianne.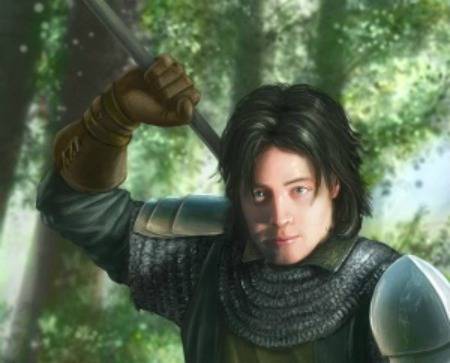 Nei libri Quentyn viene mandato dal padre a Meeren per sposare Daenerys. Il suo è un triste destino: cercherà di domare Rhaegal e Viserion (ancora rinchiusi nella fossa dei draghi da Daenerys), morendo sotto le loro fiamme. Questo succede nei libri; diversamente nella serie tv potrebbe essere vivo. Potrebbe essere effettivamente andato a Meeren alla ricerca di Daenerys, arrivando quando la Madre dei Draghi era ormai salpata per Westeros.
Nei libri l'Erede al trono di Lancia del Sole è Arianne Martell, la primogenita di Doran, dato che il principato passa anche per linea femminile. Avendo Varys detto "principe" invece di "principessa" possiamo però escludere che si riferisse a lei.
C'è un'altra possibilità: il nuovo principe di Dorne potrebbe essere un Yronwood. La casata Yronwood è la rivale storica dei Martell; ha regnato su Dorne prima che Nymeria della Rhyone arrivasse a Westeros e si alleasse con i Martell. Nella serie tv non sono stati menzionati, nonostante l'appellativo di Oberyn Martell (Pedro Pascal), la Vipera Rossa, nasce proprio dal fatto che il principe avesse avvelenato Lord Edgar Yronwood in un duello.
Considerando che mancano solo due episodi alla conclusione di Game of Thrones 8, vedremo questo nuovo personaggio? Oppure potrebbero arrivare nuovi draghi (come ipotizzano alcuni fan)? Non vediamo l'ora di scoprirlo.