Le riprese dell'ultimo atto di Game Of Thrones continuano, le indiscrezioni su cosa succederà e le dichiarazioni degli attori aumentano. Questa è la volta di Nikolaj Coster-Waldau.
Anche se non siamo esperti del settore, sappiamo bene che le riprese di film e Serie Tv non avvengono mai rispettando la cronologia degli eventi.
Nikolaj Coster-Waldau quindi ha girato la scena in cui vedrà per l'ultima volta Jamie Lannister, ma deve finire di girare altre scene rimaste per concludere definitivamente il suo lavoro.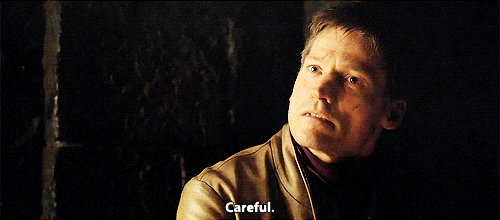 In una recente intervista a Variety, Nikolaj ha parlato proprio di questo:
"Tornerò a Belfast la prossima settimana, quindi non ho finito al 100%, ma l'ultima scena nella sceneggiatura, l'ho girata ed è stato emozionante"
Ricordiamo che a Belfast c'è il set di King's Landing (Approdo del Re).
Nikolaj Coster-Waldau e gli altri attori del cast saranno in grado di dire addio a tutto quando saranno concluse definitivamente le riprese e dovranno salutare gli ultimi anni della loro vita in Game Of Thrones e i loro personaggi?
Lo stesso attore ammette che:
"(Game Of Thrones ndr) Non credo che se ne andrà mai dalla mia vita."
In fondo il progetto è stato epocale dall'inizio, ha scavato un piccolo posto nei cuori di tantissimi fan ed ha lanciato le carriere di molti degli attori che hanno preso parte al Serie, è facile capire come possa non essere dimenticato da chi ha vissuto le riprese in prima persona.
Quando poi gli è stato chiesto se lui sarebbe apparso nell'ultimo episodio, Waldau ha glissato, soffermandosi su quanto lavoro ci sia stato gli ultimi sei episodi e di come sia stato speso tutto il budget previsto ("siamo andati all-in"). È evidente il suo tentativo di non spoilerare nulla, ma secondo molti questa non risposta implica una sua morte ben prima del series finale. Cosa che, relativamente al suo percorso nella serie, sarebbe anche plausibile.
È stato buttato in gioco il tutto per tutto in questa ultima stagione, l'interprete di Jamie Lannister ha elogiato il lavoro dei creatori Dan Weiss e David Benioff dicendo:
"Pensavo che Dan Weiss e David Benioff, i creatori, non avrebbero potuto fare un lavoro migliore per terminare la nostra storia. […] Speriamo davvero che alla gente piacerà, abbiamo fatto del nostro meglio."
Visti i destini di molti dei personaggi che abbiamo amato e a cui ci siamo affezionati durante le stagioni di Game Of Thrones, chissà che Nikolaj Coster-Waldau non abbia dovuto girare la fine del suo Jamie Lannister? Lo potremo scoprire solo tra un annetto.