Tra le meraviglie e le intemperie della selvaggia Islanda, sul set di Game of Thrones, è sbocciato l'amore tra Rose Leslie e Kit Harington, che hanno interpretato la bruta Ygritte e il famoso Jon Snow. Non è certo la prima volta che due attori, chiamati a vestire i panni di due innamorati, cadano per davvero nella trappola di Cupido, soprattutto se ad incorniciare il quadretto è una maestosa aurora boreale.
Ebbene, la coppia è convolata a nozze il 23 giugno del 2018 e lo scorso 25 settembre hanno annunciato ufficilamente di essere in dolce attesa (qui potete saperne di più sul lieto annuncio).
In una recente intervista per il New York Post, Rose Leslie ha parlato per la prima volta della sua gravidanza.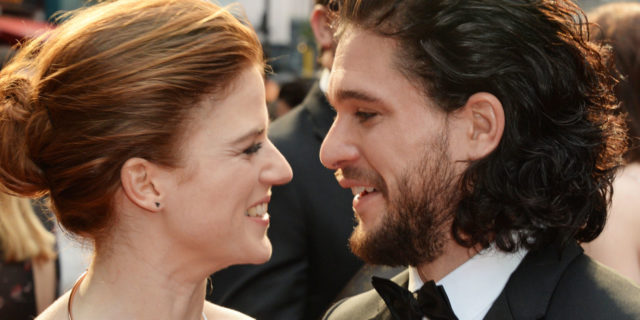 L'attrice si è detta emozionata e impaziente di poter accogliere il nuovo membro della famiglia e diventare mamma per la prima volta.
I am thrilled to be expecting, and I can't wait to meet the new member of our family!
Famiglia che ha iniziato ad allargarsi già durante la pandemia. La coppia, infatti, ha adottato una piccola cagnolina. "Se non fossimo stati costretti a rimanere in casa, non saremmo riusciti ad addestrarla per fare in modo che non facesse i propri bisogni in giro per casa" ha detto l'attrice, da sempre grande amante degli amici a quattro zampe.
La star di Game of Thrones, inoltre, ha espresso tutta la sua felicità per il suo ritorno su un set.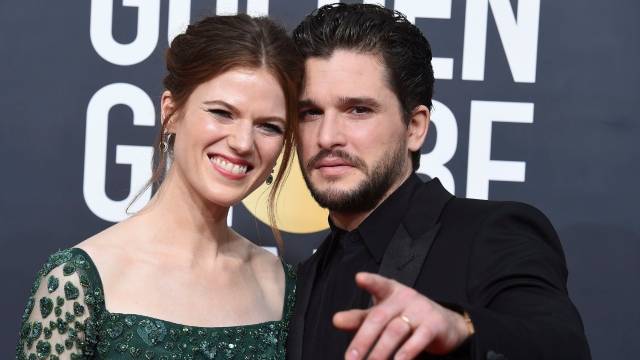 Stare a casa ha avuto i suoi vantaggi, ma tornare finalmente a lavoro è stato entusiasmante. L'attrice, infatti, è impegnata sul set di Vigil, le cui riprese erano state bloccate per l'emergenza Covid-19. Per la Leslie il contatto fisico è molto importante, di conseguenza non è stato facile rivedere di nuovo tanti volti amici e non potersi abbracciare.
In Vigil, l'attrice interpreta una detective alle prese con la sua prima indagine. Un personaggio molto determinato che la Leslie si è particolarmente divertita a interpretare. In più, rivedremo molto presto l'attrice britannica sul grande schermo con Assassinio sul Nilo, film sequel del fortunato Assassinio sull'Orient Express.
Per quanto riguarda Kit Harington, invece, sarà Dane Whitman aka Cavaliere Nero: uno dei protagonisti de Gli Eterni, il nuovo film targato Marvel (qui potete approfondire la questione).