Attenzione: evitate la lettura se non volete imbattervi in uno spoiler decisivo su Game of Thrones
Una delle frasi più note per provare a evitare una multa, nonché una tra le più fastidiose, è sempre la stessa: "Lei non sa chi sono io". Ma cosa succede se la persona in questione interpreta un personaggio che non sa niente al punto da non sapere manco chi sia, mentre l'agente conosce benissimo l'identità del personaggio famoso al volante?
La migliore risposta possibile al curioso quesito è stata data qualche anno fa da Kit Harington, celebre interprete di Jon Snow in Game of Thrones. L'attore britannico, infatti, raccontò nel corso di un'intervista al The Tonight Show di Jimmy Fallon un aneddoto molto particolare. Harington, diretto a gran velocità verso la casa dei genitori, fu fermato da un poliziotto pronto a multarlo. Per sua fortuna, tuttavia, l'uomo era un grande fan della serie, il fattaccio avvenne nel periodo intercorso tra la messa in onda della quinta e la sesta stagione e in quel momento Jon Snow, appena tradito dai suoi Guardiani della Notte in uno dei plot twist più imponenti della storia seriale, era letteralmente sospeso tra la vita e la morte manco fosse il gatto di Schrodinger.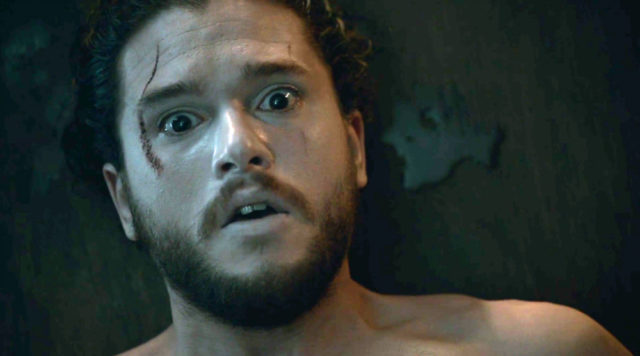 L'agente spiazzò quindi Harington con una proposta e gli disse: "O mi segue alla centrale e le faccio la multa oppure mi può dire se sarà ancora vivo nella prossima stagione di Game of Thrones".
All'attore non rimase altro che regalargli lo spoiler più bramato in quel momento dai fan della serie e rivelò la sopravvivenza del personaggio nella sesta stagione. Quasi sicuramente evitò ulteriori dettagli, ma tanto bastò per ottenere la "grazia" ed essere congedato così: "Vada pure, Lord Comandante".
Insomma, Jon Snow non ha mai saputo niente, ma in compenso Kit Harington ha saputo abbastanza per evitare una multa. Almeno per una notte, anche se probabilmente non per le notti a venire.