Attenzione: evitate la lettura se non volete imbattervi in spoiler sulla 6×02 di Game of Thrones. 
Nella vita di ognuno di noi non esiste concetto più rassicurante di quello di casa. Finché non si parla di Game of Thrones. Nel momento in cui "casa" e "casata" assumono sfumature simili e si inseriscono in un contesto estremo come Westeros, una calda dimora può trasformarsi nel più freddo dei giacigli. È successo nella 6×02 di Game of Thrones (intitolata non a caso "Home"), episodio stilisticamente perfetto e tematicamente ben architettato che ha indirizzato la season 6 verso un nuovo filone narrativo pazzesco e imprevedibile. Ricorderemo quest'episodio a lungo e da oggi in poi potremo individuare un nuovo punto di svolta che segnerà indelebilmente gli eventi futuri. Si è chiusa un'era, ora inizia un'altra storia.
Jon Snow is back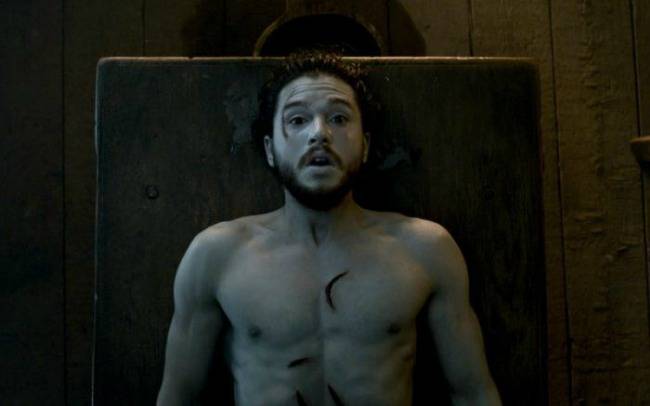 Non si può non iniziare dalla fine. Dopo un anno di incubi, tormenti, teorie e supposizioni varie, ora abbiamo una risposta al grande quesito che ci aveva lasciato l'ultimo episodio della quinta stagione: Jon Snow è tornato in vita. Come avevamo previsto, si è rivelato decisivo il ruolo di Melisandre, sacerdotessa del culto di R'hllor capace di riportare in vita un uomo morto esattamente come fece a suo tempo Thoros di Myr con Beric Dondarrion. La donna rossa, dopo un momento di sbandamento nel quale aveva smarrito la fede, ha ritrovato se stessa grazie alle parole di Davos, alleato imprevedibile in un momento delicato. Continuiamo a domandarci se sappia che fine ha fatto la povera Shireen, ma questa è un'altra storia.
Mettere in scena una resurrezione non è mai semplice, specie se si considera l'importanza del personaggio nell'economia della serie, ma D&D, supportati dalla regia sublime di Jeremy Podeswa, hanno centrato l'impresa. La figura di Jon Snow, un Messia sui generis vittima di un tradimento, è presentata attraverso un gioco prospettico che richiama a più riprese il Cristo morto del Mantegna. Le sequenze sono ricche di pathos, lente e inesorabili nello svolgimento che si dipana per diversi minuti. Impossibile non tenere il fiato sospeso e farsi trascinare da un escalation emotiva sulle montagne russe che vive più stati: la speranza, la delusione momentanea e il sospiro di sollievo finale, vigoroso quanto il risveglio improvviso di Snow.
E ora? Ora può succedere di tutto, ma si può individuare la resurrezione come momento di svolta nel quale Jon Snow avvia un ritorno a casa che probabilmente lo riporterà a casa (Grande Inverno) con una nuova, vecchia identità: Jon Stark. La morte l'ha svincolato dal giuramento con i Guardiani della Notte e i Bolton, ora destinati ad una guerra di conquista di Castello Nero, dovranno vedersela con il desiderio di giustizia dell'ex Lord Comandante.
La lucida follia di Ramsay Bolton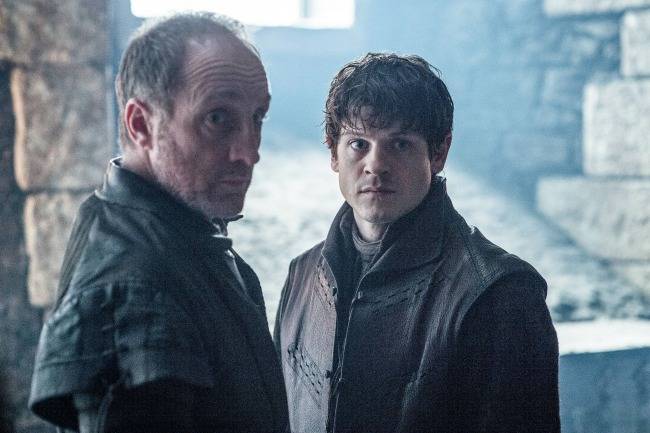 I Bolton. Quello che resta dei Bolton, in realtà. La svolta narrativa che ha visto protagonista Ramsay è seconda solo a quella di Jon Snow. Da un bastardo all'altro, il passo è incredibilmente lungo. Spietatamente lucido e allo stesso tempo folle il patricidio perpetrato nei confronti di Roose, degnissimo padre in questo senso. Cinica e orribile l'eliminazione della matrigna Walda e del fratello neonato, divorati indegnamente un branco di cani famelici. Ramsay temeva di perdere con un parto tutto quello che aveva faticosamente conquistato negli anni, e ha deciso di giocarsi la carta più estrema: rimanere solo al comando ed essere ancora una volta l'unico artefice del proprio destino.
Ramsay è un uomo accecato dalla fame di potere e di rivincita nei confronti di una storia scritta frettolosamente senza fare i conti con i sentimenti di un bastardo. In fondo è sempre stato questo il suo punto di forza più grande, ma allo stesso tempo potrebbe rivelarsi un limite fatale. Il figlio di Roose non è un abile politico, ma un leader spietato protagonista di troppi errori tattici. Lasciar fuggire Sansa, in primis, l'unica potenzialmente in grado di legittimare pienamente il suo potere e poi eliminare un padre che, nonostante tutto, l'ha trattato da vero figlio.
Ramsay ha conquistato una casata, ma rischia di trovarsi in una casa scomodissima. Secondo quanto hanno lasciato intendere i trailer diffusi prima del 24 aprile, sarà protagonista di una guerra epocale che probabilmente lo vedrà confrontarsi con un altro bastardo, il rinato Jon Snow. C'è il Nord in ballo e il destino di un intero mondo: ascoltare la testa, prima ancora del cuore, sarà fondamentale. Ramsay lo capirà in tempo o andrà incontro alla morte?
Tyrion e i draghi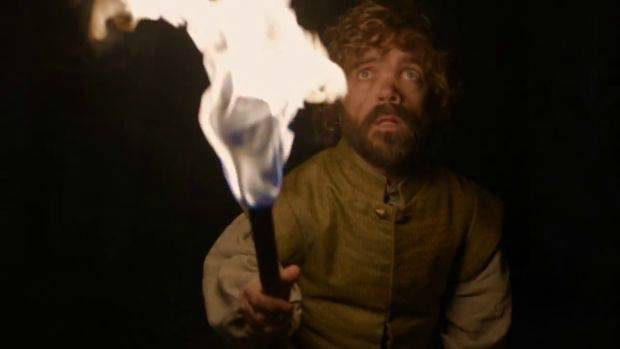 E a proposito di andare incontro alla morte, c'è un personaggio che nella 6×02 l'ha affrontata con coraggio per l'ennesima volta. Stiamo parlando di Tyrion, stavolta alle prese con due dei tre draghi di Daenerys, liberati dal nano dopo un lungo periodo di prigionia. Il rischio di finire arrostito era concreto, ma il figlio reietto di Tywin ha colto l'importanza strategica delle creature, fondamentali in un momento di forte instabilità politica in quel di Meereen (e in tutti i territori controllati dalla Khaleesi) e li ha salvati da morte certa. I draghi vivono solo se sono liberi, sono molto intelligenti e hanno capito dopo un'iniziale diffidenza di avere a che fare con una figura amica.
Tyrion, allo stesso tempo, è fortemente attratto e incuriosito dai draghi fin da piccolo, e realizza un grande sogno. Anche in questo caso si può individuare un momento di svolta: il recupero dei draghi rinnova le ambizioni di Daenerys e, volando un po' con la fantasia (ma non troppo), segnare un simbolico arrivo a casa di Tyrion. Se venisse confermata la teoria secondo cui il Lannister è in realtà un Targaryen, l'associazione ai draghi sarebbe un punto di partenza fondamentale in chiave futura e un allontanamento definitivo dalla sua prima vita. Staremo a vedere.
Il ritorno di Bran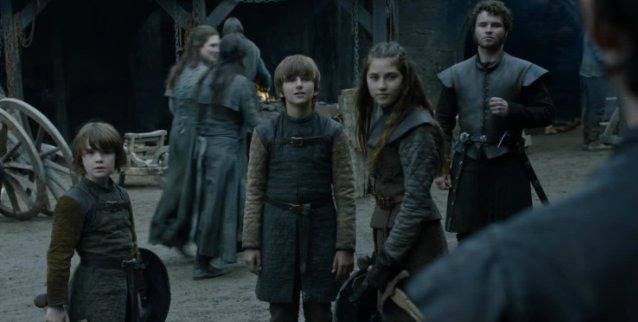 La 6×02, ormai è chiaro, è stato l'episodio delle svolte, ma anche di un grande ritorno, quello di Bran. La storyline del giovane Stark, spesso bistrattata da pubblico e critici, assume nuovi contorni particolarmente interessanti. Alla staticità delle prime stagioni corrisponderà un forte dinamismo temporale attraverso lo strumento narrativo del flashback. L'addestramento con il Corvo dai Tre Occhi, infatti, lo porterà a ripercorrere degli eventi pregressi di grande importanza. Il pensiero corre subito alle vicende della Torre della Gioia, e probabilmente dovremo attendere solo un'altra settimana prima di conoscere la verità a riguardo. Stavolta ci ha permesso di vedere all'opera un giovane Ned con il fratello Benjen e la sorella Lyanna. Sono piccoli, la guerra in questo caso è un gioco e per certi versi anticipa l'amara realtà.
La visione getta una luce anche su Hodor. Si scopre infatti che l'omone in gioventù era in grado di parlare normalmente, si chiama Wylis e forse ha vissuto un evento traumatico che l'ha segnato per il resto dei suoi giorni. Questo fatto si ricollega ad una vicenda più centrale della storia di Game of Thrones? Chissà, intanto sentirlo parlare è stato un piacere.
C'è casa(ta) e casa(ta)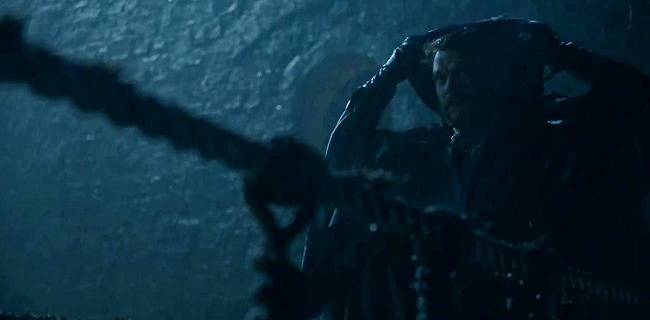 Da una casa all'altra. Da un destino all'altro. Da chi vuole ritrovarne almeno un frammento nel riabbracciare un fratellastro (Sansa), a chi vuole riconquistarla col nemico al suo interno (Cersei e Jaime), a chi si stringe nella sua morsa in un momento critico (Tommen), fino a chi ne cerca una che non esiste più (Theon) e chi deve abbandonarla definitivamente per sopravvivere (Arya).
Poi c'è chi si pensava fosse morto, torna a casa e scombina i piani di fratelli e nipoti. È il caso di Euron Greyjoy, new entry di rilievo della 6×02. I trailer parlavano chiaro e hanno fatto luce su un evento raccontato anche sui libri di Martin: Balon muore in un singolare incidente cadendo giù da un ponte in una notte di tempesta. L'incidente è talmente singolare che in realtà è un fratricidio (parenti serpenti, in questa puntata come non mai) ed Euron si mostra da subito come un personaggio affascinante e dalle mille sfaccettature. Il suo cammino non si fermerà alle Isole di Ferro e ci regalerà diverse sorprese. Un po' come i vari personaggi di Game of Thrones, entrati nel vivo del racconto di una stagione folle già al secondo episodio. Se queste sono le premesse, stare alla larga da casa per un po' potrebbe essere un'ottima idea. Un'altra storia è iniziata, e non vediamo l'ora di viverla.
Antonio Casu
Ringraziamo i nostri partner di  Game of Thrones – Italy, Game Of Thrones fans page -ITA- , Game of Thrones ITALIA , L'immane disgusto di Varys nei confronti dell'umanità. Team Sansa, Il trono di spade