Amate bere al pub con gli amici, e siete fan sfegatati di Game of Thrones? Sareste state delle ottime comparse in questa Serie Tv, anche se a vostra insaputa. È proprio quello che è successo ad alcuni clienti del Burlington bar di Chicago, riuniti a guardare Game of Thrones.
Secondo quanto dichiarato a Vanity Fair da Paula Fairfield, sound designer di Game of Thrones, questi improbabili attori sono stati fondamentali per creare uno degli effetti sonori più spettacolari della Serie: il grido del drago Viserion che distrugge la Barriera.
A proposito, Viserion è un drago di ghiaccio oppure no? Qui proviamo a chiarire la questione. E in caso foste preoccupati per la sorte di Beric e Tormund, niente paura: sono vivi e vegeti.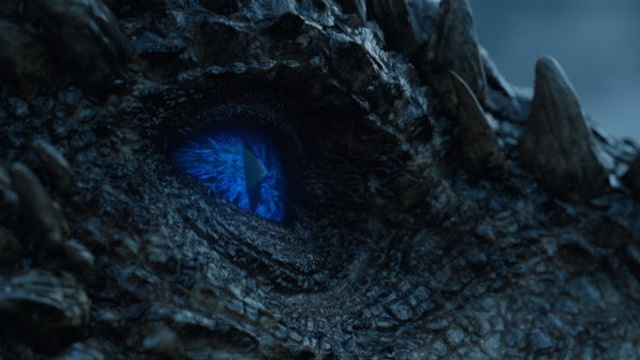 La Fairfield ha chiesto a queste persone, fan sfegatate della Serie, di riunirsi al bar e guardare le puntate, bevendo molto e gridando come se stessero subendo atroci torture. I ragazzi hanno accettato di buon grado, credendo forse di prestare la voce a qualche paesano o soldato in battaglia. E invece, la Fairfield ha usato le loro urla, appositamente elaborate, per dare voce al drago non-morto Viserion.
In questo video, vediamo i partecipanti all'esperimento mentre assistono alla messa in onda del finale di stagione di Game of Thrones. Non sanno ancora di essere stati "usati" dalla Fairfield, che compare nel video con loro (è quella a sinistra con il cappellino e gli occhiali).
Dopo la visione dell'episodio, Paula Fairfield ha spiegato ai fan a che cosa erano servite le loro grida: e immaginiamo le reazioni di gioia dei frequentatori del Burlington bar.
Dunque, cari fan di Game of Thrones, se vi capitasse di vedere le puntate della vostra Serie Tv preferita al bar con gli amici, fate attenzione. Potreste avere un microfono vicino a voi, pronto a registrare ogni momento della vostra sbronza. E a immortalarlo per sempre sullo schermo.
Ma può esserci soddisfazione più grande, per un fan di Game of Thrones? Noi crediamo di no.