Ne è passato di tempo dal fatidico finale di Game of Thrones, ma ancora c'è qualche fan che non si è messo l'anima in pace: tutto questo era prevedibile per uno degli attori dello show.
Nessuna polemica da parte di Joe Dempsie, interprete di Gendry Baratheon, ma piuttosto una constatazione: che il finale di Game of Thrones potesse non piacere ai fan era un rischio già preso in considerazione.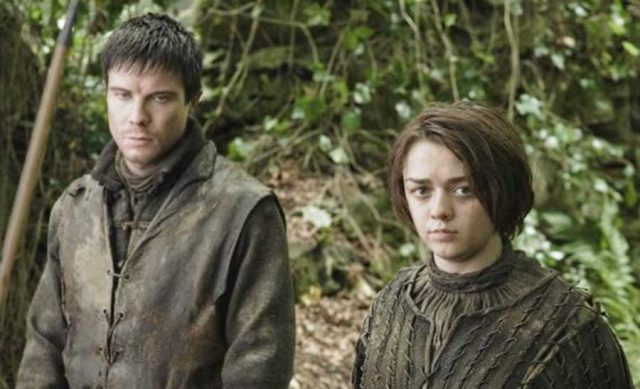 Almeno da parte sua (perchè invece i produttori non hanno reagito senza tirare frecciatine tipo "se non vi piace fatevelo da soli"), l'attore era ben consapevole che nonostante la sua opinione sul finale fosse "mi piace abbastanza ma so che per molte persone non sarà così".
L'attore infatti dichiara:
"Negli anni che hanno preceduto l'ottava stagione non c'è stato un momento in cui ho invidiato il compito di Dave e Dan di portare questa cosa ad una conclusione che è stata ampiamente soddisfacente ma anche sorprendente.
Una delle componenti principali del successo di Game of Thrones era che si tratta di uno show che si presta così bene a teorie quasi infinite su come andrà a finire, quindi hanno dovuto trovare un modo per farlo che non era già stato ampiamente suggerito su Internet. Immagino che quasi ogni ipotesi fosse già stata suggerita sul web e il pubblico vuole essere sorpreso."
Come dargli torto, le ipotesi su chi sarebbe salito sul conteso Trono di Spade nel finale di Game of Thrones sono state tante e anche molto dettagliate e sorprendere il pubblico non poteva essere più difficile.
L'attore prosegue dichiarando:
"Anche se la tua previsione fosse stata esattamente come sarebbe finito poi lo show, avresti avuto circa 10 minuti di compiacimento prima di sentirti davvero incazzato per non averti sorpreso nel modo in cui speravi, quindi penso che sia inevitabile che ci sarebbe stato un contraccolpo e che il finale non sarebbe piaciuto a tutti."
Tra i tutti di cui parla Dempsie sappiamo anche che ci sono anche diversi attori protagonisti dello show come Nikolaj Coster-Waldau che ha quasi firmato la petizione per avere un finale alternativo (leggi qui i dettagli) oppure Emilia Clarke che ha sofferto per l'evoluzione che hanno fatto fare alla sua Daeny.
Ma Joe Dempsie invece è rimasto soddisfatto di come gli autori hanno deciso di concludere Game of Thrones.
"Quando l'ho letto ho pensato 'mi piace abbastanza ma so che per molte persone non sarà così'. Penso che l'episodio finale comprenda degli elementi costitutivi di una nuova società, e come si spera che tu possa dare a tutti un interesse, tutti nella società hanno un interesse nel modo in cui viene governata. E questo era il messaggio finale. E penso che una reazione di questo tipo era prevedibile."
In accordo con il collega Kit Harington che pensa che il finale fosse perfetto per Jon Snow, Dempsie era anche consapevole e pronto alla pioggia di critiche che sarebbero cadute dopo la conclusione.
Che abbia ricevuto più critiche o più elogi, è indiscutibile che Game of Thrones sia stato un fenomeno globale senza precedenti.