Game of Thrones è finita da tempo, eppure continuano a trapelare aneddoti dal set, dove molto, ma molto tempo fa si svolgevano le riprese. Questa volta è stato Alfie Allen, l'interprete di Theon Greyjoy a raccontare lo scherzo di cui è stato vittima.
Durante una sua apparizione al Late Late Show With James Corden, l'attore ha confessato che David Benioff e D.B Weiss gli hanno fatto uno scherzo. Stavano finendo di girare la seconda stagione di Game of Thrones e tutti gli attori avevano capito che a quel punto, considerate le morti improvvise e impensabili, nessuno fosse al sicuro. Gli showrunner hanno quindi deciso di dare ad Alfie un copione falso.
Quando mi hanno consegnato il copione per il finale della seconda stagione, c'era la scena in cui avrei dovuto fare un discorso piuttosto entusiasmante ai miei uomini. Ma alla fine, Bran sarebbe dovuto saltare fuori e accoltellarmi al petto, dicendo: "Questa è la mia Grande Inverno, non la tua".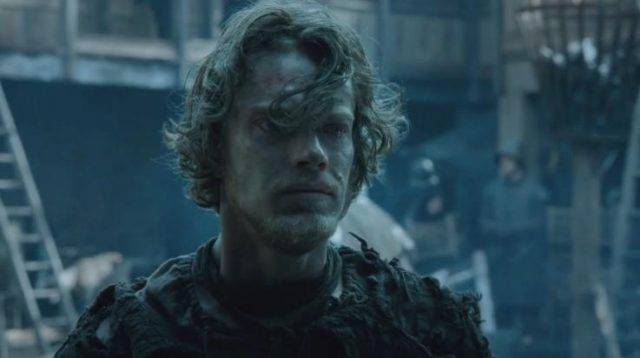 Così Alfie Allen ha scoperto che il suo personaggio sarebbe morto alla fine della seconda stagione. Come tutti sappiamo, non è andata così e Theon Greyjoy è stato uno dei pochi fortunati ad arrivare all'ottava e ultima stagione di Game of Thrones. Ironia della sorte, la sua vera morte è avvenuta proprio per salvare il piccolo Bran Stark.
Lo scherzo, tuttavia, non ha avuto gli effetti desiderati. Sperando di far disperare leggermente Allen, i produttori non si aspettavano di certo nessuna reazione da parte sua.
Altre persone del cast erano preoccupate per me e hanno cominciato a chiedere ai due di farmi sapere che in realtà si trattasse solo di uno scherzo. Ma io stavo bene, quindi lo scherzo non è riuscito.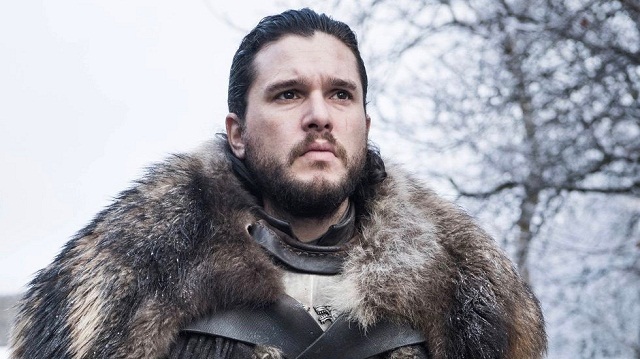 Chi invece si è sicuramente spaventato è stato Kit Harington, interprete di Jon Snow, altra vittima dello scherzo di Benioff e Weiss. Anche lui aveva ricevuto un copione falso, ma questa volta le conseguenze erano davvero preoccupanti.
Credo che abbiano fatto una cosa del genere anche con Kit. Nel suo copione c'era un estraneo che avrebbe dovuto bruciare i capelli al suo personaggio e così per il resto della stagione avrebbe dovuto indossare una calotta calva.
Avete capito? I due avevano altri passatempi divertenti oltre a giocare con i nostri sentimenti.