Game of Thrones nel corso delle sue sette stagioni ha fatto fuori migliaia di attori di grande talento che hanno lavorato instancabilmente durante lunghe riprese. Ian Whyte è uno di questi. Anche se potrebbe non essere uno dei protagonisti della serie tv, quello che conosciamo principalmente come il gigante Wun Wun detiene il record per la maggior parte di personaggi interpretati in Game of Thrones. 
Il 47enne, attore e stuntman gallese, ha iniziato il suo percorso in Game of Thrones interpretando un White Walker nelle prime due stagioni dello show. Nella seconda stagione ha dato il volto a Ser Gregor Clegane (La Montagna). Nella terza stagione è passato dall'interpretare un gigante anonimo al diventare Wun Wun nella quinta stagione.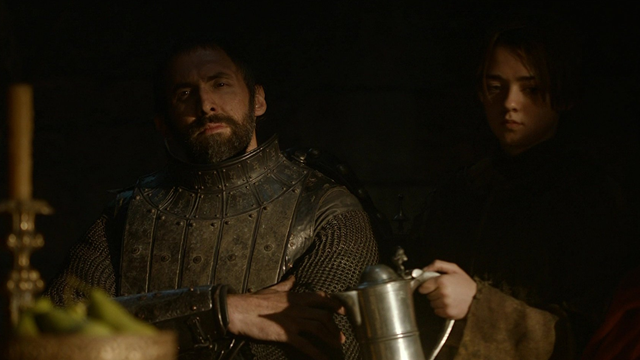 Whyte ha iniziato la sua carriera come giocatore di basket per i Newcastle Eagles. Dopo essersi ritirato come atleta, si è dedicato alla recitazione e alla carriera di stuntman. Ha recitato in Predator in AVP: Alien vs. Predator (2004) e Aliens vs. Predator: Requiem (2007) e ha avuto ruoli importanti in Clash of the Titans (2010) e Prometheus (2012).
Purtroppo non vedremo il gigante Wun Wun in questa ottava stagione ma forse potremmo sperare per un quinto ruolo da interpretare in Game of Thrones. Questo non è un caso isolato per la serie HBO. Come abbiamo avuto modo di leggere qui, in un'intervista diretta al Re della Notte, sappiamo che durante la quinta stagione interpretò il ruolo di White Walker sconfitto dal vetro di drago da Jon Snow.
Anche il ruolo de La Montagna ha subito tre variazioni per quanto riguarda l'attore. Oltre al sopra citato Ian Whyte il ruolo è stato interpretato da Conan Stevens nella prima stagione e Hafþór Júlíus Björnsson dalla quarta stagione al fianco dei Lannister.
Eravate a conoscenza di questa curiosità?