La prima cosa che abbiamo notato al debutto di questa ottava e ultima stagione di Game of Thrones è stato il cambiamento radicale della sigla. Quest'ultima è da sempre considerata uno dei punti di forza dell'intera serie televisiva: nel corso delle varie stagioni, infatti, racconta nei minimi dettagli cosa accaduto nella stagione (o puntata) precedente. In merito alla sigla di questa stagione, noi di Hall of Series avevamo scritto in questo articolo.
C'è però una particolarità. In questa ultima stagione, la sigla in ogni episodio sta cambiando. Infatti, in questa seconda puntata si è sin da subito notata una differenza sostanziale dalla premiére. Come sappiamo è tradizione che nel corso dell'intro si passi in tutti i sette regni e le loro fortezze. La prima che abbiamo visto in questa ottava stagione è Last Hearth, l'ultimo castello prima della fortezza, appartenente alla casata degli Umber. Nel primo episodio la parte in celeste, che va ad identificare l'armata degli Estranei, era in prossimità del castello. Nella sigla del secondo episodio possiamo constatare che gli Estranei hanno conquistato anche quella zona del nord.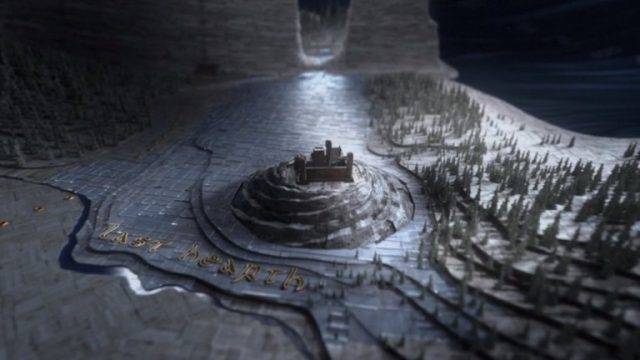 Un'altra novità molto evidente è nella sequenza successiva, che vede come protagonista la stessa Grande Inverno, sia l'esterno che il suo interno.
Per quanto riguarda la prima parte, nella sigla del secondo episodio si è vista una Grande Inverno dall'alto con un cambiamento importante: le trincee. In entrambi gli episodi andati in onda sono state mostrate scene, infatti, che vedevano protagonisti i soldati mentre lavoravano nella loro costruzione.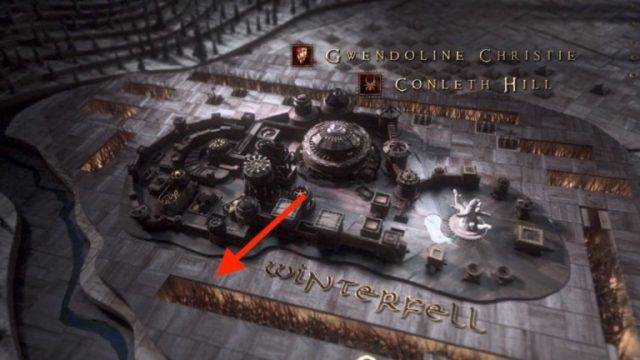 Un'altra particolarità mostrata all'interno della sigla sono state le cripte: luogo che ha visto la grande rivelazione riguardo chi è veramente Jon Snow. Che cosa ne pensate?
Avete notato altri nuovi dettagli che ci sono sfuggiti?