L'ottava stagione sta arrivando. Manca davvero poco alla fine di Game of Thrones. Ormai tutti sono curiosi di scoprire chi siederà sul Trono di Spade (secondo i bookmaker sarà Sansa Stark) e azzardano teorie su come si concluderà la serie tv (noi abbiamo provato a immaginare: e se finisse con la Repubblica?).
Mentre attendiamo di vedere gli episodi dell'ultima stagione, il sito web IMDB ci aiuta a ricapitolare le precedenti sette stagioni di Game of Thrones attraverso i numeri.
Attenzione: seguono spoiler!
Ecco tutti i numeri mostrati nel video:
Le stagioni sono 8, con 73 episodi
11 milioni di dollari per l'episodio più costoso (La battaglia dei bastardi, 6×09)
15 milioni di dollari per episodio nell'ottava stagione
1.211 morti umane mostrate in scena
Hardhome è la battaglia con più morti in assoluto, con 100.000 bruti uccisi e poi resuscitati dal Re della Notte
13 sono le morti per decapitazione (tra cui quella di Ned Stark)
51 morti per veleno – 45 persone in una sola scena (la morte dei Frey per mano di Arya)
83 morti a causa del fuoco di un drago
"Un Lannister paga sempre i suoi debiti" viene detta 6 volte
Anche "Tu non sai niente Jon Snow" viene detta 6 volte
Ci sono 88 "Re del Nord!"
15 sono le volte in cui viene detta "Winter is Coming" ("L'inverno sta arrivando"), la più famosa delle citazioni e fonte di innumerevoli meme
Sentiamo "Hodor" 101 volte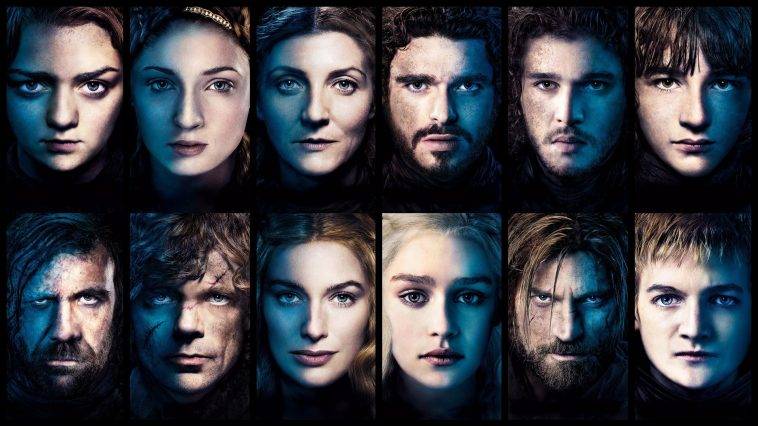 6 sono le persone che si sono già sedute sul Trono di Spade, tra cui Joffrey e Tommen Baratheon in qualità di regnanti
Solo 5 sono le volte in cui Joffrey è stato schiaffeggiato
40 le volte in cui il Mastino ha detto: "F**k!"
14 cameo di star della musica, tra cui Of Monsters and Man e Ed Sheeran
Tyrion Lannister dedica il 43% del suo tempo in scena a bere vino (ovvero circa 2 ore, 24 minuti e 48 secondi)
32 sono le parole che compongono i titoli di Daenerys Targaryen
16.000 sono i testicoli tagliati (quelli degli Immacolati), e ci sono anche quelli di Theon e Lord Varys
HBO è famosa per non farsi problemi a mostrare nudità: in Game of Thrones ci sono 9 peni visibili, 19 sederi maschili, 54 sederi femminili, 10 volte in cui si vede un solo seno e 99 seni femminili
Insomma, Game of Thrones ha collezionato un bel po' di numeri!
La serie torna su HBO il 14 aprile, e su Sky Atlantic in Italia il 15 aprile (in inglese, sottotitolato italiano) e il 22 aprile (in italiano doppiato).