Manca poco all'attesissima Game of Thrones 8: il 14 aprile inizieranno gli episodi che ci porteranno a scoprire come si concludono le vicende a Westeros.
Tra i fan teorie e toto-morti si scatenano, e lo stesso fanno le scommesse dei boomaker, che raccolgono i pronostici su chi siederà sul Trono di Spade.
E, dunque, chi riuscirà a sedere sul Trono di Spade alla fine di Game of Thrones 8? La più probabile, secondo i bookmaker, è Sansa Stark.
In Irlanda (dove sono state effettuate molte delle riprese della serie tv) la situazione delle scommesse è cambiata drasticamente, come riporta BoyleSports, uno dei maggiori colossi irlandesi di scommesse. Se, prima, era Bran Stark ad avere le maggiori probabilità di sedere sul Trono di Spade, i cambiamenti nelle quotazioni hanno aumentato esponenzialmente le possibilità di Sansa. Tanto da ipotizzare che sia trapelato qualche spoiler nel mondo delle scommesse, di cui noi fan non siamo a conoscenza.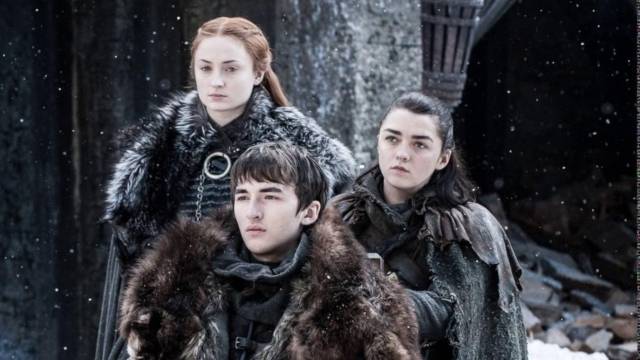 Per Arya, invece, la situazione non pare così positiva: sia BoyleSports sia Betway, altro colosso delle scommesse sportive online, hanno ridimensionato le sue possibilità di vita: pare che non sopravvivrà agli episodi conclusivi. (E dunque, il pesce d'Aprile di Maisie Williams non era poi così finto?)
Secondo i dati di BoyleSports queste sono le probabilità di sopravvivenza dei vari personaggi in Game of Thrones 8 (i dati sono aggiornati al 27 marzo 2019):
Cersei Lannister – 1/30
Lord Varys – 1/12
Jaime Lannister – 1/7
Daenerys Targaryen – 2/5
Theon Greyjoy – 1/2
Tyrion Lannister – 1/2
Sansa Stark – 8/13
Arya Stark – 2/1
Jon Snow – 6/4
Bran Stark – 2/1
Samwell Tarly – 5/2
Ovviamente queste probabilità potrebbero cambiare nuovamente, e nemmeno rappresentare ciò che succederà effettivamente negli episodi.
Se negli Stati Uniti Game of Thrones inizierà il 14 aprile, in Italia potremo vederla in inglese sottotitolato italiano dal 15 aprile su Sky Atlantic. In lingua italiana andrà in onda dal 22 aprile.
Ora che la fine si sta avvicinando, secondo voi chi siederà sul Trono di Spade?