Dopo la fine delle riprese di Game of Thrones 8, i membri del cast oltre a organizzare una super festa, hanno colto l'occasione per impersonare il ruolo di "ladri". Dopo aver passato anni della loro vita a interpretare personaggi immaginari, gli attori hanno abbandonato le scene "rubando" un cimelio dal set.
Durante l'anteprima della premiere è stato chiesto agli attori cosa avesero rubato. Tutti sono d'accordo sul fatto che Liam Cunningham abbia fatto piazza pulita. "Ha rubato tutto", ha detto Maisie Williams. E Cunningham non ha assolutamente smentito. "Sono partito con un camion pieno di cose", ha detto. "Spade Dothraki, grumi di ossidiana, soldi della Banca di Braavos.".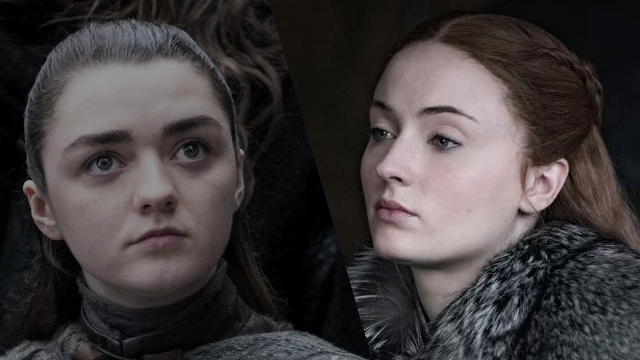 Sophie Turner ha preso una pergamena da uno degli episodi finali, ma rivelare di più sarebbe uno spoiler (ha anche preso uno dei corsetti di Sansa). La Williams ha optato per una delle giacche di Arya, raccontando anche di aver preso, qualche anno prima, delle maschere: "Mi sono preso la libertà di prenderne alcune e lasciarle in luoghi in cui le persone si possano spaventare", ha detto.
Invece, Isaac Hempstead Wright non si è reso conto che era il suo ultimo giorno fino a quando non lo ha vissuto, il che ha richiesto una follia dell'ultimo secondo. "Ho attraversato il set – era in realtà un live set – e ho afferrato una ciotola di paglia, un cucchiaio di legno e una vasca di legno piena di quella che sembra la vaselina", ha detto. "Ho un sacco di utensili da cucina!"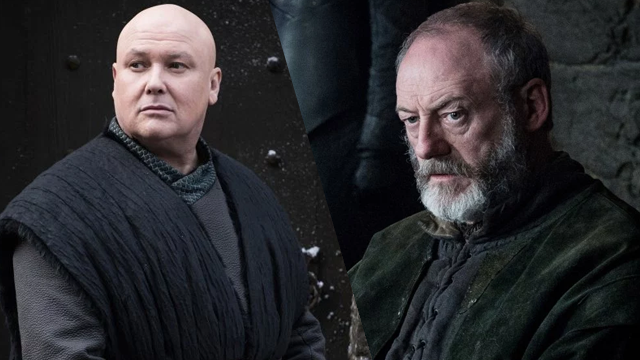 Iain Glen (Jorah), Conleth Hill (Varys) e Pilou Asbæk (Euron) hanno preferito degli anelli, anche se Hill ha ottenuto "un po' di dragonglass". Jerome Flynn (Bronn) e Hannah Murray (Gilly) sono andati sul classico: calze. Beh, non erano semplici calze. "I sarti sono davvero bravi", ha spiegato Murray. "Le calze sono del tipo che useresti per scalare l'Everest." Carice van Houten ha scelto un paio di mutande termiche, anche lei molto sul classico.
Jacob Anderson (Verme Grigio) non era sicuro che sarebbe tornato per Game of Thrones 8, quindi ha ottenuto il suo cimelio nella settima stagione: una di quelle piccole figurine che rappresentano i soldati nelle mappe da tavolo dello show. John Bradley non ha preso nulla. "Ho tanta paura di finire nei guai. L'idea di mettermi nei guai mi fa sentire male", John e Sam uniti in un solo destino.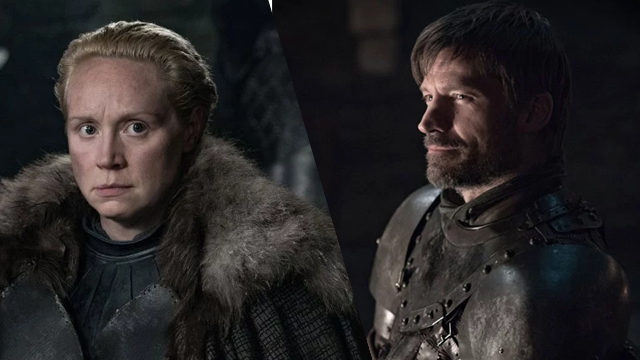 Anche Joe Dempsie (Gendry) non ha preso niente: "Non mi è mai venuto in mente. La mia esperienza è il mio souvenir." Richard Dormer (Beric) ha scherzato dicendo che ha portato a casa un drago: "È a Belfast in un magazzino. Non so quale sia, ma è grande ed è morto."
"Volevo disperatamente prendere tutto",ha detto Gwendoline Christie. Quando Christie ha iniziato a far parte del cast, la produzione le ha giurato che poteva portare a casa una delle spade di Brienne ma le cose sono cambiate. "Purtroppo, nessuno ha previsto che lo spettacolo sarebbe diventato un enorme fenomeno globale, quindi quegli articoli sono ora estremamente preziosi". Per Nikolaj Coster-Waldau, l'idea di prendere qualcosa dal set era un concetto estraneo: "In Danimarca, quando finisci uno spettacolo, c'è questa vecchia tradizione del teatro in cui metti tutti i tuoi vestiti sul pavimento e poi devi calpestarli, per liberarti del personaggio".
Sicuramente la cosa più saggia!