Una cosa del genere saperla adesso dopo quindici anni sconvolge un attimo gli animi, ma sappiate che stava per succedere. Non ci immagineremo mai una Rachel Green senza Jennifer Aniston eppure poteva diventare realtà. Una storia simile si è presentata in Game of Thrones e ve ne abbiamo parlato in questo articolo. Ma partiamo con ordine. L'iconica Rachel Green è apparsa in ogni episodio di Friends: presentata come un ingenua sposa in fuga si trasforma in una donna in carriera.
Nel frattempo, la sua storia si intreccia tra amicizie e amori con Monica, Ross, Phoebe e Joey. I creatori di Friends non sapevano quanto sarebbe diventata popolare la serie durante le fasi di sviluppo. Uno degli aspetti che ha reso la sitcom tanto amata è stata la chimica all'interno del cast. La Aniston era una figura chiave in quel gruppo. Nell'estate del 1994, Jennifer faceva già parte di un'altra sitcom chiamata Muddling Through. Il suo futuro come Rachel Green dipendeva da questo show. La serie fu in definitivamente cancellata e ciò diede alla Aniston la possibilità di rimanere fedele a Friends.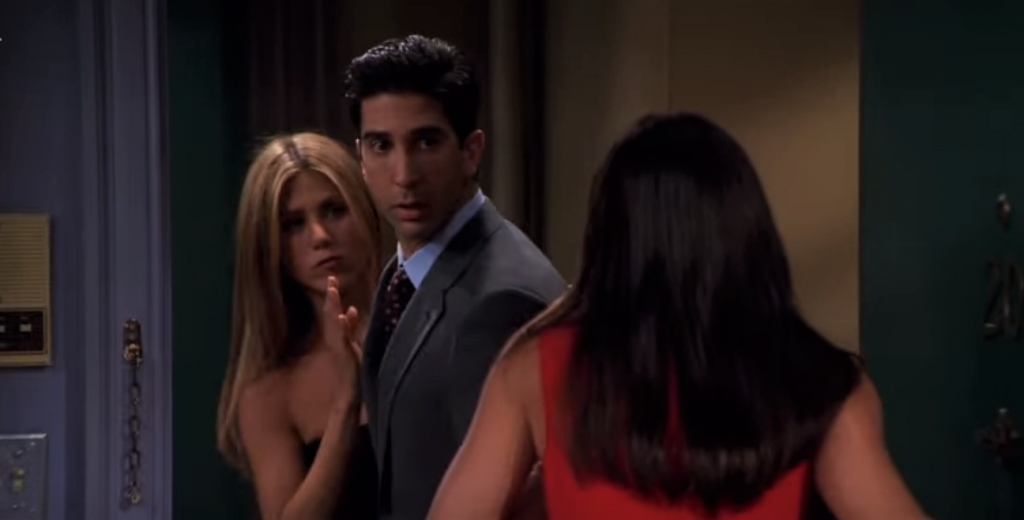 Pensando che la Aniston non fosse disponibile, i produttori hanno iniziato a pensare a una alternativa. Il nome che si erano prefissati per il ruolo era l'attrice Téa Leoni. La Leoni rifiutò il ruolo di perseguire The Naked Truth, che durò tre stagioni. Anche a Courteney Cox è stato offerto il ruolo di Rachel in Friends, ma lei stessa rifiutò per interpretare Monica. Una realtà davvero surreale quella a cui ci saremo trovati davanti con il senno di poi. E anche se il nostro odio verso Rachel Green ha radici profonde, dobbiamo ammettere che senza di lei Friends non sarebbe stato Friends.
Voi cosa ne pensate? Siete pro o contro una diversa Rachel Green?