Dopo aver collaborato ad alcuni progetti, tra cui Doctor Who e Sherlock, Steven Moffat e Mark Gatiss sono nuovamente al lavoro insieme. La loro prossima serie tv è Dracula, prodotto da BBC e Netflix.
Protagonista di Dracula sarà l'attore danese Claes Bang (visto nell'ultimo film della saga Millennium). Possiamo vederlo nelle prime immagini ufficiali della miniserie: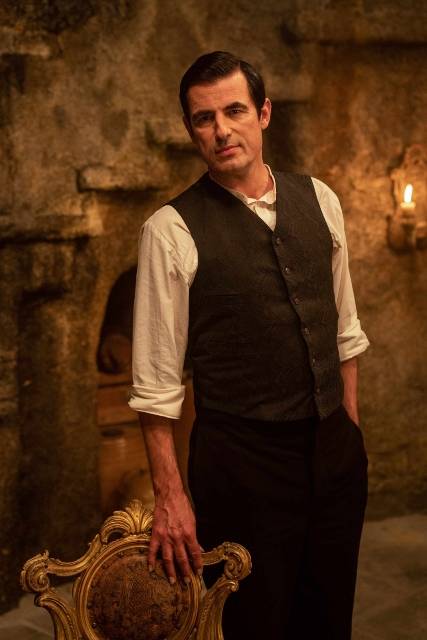 Se nella prima foto vediamo un Dracula dall'aspetto umano e rilassato, nella seconda ha un aspetto terrificante, con gli occhi rossi, sangue sul volto e lunghe unghie.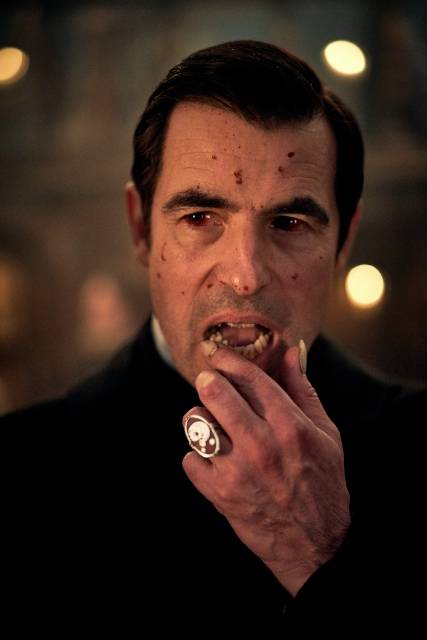 Le due immagini ci permettono quindi di vedere le due parti di Dracula – la sua personalità quasi umana e la bestia – facendoci anche intuire che la serie avrà un'atmosfera dark.
Questa serie tv sarà divisa in tre parti e scritta appunto da Moffat e Gatiss, che hanno deciso di dare a questo progetto la priorità rispetto a una possibile quinta stagione di Sherlock.
Ispirata al classico di Bram Stocker, la serie sarà ambientata nell'ultimo decennio del 1800. Il conte Dracula, vampiro desideroso di sangue, complotta contro la Londra vittoriana.
Oltre ad aver potuto dare un primo sguardo all'attore protagonista, conosciamo il cast completo di questa serie tv. Gli attori sono numerosi, con alle spalle partecipazioni ad altri prodotti britannici.
Vedremo John Heffernan (Brexit: The Uncivil War), Joanna Scanlan (The Thick of It), Dolly Wells (Copia originale), Sacha Dhawan (Line of Duty), Jonathan Aris (Sherlock), Morfydd Clark (Patrick Melrose) e Nathan Stewart-Jarrett (Misfits).
Si sono aggiunti anche Lyndsey Marshal (The League of Gentlemen), Chanel Cresswell (This Is England), Matthew Beard (The Imitation Game), Lydia West (Years & Years), Paul Brennen (Happy Valley), Sarah Niles (Catastrophe), Sofia Oxenham (Poldark), John McCrea (God's Own Country), Phil Dunster (Humans) e l'esordiente Millicent Wong.
Al momento non è ancora stata rilasciata una data di messa in onda.