Le storie di Sam e della sua famiglia stanno per continuare su Netflix: la seconda stagione di Atypical sarà infatti rilasciata il 7 settembre 2018 in tutti i paesi in cui il servizio streaming è disponibile.
Il primo trailer ci prepara a ciò che vedremo nella prossima stagione:
Ogni famiglia è imperfetta. Ogni famiglia è imprevedibile. Ogni famiglia è atipica.
"Per molte specie di mammiferi restare con il branco è fondamentale per la sopravvivenza" ci dice Sam nel trailer. "Ma i membri del mio branco continuano a migrare. Verso altre scuole, verso altre case. In ogni caso, lontano da me".
Nella seconda stagione vedremo come Sam viene messo di fronte a nuove sfide, quali quella di decidere in quale college continuare la sua formazione scolastica.
Anche il resto della sua famiglia è alle prese con cambiamenti: la sorella Casey cerca di ambientarsi nella nuova scuola e il matrimonio dei genitori è in crisi. E Paige, fidanzata di Sam, sembra allontanarsi da lui.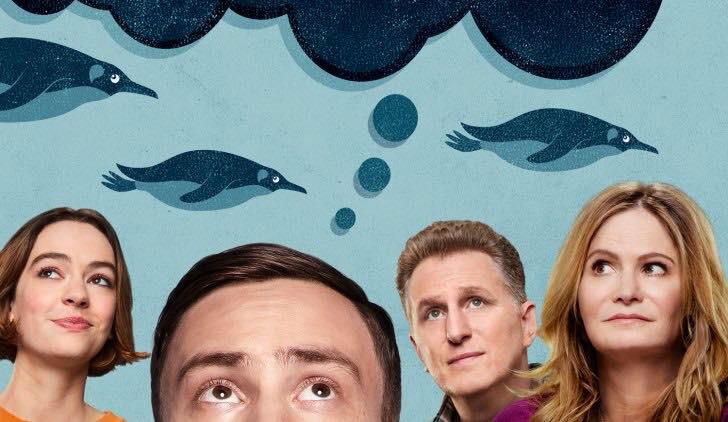 Atypical (una delle Serie Tv originali Netflix) racconta la storia di Sam, affetto da disturbo da spetto autistico, alla ricerca dell'amore e della sua indipendenza.
E mentre lui compie un viaggio di scoperta di sé, anche il resto della sua famiglia deve affrontare cambiamenti nelle loro vite. Il tema centrale è: cosa vuol dire essere normali?
Keir Gilchrist (United states of Tara) interpreta Sam, mentre Jennifer Jason Leigh (Weeds) si cala nei panni della madre Elsa. Michael Rapaport (Prison Break) interpreta il padre Doug e Brigette Lundy-Paine (The Glass Castle) Casey.
Nel cast anche Amy Okuda (How to Get Away with Murder) nei panni della terapista Julia, Graham Rogers (Quantico) in quelli di Evan (fidanzato di Casey) e Jenna Boyd (The Missing) in quelli di Paige.