La seconda stagione di Atypical ha debuttato poco più di un mese fa e, come la prima stagione, la serie televisiva ha ricevuto numerose recensioni positive, sia dal pubblico che dalla critica. L'emittente streaming Netflix ha deciso dunque di volerla rinnovare per un'ulteriore stagione, continuando così le avventure nel mondo degli adulti di Sam Gardner.
La serie televisiva, per chi non lo sapesse, segue appunto le vicende di Sam (interpretato dall'attore Keir Gilchrist): un giovane ragazzo affetto da autismo e della sua famiglia.
Secondo la critica, la seconda stagione di Atypical ha dato ancora più voce all'autismo e, parallelamente, ha reso più interessante gli altri membri della famiglia, in particolar modo la sorella minore, Casey (Brigette Lundy-Paine).
It's a great day, because Atypical Season 3 is on the way! 🐧 Coming soon to Netflix. pic.twitter.com/7Dzp6vWkDm

— Atypical (@Atypical) October 24, 2018
Netflix ha perciò rivelato di aver deciso di rinnovare lo show tramite un video sul suo account ufficiale di Twitter. All'interno del video viene mostrata una delle scene più emozionanti della seconda stagione: quando Sam chiama l'intera famiglia intorno a se, per assistere alla nascita di un cucciolo di pinguino.
Il rinnovo di Atypical arriva, ad ogni modo, in un momento in cui l'emittente streaming ha deciso di affrontare due importanti cancellazioni dal suo catalogo: Luke Cage e Iron Fist, entrambe in collaborazione con la Marvel Television.
Nessuno sa quale linea prenderà Netflix con queste cancellazioni e rinnovi, ma una cosa è certa: l'emittente, con questa notizia, avrà reso felici molti dei suoi abbonati.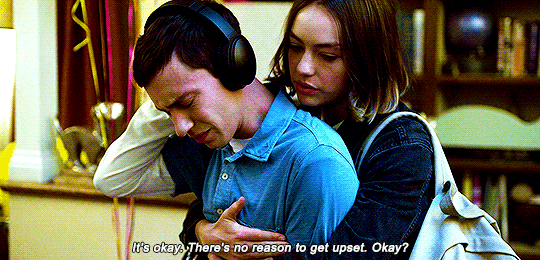 Ovviamente ancora non sappiamo chi tornerà ufficialmente del cast, ma, oltre agli attori interpreti dei due fratelli Sam e Casey, vedremo sicuramente: Jennifer Jason Leigh (Elsa) e Michael Rapaport (Doug).
La terza stagione di Atypical sarà inoltre composta da dieci episodi da trenta minuti ciascuno, esattamente come le precedenti stagioni.
Che cosa ne pensate?
Siete entusiasti di questa notizia?