La prossima stagione di Serie Tv di Amazon Prime Video si aprirà il 10 Novembre, giorno in cui sono previste le uscite di tre pilot.
Amazon farà uscire dei pilot della durata di 30 minuti per tre future eventuali serie tv.
Si parte con The Climb, dalla mente nuova e fresca di Diarra Kilpatrick, diretto da Chris Robinson e con Christina Lee come showrunner.
The Climb sarà una comedy ambientata a Detroit che tratta il tema della continua ricerca del famigerato American Dream. Un'assistente d'ufficio e il suo migliore amico cercano di raggiungere la fama e il successo attraverso il mondo di internet. Con tutta probabilità ci aspetterà una comedy leggera e tutta da ridere.
Si continua poi con Love You More, diretto e creato da Bridget Everett, Michael Patrick King (creatore anche di Sex And The City e 2 Broke Girls) Bobcat Goldthwait e Carolyn Strauss.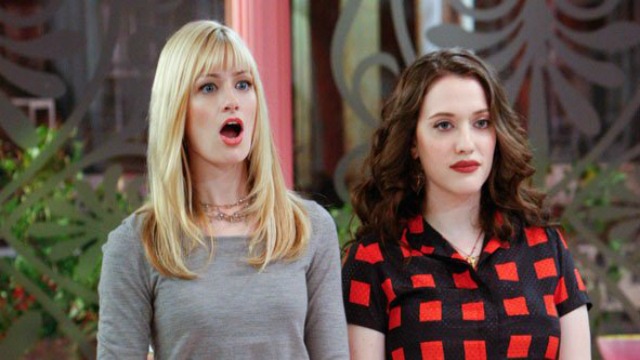 La protagonista di questo pilot/eventuale prossima serie è Karen Best, una ragazza con grande personalità, un po' sbadata ma con un enorme cuore. Karen lavora come consulente in un casa di cura per persone affette dalla sindrome di Down, e quando il peso delle responsabilità e dei problemi diventa insostenibile, si sfoga cantando e suonando qualche pezzo di musica punk rock.
La serie è prodotta in collaborazione con MPK Pructions e con Warner Bros.
Ultima, ma non ultima, la serie Sea Oak ispirata all'omonimo racconto di George Saunders.
La Serie Tv sarà diretta dal vincitore del Golden Globe, Hiro Murai, che ne sarà anche produttore esecutivo insieme a Jonathan Krauss (attraverso la sua Affiliated Pictures), Lael Smith, Keir McFarlane ed Evan Dunsky (Nurse Jackie).
Anche Sea Oak sarà una comedy la cui protagonista è la zia Bernie, una donna lavoratrice, single e senza figli che per varie vicende si trova a conoscere i suoi unici parenti, una nipote quasi stripper e due nipoti non credenti. I ragazzi vivono in un complesso residenziale chiamato, appunto, Sea Oak.
Joe Lewis, il responsabile dei contenuti comedy e drama di Amazon si è detto soddisfatto dei tre progetti.
Ha dichiarato:
"Siamo entusiasti e sempre più impegnati a raccontare storie innovative e diverse nate dalle menti dei creatori migliori del mondo."

"Non vediamo l'ora di vedere come reagiranno i clienti di Amazon a questi nuovi e incredibili racconti".
Amazon Prime Video tiene in massima considerazione l'opinione degli spettatori, infatti grazie alle reazioni positive dei clienti sono state create Serie come Transparent, Mozart in the Jungle e anche The Man in the High Castle (che ha vinto due Emmys).
In definitiva, prendiamo carta e penna, vestiamoci da critici seriali per un giorno e facciamo in modo di far avere ad Amazon la nostra opinione sui nuovi pilot. Magari grazie a noi nascerà una nuova top Serie!