Il prossimo mese sarà rilasciata The Little Drummer Girl, una Serie Tv che ha tutte le carte in regola per essere una bomba. È infatti la nuova scommessa della BBC che in fatto di Serie Tv non ci ha mai deluso regalandoci sempre dei capolavori. Quando poi a recitare il ruolo del protagonista è Alexander Skarsgård come facciamo a non attendere questo show con ansia? Inoltre a promuovere questo progetto sono stati i medesimi produttori di quel gioiellino di The Night Manager e a girare i 6 episodi di questa miniserie è stato uno dei registi più in gamba in circolazione, Park Chan-Wook, la cui fama è legata soprattutto al film Oldboy. Il regista a proposito della Serie Tv ha detto:
 Al centro di questa storia c'è una storia d'amore estremamente dolorosa ma elettrizzante … Sono eccitato all'idea di farvi vedere la performance di Florence Pugh, la più energica giovane attrice che ho visto recitare di recente, che lascerà il pubblico a bocca aperta.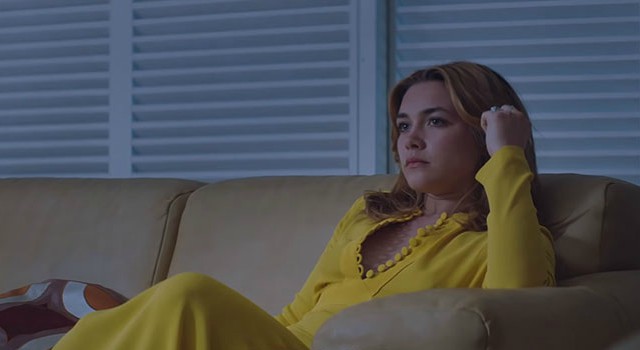 Quello che ci ha incuriosito di più questa nuova Serie Tv, come ho detto, è sicuramente la presenza di Alexander Skarsgård nel cast! 
L'uomo di origini svedesi dopo aver recitato in numerose serie come True Blood e Big Little Lies ha senza dubbio dimostrato di essere un attore versatile e capace. È proprio grazie alle sue capacità attoriali che è riuscito a vincere un Premio Emmy, un Golden Globe e un Critics' Choice Awards. Per questo siamo particolarmente eccitati al pensiero di vederlo tornare a recitare in questo nuovo progetto. Dopo essere stato un vampiro sexy e un marito violento, stavolta reciterà il ruolo di un funzionario dei servizi segreti israeliani.
Alexander Skarsgård (leggi qui cosa sta facendo  suo fratello in questo periodo) parlando del suo personaggio ha detto di aver apprezzato molto il suo conflitto interiore e la sua sofferenza. Ha anche molto apprezzato la location in cui la Serie Tv è stata girata: la troupe ha infatti lavorato per molti mesi in alcune delle città più belle della Grecia.
Il momento migliore è stato girare una scena di notte nel tempio greco antico dell'Acropoli. È stato semplicemente straordinario! Si potrebbe dire che per tutti questa sarebbe una delle notti più memorabili della loro vita.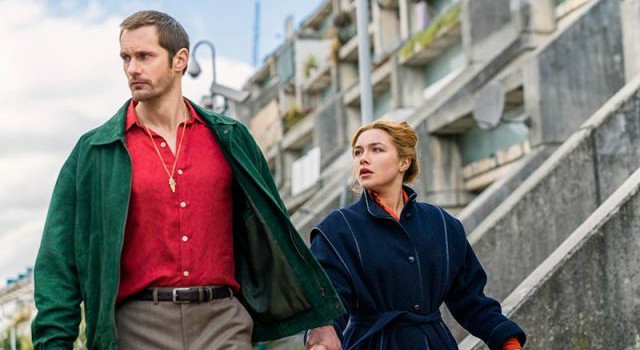 Ma di cosa parlerà The Little Drummer Girl?
La Serie Tv è tratta dall'omonimo romanzo di John le Carré che era già stato adattato per il grande schermo nel 1984. Ambientato in Grecia negli anni 70 racconta la storia di una bella attrice, Charlie (interpretata da Florence Pugh), che si innamora di un un funzionario dei servizi segreti israeliani. Si ritrova quindi coinvolta in un rischioso piano per uccidere il leader di un gruppo terrorista palestinese. Nel cast insieme a Alexander Skarsgård e Florence Pugh ci saranno anche il due volte candidato all'Oscar Michael Shannon e Clare Holman. 
Questa nuova miniserie (scopri qui 7 miniserie perfette per i veri cultori del Giallo) sarà trasmessa dal 19 Novembre sul canale BBC e sarà composta da 6 episodi. Proprio in questi giorni abbiamo potuto vedere il primo trailer di questa miniserie così interessante.
Questa storia di spionaggio ci terrà incollati allo schermo e ci riserverà tante sorprese. Scommettiamo anche che Alexander Skarsgård grazie a questo ruolo riceverà qualche nuovo premio e diverse nomination! Non vediamo l'ora quindi di sintonizzarci il 19 novembre per vedere l'attore che tanto amiamo regalarci una nuova interpretazione mozzafiato!