STREGHE: ORDINATO L'EPISODIO PILOTA DEL REBOOT SULLE SORELLE HALLIWELL
The CW ha ordinato il primo episodio della nuova Serie che sarà un reboot del celebre Streghe, con protagoniste le Sorelle Halliwell. Dopo anni di dubbi e ritocchi sono giunti ad una trama finale e ripartiranno da zero con un nuovo show dal  riavvio feroce, divertente e femminista. 
Lo show avrà le caratteristiche della Serie Tv originale Streghe, ma sarà ambientato in una città universitaria  in cui seguiremo tre sorelle che scoprono di essere streghe; non si sa ancora se le attrici del cast originale appariranno nei loro vecchi ruoli o come guest star.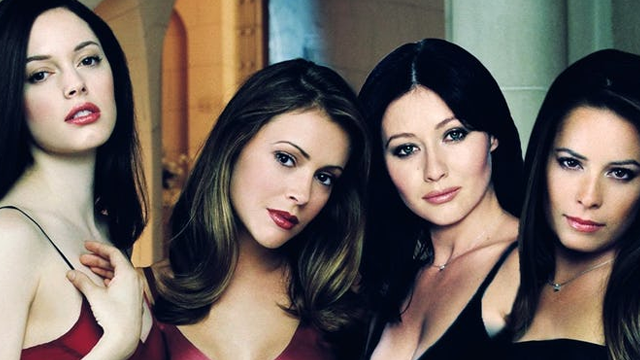 Di loro solo Holly Marie Combs (Piper) si è espressa contro l' idea del reboot in un aggressivo messaggio su Twitter:
Streghe appartiene a noi 4 (riferendosi a lei, Shannen, Alyssa e Rose), il nostro vasto team di scrittori, la crew e i fan. Tanto per farvelo sapere, non li prenderete in giro solo perché avete la proprietà di un titolo/un logo. Quindi ciao.
Potete trovare maggiori informazioni qui.
THE WITCHER: FINALMENTE PRONTO L'EPISODIO PILOTA
The Witcher sta diventando un progetto sempre più concreto e a comunicarci nuove notizie è la sceneggiatrice e produttrice Lauren Schmidt Hissrich. Tramite una foto postata su Twitter ha rivelato che la sceneggiatura del primo episodio di The Witcher, Serie ispirata alla saga letteraria di Andrzej Sapkowski, è finalmente pronta.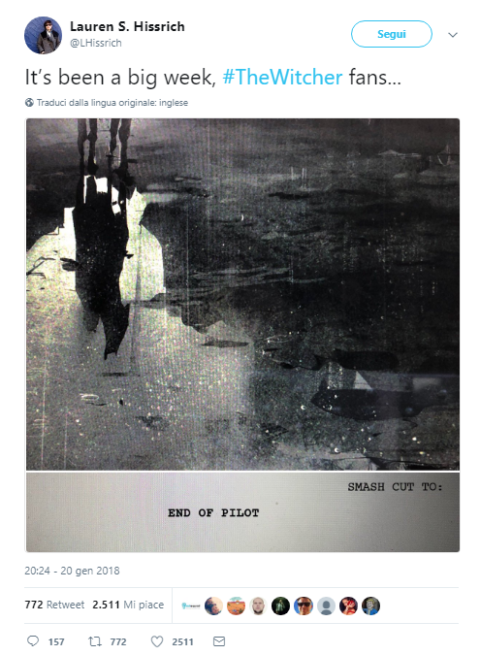 La Hissrich si era preoccupata di rassicurare i fan specificando che sarebbe rimasta fedele all'opera originale; d'altronde Sapkowski  sta attualmente collaborando come direttore creativo della Serie Tv, e sappiamo che terrà in riga la sceneggiatrice. È infatti noto che lo scrittore abbia più volte protestato sull'uso fatto della sua opera per il famoso videogioco The Witcher che lo ha comunque reso noto in tutto il mondo.