Un altro lunedì è iniziato e voi non potete assolutamente perdervi queste 7 buone notizie sul mondo delle Serie Tv che daranno il giusto tocco seriale alla vostra giornata.
E se amate Ryan Murphy quest'oggi sarà ancor più roseo per voi!
WESTWORLD: TUTTE LE ANTICIPAZIONI DELLA SECONDA STAGIONE
Il 23 aprile, su Sky Atlantic, debutterà la seconda stagione di Westworld, maniacalmente attesa da milioni di fan. Questa settimana Hbo ha rilasciato i titoli dei primi 5 episodi, accompagnati da una breve e criptica descrizione, inoltre è stato rivelato che due episodi hanno una durata superiore ai 60 minuti (potete trovare maggiori informazioni qui).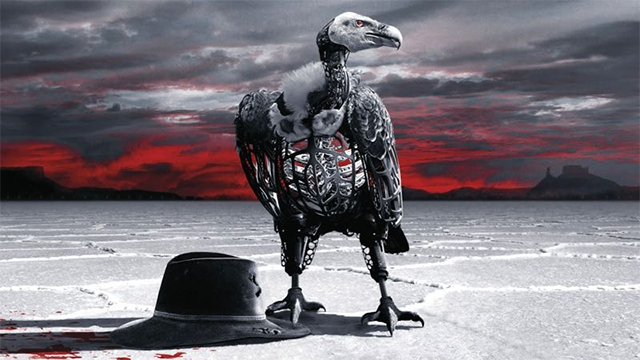 Episodio 11 (2×01) – "Journey into Night" ("Viaggio nella notte")
"Lo show delle marionette è finito, e stiamo arrivando a prendere voi e il resto della vostra specie. Bentornati a Westworld".
Episodio 12 (2×02) – "Reunion" ("Riunione")
"Perché non incominciamo dall'inizio?".
Episodio 13 (2×03) – "Virtù e Fortuna"
"C'è bellezza in quel che siamo. Non dovremmo, anche noi, cercare di sopravvivere?".
Episodio 14 (2×04) – "The Riddle of the Sphinx" ("L'enigma della sfinge")
"È ora? Se stai guardando in avanti, stai guardando nella direzione sbagliata".
Episode 15 (2×05) – "Akane No Mai"
"ショーグン・ワールドへようこそ (Benvenuti a Shogun World)".
Inoltre Lisa Joy, co-autrice della Serie, ha rivelato che ci saranno un paio di episodi incentrati sullo Shogun World, con una trama a parte, mentre le altre continueranno parallelamente (potete leggere l'intervista a Joy qui):
Stiamo cercando di moderare le aspettative ma, secondo me, quello che abbiamo fatto per Shogun World è spettacolare