Marvel's The Punisher – 1° stagione, dal 17 novembre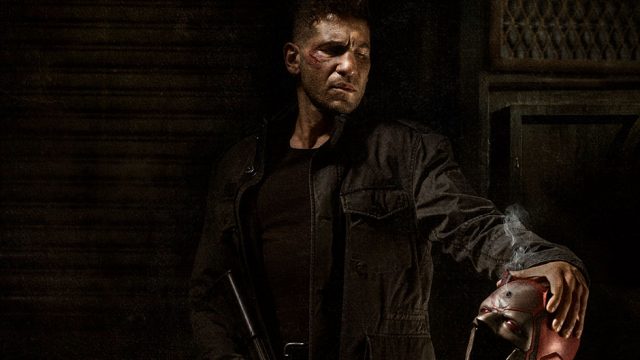 The Punisher vede come protagonista Jon Bernthal nei panni di Frank Castle, un ex Marine che ha guadagnato il suo soprannome dopo aver fatto giustizia per vendicare la morte della sua famiglia. Nella Serie Tv, il passato militare di Castle ritorna a perseguitarlo e verrà invischiato in una cospirazione mortale.
Oltre alla data, Netflix ha voluto omaggiarci anche di un nuovo trailer (che troverete in questo articolo) della Serie Tv in cui non mancano gli intrighi e l'azione. Prima lo vediamo nel suo passato, quando faceva parte dei marines mentre combatte con il suo ufficiale comandante. Successivamente ci spostiamo al presente dove lo troviamo nella veste di The Punisher.
She's Gotta Have It – stagione 1, dal 23 novembre 2017
Dopo 30 anni, Spike Lee torna nel mondo di "She's Gotta Have It". Il film debuttava nelle sale nel 1986, adesso Lee vuole riportare i personaggi sul piccolo schermo. La protagonista è Nola Darling (interpretata da DeWanda Wise), una giovane donna che vive a Brooklyn cercando di capire cosa fare della sua vita sociale e professionale. Questa ricerca porta un altro aspetto difficile: gestire i suoi rapporti con tre diversi amanti.
Spike Lee ha diretto i dieci episodi della Serie Tv.
Godless – stagione 1, dal 22 novembre 2017
La serie Western conterà un totale di sette episodi e sarà messa in onda sul servizio di streaming il 22 novembre. Il protagonista è Jeffless Daniels, nei panni di Frank Griffin, un fuorilegge che diffonde il terrore attorno al Vecchio West. Franck sta cercando il suo ex partner Roy Goode (interpretato da Jack O'Connell).
Mentre Roy si nasconde in un ranch, Frank incappa nella città di La Belle, nel Nuovo Messico. La Belle è una città popolata interamente da donne. Scott Frank ha scritto e diretto la serie di sette episodi, prodotta da Soderbergh.
Film originale Netflix: Mudbound dal 17 novembre
Ci sono anche i film originali Netlfix come Mudbound. Carey Mulligan e Jason Clarke interpretano Laura e Henry McAllan che lasceranno Memphis per abbracciare una vita agricola nel Mississippi durante la seconda guerra mondiale. Le loro vite sono intrecciate con quelle di Hap e di Florence Jackson. E' la storia di due famiglie destinate ad essere l'una contro l'altra.