La Serie Tv The Punisher verrà trasmessa su Netflix. Finalemente i fan Marvel hanno una data. Mancherebbe realmente poco, segnate sul calendario la data: il 17 novembre! The Punisher vede come protagonista Jon Bernthal nei panni di Frank Castle, un ex Marine che guadagnato il suo soprannome dopo aver fatto giustizia per vendicare la morte della sua famiglia. Nella Serie Tv, il passato militare di Castle ritorna a perseguitarlo e verrà invischiato in una cospirazione mortale.
Oltre alla data, Netflix ha voluto omaggiarci anche di un nuovo trailer della Serie Tv in cui non mancano gli intrighi e l'azione. Prima lo vediamo nel suo passato, quando faceva parte dei marines mentre combatte con il suo ufficiale comandante. Successivamente ci spostiamo al presente dove lo troviamo nella veste di The Punisher.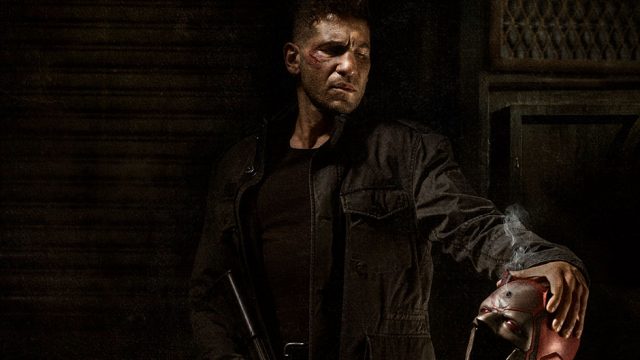 Finalmente una data certa dopo quanto accaduto due settimane fa. Se ben ricordate si era vociferato di una possibile pubblicazione il 13 ottobre ma subito dopo come spiegato in questo articolo la notizia è stata smentita. Inoltre, la Serie Tv ha dovuto annullare il pannel organizzato per il New York Comic Con a causa della sparatoria di Las Vegas.
In The Punisher oltre Jon Bernthal reciteranno anche: Ebon Moss-Bachrach, Amber Rose Revah, Ben Barnes e Deborah Ann Woll, già vista in Daredevil nel ruolo di Karen Page. The Punisher vede come produttori esecutivi Jim Chory e Jeph Loeb, volti già conosciuti nell'universo Marvel-Netflix per la collaborazione con le altre tre Serie Tv di punta: Marvel's Daredevil, Marvel's Jessica Jones, Marvel's Luke Cage.
Godiamoci il trailer ce lo siamo meritati, dopo tutta questa attesa!
https://youtu.be/OMW_dPtm7Bo
Finalmente un po' di chiarezza, non vediamo l'ora!