Il catalogo Netflix è una fonte ricca di serie tv e offre agli utenti la possibilità di dedicarsi ad un binge-watching non solo di prodotti originali, ma anche di altri telefilm. Alcuni di questi, si sa, non riescono a sopravvivere a lungo e vengono presto rimossi, causando lo sconforto dei fan. Ciononostante, dei privilegiati resistono e scampano alla mietitura, grazie a una petizione o a contratti vantaggiosi per la stessa piattaforma. Certo, parte di queste serie tv sono mutile, mancanti di un paio di stagioni. Ma ce ne sono altre complete che perdurano negli anni.
Così ecco la classifica delle 10 Serie Tv che a quanto pare sono diventate delle vere e proprie costanti nel catalogo!
10) Jane the Virgin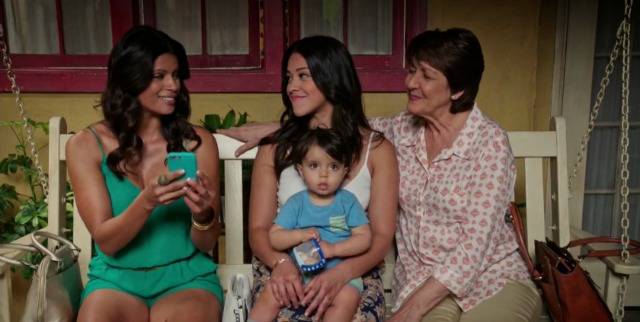 Jane The Virgin è una comedy unica nel suo genere. Unica perché la trama di base è molto singolare: una ragazza profondamente religiosa e votata alla castità fino al matrimonio, rimane incinta casualmente. Sì, proprio per un caso: la ginecologa che doveva eseguirle un pap test, per sbaglio, le pratica un'inseminazione artificiale. Di qui nasceranno numerose situazioni complicate, ma anche divertenti e commoventi. Il suo punto di forza è proprio questo connubio tra drama e comedy con delle sfumature tratte dalle telenovela, senza mai diventare estenuante.
Nel catalogo Netflix sono inserite tutte le stagioni eccetto l'ultima, uscita appena qualche mese fa. Perciò cosa state aspettando? Correte a recuperala!
9) Under the Dome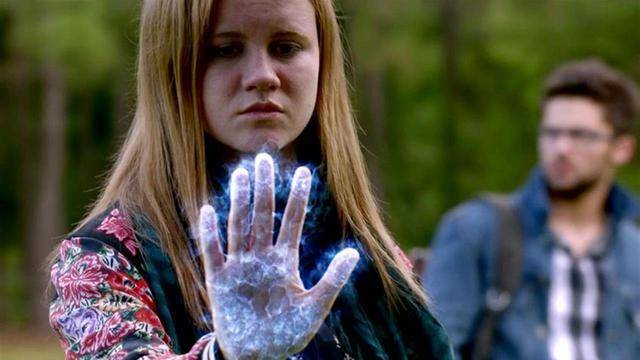 Altra costante ormai sul catalogo del sito è Under the Dome, serie tratta dal romanzo omonimo di Stephen King. I protagonisti sono abitanti di una cittadina del Maine che viene completamente isolata con la comparsa di un'indistruttibile campo di forza che la circonda, la Cupola. Un gruppo di coraggiosi cercherà di guidare la popolazione e di scoprire cosa stia accadendo e come liberarsi dalla prigione invisibile. L'impossibilità di scappare, porta i vari personaggi a mostrarsi per chi sono realmente. Eppure, le loro ossessioni e i loro segreti diventano più caricaturali che dei veri approfondimenti psicologici.
La serie – interrotta alla terza stagione – non è riuscita a rappresentare la claustrofobia e la critica alla società presente nel romanzo. Ma, visto che Netflix ci offre tutte le stagioni su un piatto d'argento, potrebbe essere una valida proposta da guardare durante la stagione estiva.
8) Peaky Blinders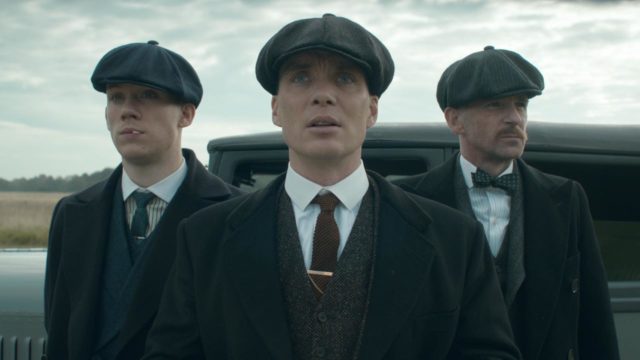 L'appassionante e carismatica Peaky Blinders è ambientata nell'Inghilterra dei primi anni '20 e racconta la storia della famiglia Shelby. Formalmente proprietaria di una casa scommesse, in realtà è una gang con l'abitudine di nascondere una lama nel risvolto dei cappelli. Protagonista è Tommy Shelby, capo della banda, che durante le varie stagioni cambia e si evolve insieme alla storia politica e drammatica di quegli anni. Questi diviene simbolo di un riscatto raggiungibile solo sporcandosi le mani. Una criminalità, quella di questo personaggio, vissuta come unico mezzo per raggiungere una stabilità, ma che sarebbe pronto a rinnegare se solo la vita glielo consentisse.
Netflix ha davvero regalato ai suoi utenti un capolavoro delle serie tv, consentendo anche ai nostalgici di tornare a far visita alla famiglia Shelby ogni volta che lo desiderino.
7) Sherlock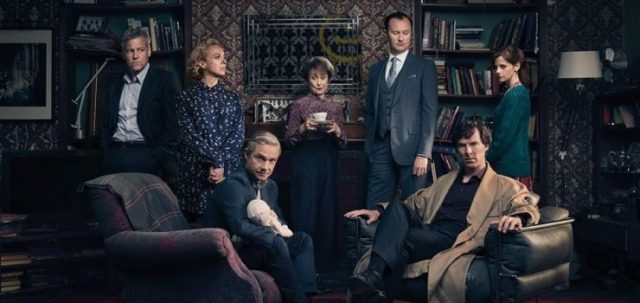 Ecco un'altra serie tv che è ormai da un paio d'anni sul catalogo della piattaforma streaming: Sherlock. Come preannuncia già il titolo, la trama è basata sul protagonista dei romanzi di Sir Arthur Conan Doyle e sui suoi casi sempre genialmente risolti grazie all'aiuto dell'amico John Watson. Le avventure dei due personaggi sono ambientati nell'epoca odierna, ma sembra sempre di respirare l'aria della Londra del XIX secolo. Ogni episodio coinvolge gli spettatori, che tentano di mettere insieme i pezzi del puzzle insieme al sociopatico iperattivo più amato e geniale di sempre.
Tutte le stagioni di Sherlock sono disponibili su Netflix ormai da un po' di tempo e questa è una vera fortuna, visto che intercorre sempre più di un'anno tra l'uscita di una stagione e l'altra!
6) Gilmore Girls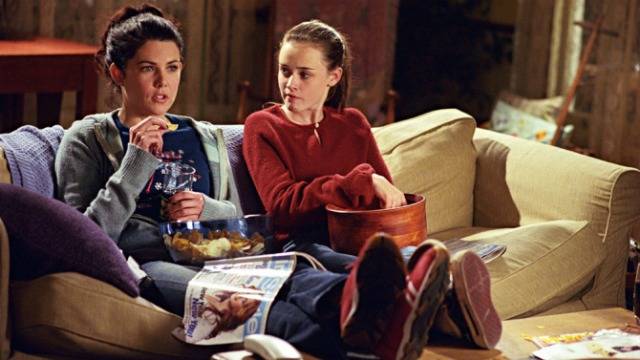 Una mamma per amica è una di quelle serie tv che ha segnato l'adolescenza di molti di noi, quando ancora non esistevano i tanti siti di streaming. Le protagoniste, Lorelai e Rory Gilmore, sono madre e figlia e condividono un legame viscerale e indissolubile. Lorelai, cresciuta sotto il tetto di una famiglia oppressiva e snob, tenta di essere una figura materna diametralmete opposta a quella di Emily Gilmore, la nonna di Rory. Seguiamo con passione e sempre con un sorriso sulle labbra le avventure e la crescita di questi due personaggi, rivedendoci talvolta nell'assennata lettrice Rory e altre volte nella divertente e determinata Lorelai.
Netflix ha sicuramente vinto ogni scommessa aggiungendo questo titolo al suo catalogo! Anche perché dobbiamo ricordare che, come precisato per Breaking Bad, anche Gilmore Girls ha avuto un revival targato Netflix. Non è da escludere che, quindi, la piattaforma abbia voluto fornire la possibilità di poter recuperare tutte le stagioni precedenti prima di abbandonarsi a Ancora Insieme.
5) Skins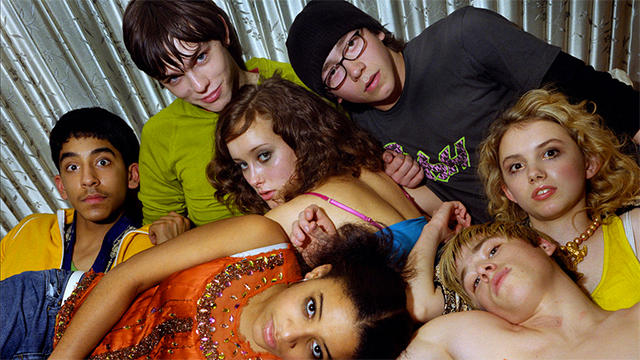 Skins: un nome, una valanga di emozioni. Anche Skins ha influenzato la crescita di molti suoi fan. Una serie realistica che mette in scena, con tre differenti generazioni di ragazzi, i problemi che gli adolescenti si trovano ad affrontare quotidianamente. Certo, alcuni dei protagonisti si lasciano andare a eccessi e forse non tutti potrebbero rivedersi in alcune delle loro disavventure. Ma l'abilità di Skins è proprio il riuscire a rappresentare le emozioni dei protagonisti. La delusione per un mondo diverso da quello che si immaginava, il dolore per la perdita di una persona amata e la spensieratezza, talvolta unita all'incoscienza, dei ragazzini.
Tutte le stagioni di Skins sono entrate a far parte del team di Netflix da un po' di tempo e non sembrano aver intenzione di abbandonarlo! Una scelta che renderà molto felici tutti i seguaci della serie, ormai conclusa da sei anni, che non aspettano altro che ritornare a Bristol insieme a Chris ed Effy.
4) How I Met Your Mother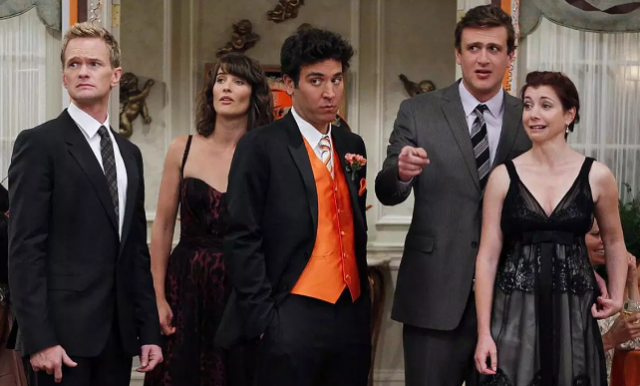 Un altro trionfo impossibile da portare via al catalogo di Netflix è How I Met Your Mother! La storia di Ted Mosby, giovane aspirante architetto che racconta ai propri figli come ha conosciuto la loro madre, e dei suoi quattro amici ha rapito il cuore degli spettatori. La genialità di questa serie tv è il perfetto equilibrio tra divertimento e lezioni di vita e, infatti, per questo motivo è considerata una vera e propria dramedy. Le vicende dei cinque amici non annoiano mai, anche se alcune stagioni sono state criticate e si conclude con un finale controverso. How I Met Your Mother è la storia di un'amicizia e la rappresentazione di come la vita evolve, e noi con essa.
Questa è una serie carismatica che continua a incontrare sempre più il favore del pubblico. Tant'è che, quando si è palesata la prospettiva di eliminarla dal catalogo, i fan – già pronti per l'ennesimo rewatch – si sono subito mobilitati sottoscrivendo una petizione. Pare che continueremo a far visita al MacLaren's Pub ancora a lungo!
3) Prison Break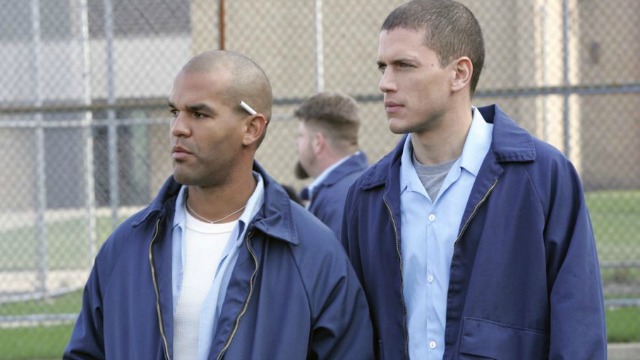 Anche Prison Break, capolavoro indiscusso, è stato salvato in calcio d'angolo dalla rimozione dal catalogo! La serie ruota intorno alle vicende di Michael Scofield e suo fratello Lincoln, arrestato e condannato a morte per un crimine che non ha commesso. Ma, essendo Michael l'ingegnere edile che ha progettato il penitenziario, si farà coinvolgere in una sparatoria pur di riuscire in questo modo a salvare Lincoln. In questa serie giusto e ingiusto si mischiano e il confine non è più individuabile. Per poter combattere un'ingiustizia ogni mezzo diventa lecito e il protagonista sarà disposto anche a ricorrere all'illegalità.
Un personaggio geniale e determinato, un capro espiatorio e un'intreccio da sciogliere: questi gli ingredienti principali di Prison Break, un altro gioiellino di cui Netflix non riuscirà a liberarsi tanto facilmente!
2) Breaking Bad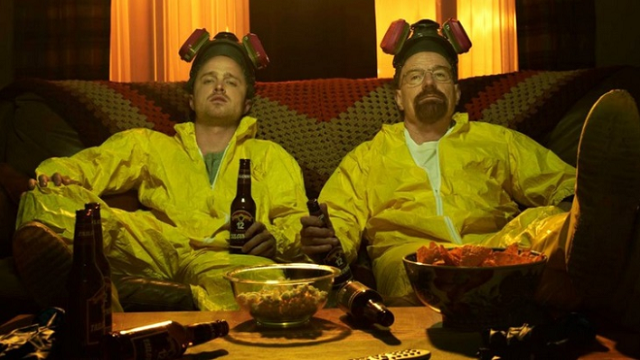 La storia del professore di chimica divenuto il più grande cuoco di metanfetamina ha appassionato un pubblico vastissimo. La trama è semplice e risulta abbastanza lineare, ma ciò che ha reso questa serie tv diversa dalle altre è l'evoluzione psicologica che subiscono i personaggi nel corso delle stagioni. Ciò che ha reso il pubblico dipendente è il cambiamento che affronta Walter White, da represso e insoddisfatto professore a Heisenberg, a uomo temuto e senza scrupoli.
Breaking Bad ormai è tra le serie tv cult che Netflix sembra non avere minimamente intenzione di togliere dal catalogo. E ha anche un motivo valido: il prequel Better Call Saul, che tratta la storia di Jimmy McGill e di come sia diventato l'avvocato incasinato che conosciamo, è originale Netflix! Dunque, è interesse della piattaforma mettere a disposizione degli utenti la serie tv principale da cui è poi nato lo spin-off.
1) Friends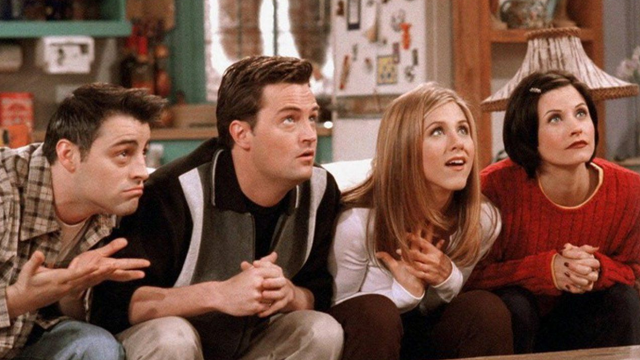 Friends è una delle poche serie tv che si è ancorata al catalogo del sito di streaming e ha messo radici troppo profonde per essere estirpate. Le dieci stagioni della comedy ruotano intorno a un gruppo di amici, con caratteristiche e passioni variegate, e sui loro rapporti. Bastano pochi episodi per venire subito risucchiati dal loro mondo e per sentirci parte integrante delle loro vicende. Ci si ritrova a ridere e piangere con i protagonisti senza neanche accorgersene e a parteggiare per l'uno o per l'altro quando discutono tra loro.
Dopo un paio di ALLARME ROSSO e diverse petizioni dei fan per impedirne la cancellazione, gli amici del Central Perk sopravvivono ai tentativi di rimozione… speriamo ancora per molto!