Se una delle tue serie tv preferite sta per essere rimossa dal catalogo Netflix i motivi possono essere due: o i diritti per la licenza di riproduzione streaming sono scaduti o la minor popolarità della serie è inversamente proporzionale al suo aumento dei costi. Quel che è certo è che in questi anni abbiamo dovuto dire addio a non poche amatissime serie, da Dexter a Dr. House, da New Girl a Modern Family. 
Le esclusioni eccellenti da Netflix, purtroppo, non sono ancora finite e questo è proprio l'ennesimo caso: tra serie tv parzialmente rimosse dal catalogo e grandi classici a cui dovremo dire addio, ecco un elenco delle 5 serie che vi consigliamo di recuperare con un'intensa seduta di binge watching, prima che spariscano dai vostri schermi.
1) Sons of Anarchy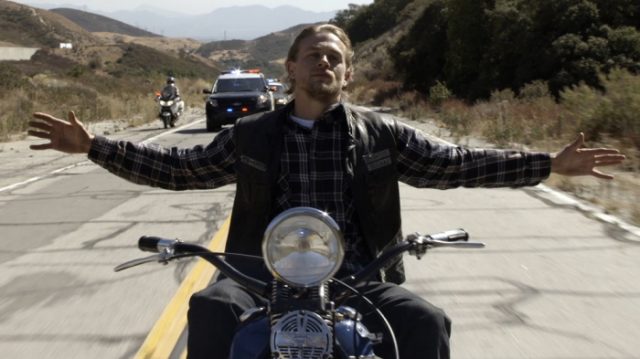 Trasmessa dal 2008 al 2014 con un totale di 7 stagioni, Sons of Anarchy in tempi brevissimi perderà le sue prime cinque stagioni, e quale altra occasione se non questa per recuperarla?
Come abbiamo già potuto costatare in altre occasioni, la cancellazione di parte di una serie anticipa la sua totale cancellazione.
Sons of Anarchy, ideata dal regista Kurt Sutter, è la storia di una banda di motociclisti organizzata nell'omonimo club a cui sono affiliati diversi gruppi provenienti principalmente dalla costa occidentale degli Stati Uniti, ma anche da altre parti del mondo.
Il protagonista del drama è Jax Teller, interpretato da un acclamatissimo Charlie Hunnam, il quale, in seguito alla morte del padre, originario fondatore del club, si trova combattuto tra una vita da fuorilegge o portare la sua banda lontano dal crimine seguendo gli ideali anarchici e pacifici del padre.
Grazie alla sua intensità, questa serie riesce a tenere alte le aspettative dello spettatore, in un continuo turbinio di emozioni e un susseguirsi di colpi di scena.