# #
La seconda stagione di Mr. Robot, serie targata USA Network con protagonista Rami Malek nella parte dell'inquieto hacker informatico Elliot Alderson, è finita ormai da tre mesi e per la prossima stagione si dovrà aspettare parecchio tempo.
# #
Nel frattempo, ecco cinque serie da vedere in questa lunga ed estenuante attesa.
Cinque serie che hanno in comune con Mr. Robot alcuni elementi e tematiche, e che ricordano anche in alcuni personaggi il protagonista del thriller psicologico firmato da Sam Esmail.
1) Black Mirror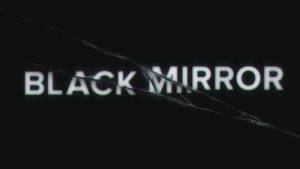 # #
La serie inglese ideata da Charlie Brooker, prodotta dalla terza stagione da Netflix, riprende una delle tematiche principali di Mr. Robot – la predominanza della tecnologia nelle nostre vite – portandola ad altissimi livelli di esasperazione. Si pensi a puntate come Ricordi Pericolosi (The Entire History of You, prima stagione) e Vota Waldo! (The Waldo Moment, seconda stagione) per notare quanto questo tema, caro alla serie di Sam Esmail, sia presente in Black Mirror.
Diverse puntate hanno proprio a che fare con il mondo degli hacker: in Messaggio al Primo Ministro (The National Anthem, prima stagione) e Odio universale (Hated in the Nation, terza stagione) il ruolo di "cattivi" è dato a dei terroristi informatici. Si pensi addirittura che in un episodio della nuova stagione, Zitto e balla (Shut up and dance) l'hacker minaccia il protagonista (e gli altri coinvolti negli "scandali") nella stessa maniera in cui Cisco intimidisce Angela ed Ollie in modo che i due facciano ciò che lui voglia, ossia facendo entrare un virus nel loro pc che possa controllare la webcam e l'unità centrale del computer.