È con uno squarcio sul passato che si apre la sigla di Modern Love, la nuova dramedy di Amazon Prime Video che sarà rilasciata ufficialmente venerdì 18 ottobre (puoi cliccare qui per approfittare subito del vantaggioso abbonamento a Prime Video e non perderti la serie).
Si comincia da lì per poi raccontare i tempi e l'amore da ogni prospettiva, visitando tanti luoghi di una stessa città ed estrapolando quasi tutto in 8 episodi di circa 30 minuti l'uno.
Abbiamo avuto la possibilità di vedere le otto puntate grazie appunto ad Amazon Prime Video che ce le ha concesse in anteprima. Non potevamo non parlarne, questa serie va vista, va abbracciata e va raccontata, così come l'amore che decanta.
Ecco quindi la nostra recensione no spoiler di Modern Love.
Il tutto prende ispirazione dalla popolare rubrica settimanale del New York Times che esplora l'amore in tutte le sue forme più complesse e interessanti. Le aspettative che la accompagnano sono grandi soprattutto per il cast ampiamente conosciuto. Possiamo infatti osservare le performance della vincitrice dell'Emmy Award Tina Fey, di Andy Garcia (noto per la sua interpretazione in Ocean's Eleven), di Julia Garner di Ozark, per non parlare di Cristin Milioti che ricordiamo per la 4×01 di Black Mirror, ma vediamo anche la vincitrice dell'Academy Award Anne Hathaway, e poi ancora Dev Patel e John Slattery.
Non manca qualità e quantità neanche per quanto riguarda la direzione e la regia che vede John Carney come scrittore e produttore esecutivo assieme a Sharon Horgan, Tom Hall ed Emmy Rossum (Shameless).
Inoltre Daniel Jones, l'editor della rubrica del New York Times, qui ha il ruolo di consulting producer:
"Anne Hathaway's episode […] is a perfect example. On the surface, it's a small story, but there's so much boiling aroundin it. So,it became a matter of which stories were strong and which had enough in them to move a narrative forward for half an hour."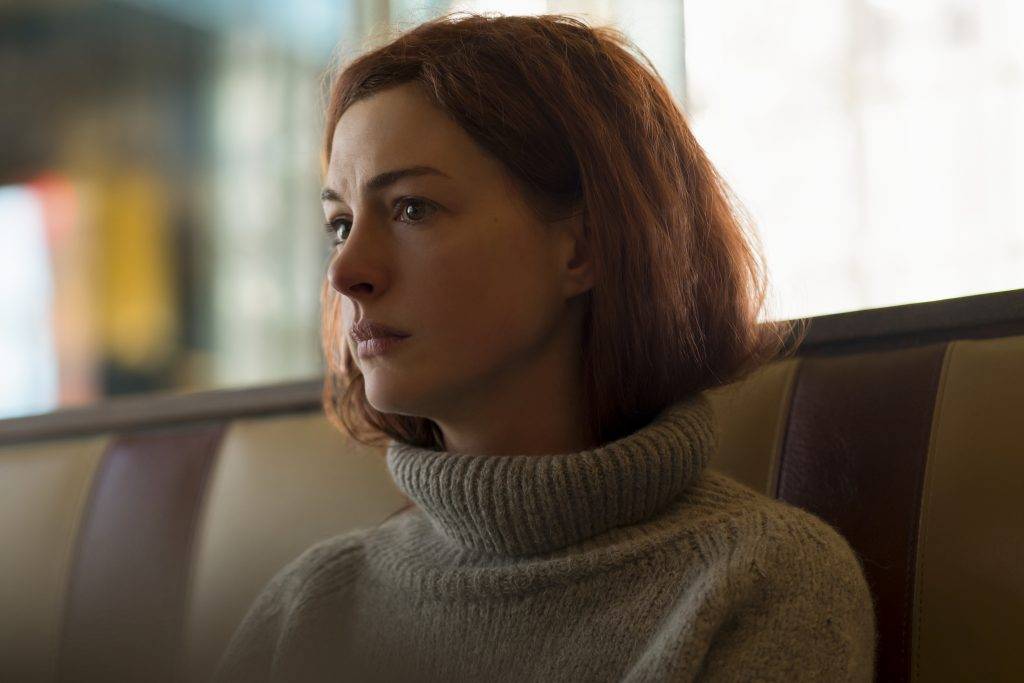 Ed è proprio l'episodio tre, con protagonista Anne Hathaway, che rivela la forza più grande, distruttiva e al contempo di sostegno dell'amore per l'altro e per sé stessi. Lo stesso scrittore e direttore della puntata, John Carney, afferma di aver preso contatti con la protagonista della storia originale solo per questo episodio.
Anne Hathaway's episode, "Take Me as I Am Whoever I Am," is the only story for which I decided to ring the original author, Terri Cheney. I wanted to clear a couple of tonal things with her […].
Nonostante sia una serie antologica, il consiglio è di seguirla rispettando l'ordine degli episodi per avere una visione chiara e universale, una volta arrivati alla fine. Per chi come me la guarderà tutta d'un fiato sembrerà quasi di entrare in un luogo totalmente estraneo ma in qualche modo a noi collegato.
Le varie forme d'amore presentate in Modern Love possono sembrare vicine o inaspettate, ma ogni storia è piacevole e a suo modo disarmante.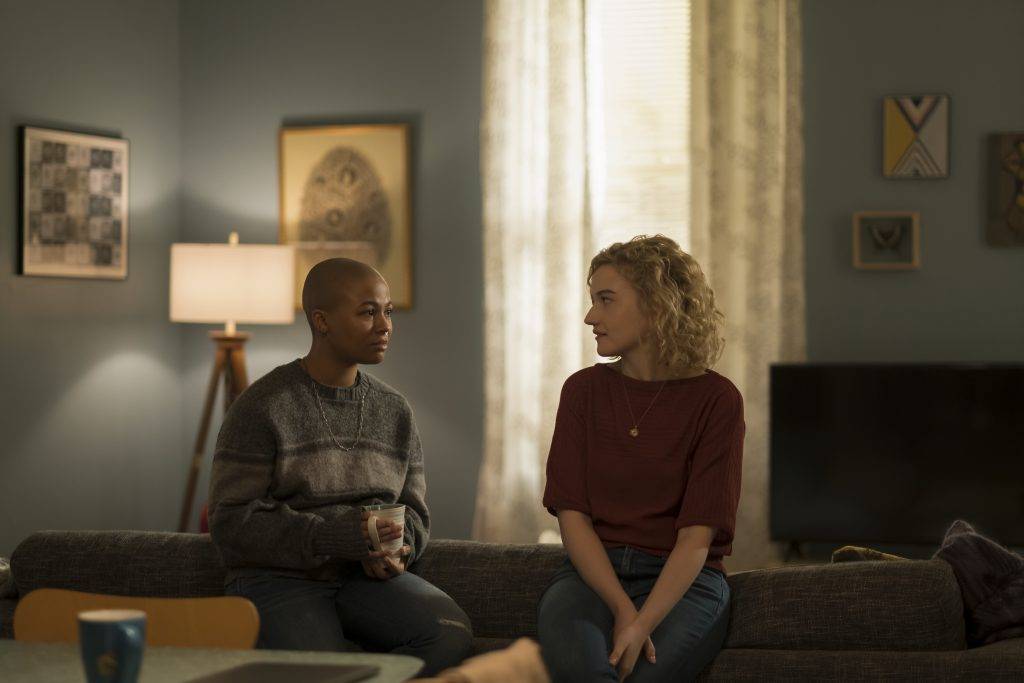 Così come l'omonima rubrica pubblicata sul New York Times dal 2004, la serie fa del suo contenuto romantico il fine ultimo di ogni episodio interpretando sul piccolo schermo alcune delle storie più profonde che negli anni sono pervenute al giornale da scrittori professionisti e in erba.
Ma Modern Love nasce anche dopo la trasposizione di alcuni dei racconti in podcast che vedono l'interpretazione di nomi come Natasha Lyonne, Zachary Quinto e Debra Winger. Inutile dire che costruire una serie tv era era la naturale conclusione del tutto.
Parliamo di un prodotto che sorprende per l'uso originale della semplicità, o meglio, fa leva sulla semplicità del concetto dell'amore. Rivela il buono, il cattivo, ma rimane sempre ancorato alla speranza. Fa credere nell'inaspettato, e fa capire come questo sia tutto quello che a volte serve. Sperare che possa esserci un'altra occasione, che il passato possa tornare, che nel passato si possa rivivere o che al passato si possa sopravvivere.
Modern Love fonda tutta la sua sostanza su una precisa domanda 'Cosa significa amore moderno?' Ancora una volta è John Carney a rispondere:
[…] What I discovered is that it's less about human interactions and more about how humans interactin their environments, especially a city like New York. How do they find a sense of harmony? That became a very clear aesthetic moving forward in terms of how we selected and developed the eight stories.
New York è quindi importante tanto quanto il contenuto delle storie che ospita. La serie cattura il caos della città e delle vite in maniera autentica e straordinariamente fedele, sottolineando la difficoltà e i diversi modi in cui una persona crea collegamenti in tutto questo rumore cittadino.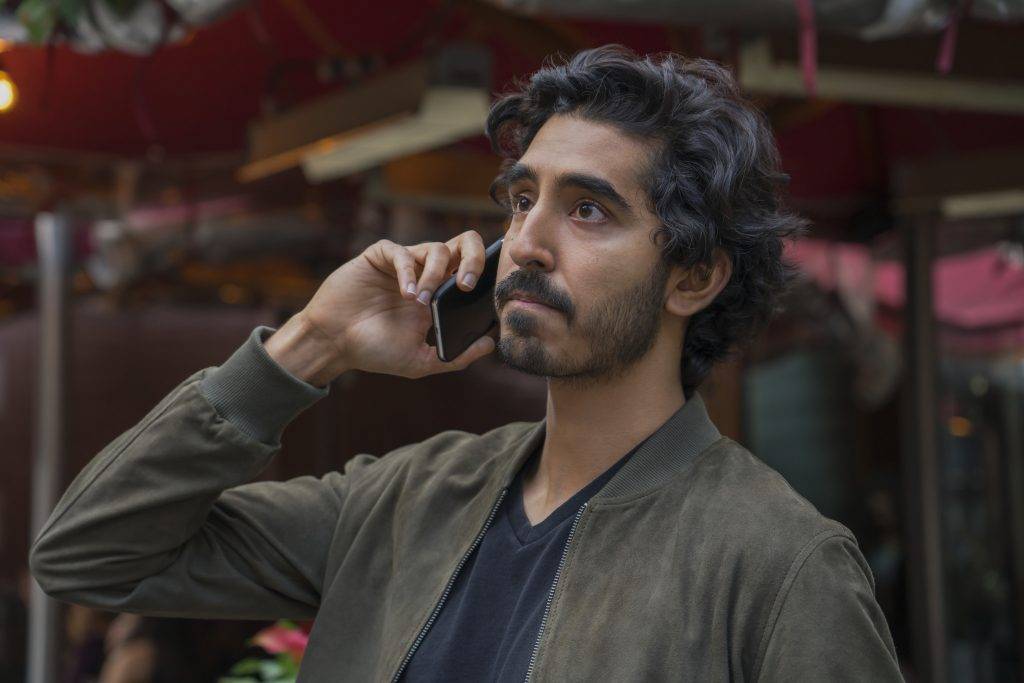 Dopo averla vista e finita, rimane una sensazione vaga di familiarità e dissociazione, come se si fosse entrati nelle storie di tante altre persone, tutte diverse, tutte decisamente interessanti. Ognuno di loro mostra un rapporto con l'amore differente ma tutti alla fine sperimentano la stessa sua forza emotiva.
Esattamente come accade nelle nostre vite, incontriamo, incrociamo e rendiamo esistenze in apparenza parallele incontri casuali e d'improvviso fondamentali.
La serie, come detto, uscirà ufficialmente nella giornata di domani su Amazon Prime Video con la sua prima e per ora unica stagione. Ma l'entusiasmo attorno a questo prodotto è tale che si comincia già a parlare di rinnovo.
È decisamente il momento giusto per accaparrarsi il pacchetto Amazon Prime Video.
D'altronde le storie conservate in archivio dal New York Times sono tantissime e continuano ad arrivare ancora e ancora.
Per usare le parole di Daniel Jones
la speranza è che siano inesauribili