Ciao, mi chiamo Vincenzo e sono un addicted. Se mi stai leggendo c'è una buonissima probabilità che lo sia anche tu. Ci chiamano così perché guardiamo serie tv fino a notte fonda e perché ne iniziamo sempre di nuove, incuranti di quelle che ancora dobbiamo terminare. Ci sono diverse ragioni per cui lo facciamo, ma se oggi siamo così e possiamo fregiarci di questo appellativo lo dobbiamo a una serie in particolare (e poco importa che l'abbiamo vista o meno): Lost.
Lost ha cambiato per sempre il modo di guardare le serie tv. Sembra quasi una tautologia, ormai, tante sono le volte che lo abbiamo sentito dire. È come asserire: "non ci sono più le mezze stagioni di una volta". Non lo ha fatto con cognizione di causa, all'inizio nemmeno l'Abc si era resa conto cosa aveva tra le mani, tanto da licenziare il dirigente che aveva ideato il concept della serie, poco prima che la serie venisse mandata in onda. L'ha fatto, come sempre quando si parla di rivoluzioni, perché tutti i pianeti si sono allineati in quel preciso periodo della storia, creando i presupposti sociali e culturali perfetti.
La diffusione di Internet, ad esempio.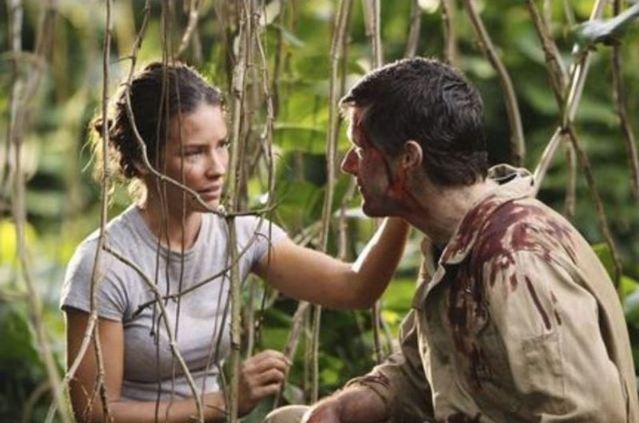 Prima di Lost il concetto di fandom era leggermente più frammentato. Negli anni '80 e per gran parte degli anni '90 il mezzo primario attraverso cui i fan di una serie potevano discutere di essa era la convention. Eventi che riunivano gran parte degli appassionati di un prodotto (Star Trek caso emblematico ancora oggi) da tutto il paese – USA o Italia che fosse – e se si era fortunati anche qualche attore/regista/scrittore di quella serie sarebbe intervenuto. L'avvento di Internet ci ha consegnato un altro potentissimo strumento, che è andato affiancandosi alle convention, e che si è sviluppato sempre di più tra la seconda parte degli anni '90 e l'inizio del nuovo millennio: il forum.
Il forum ha rappresentato, non solo in campo seriale, un luogo di discussione, dibattito, confronto, richiesta di informazioni incredibile. Oggi si può dire che il suo compito sia svolto egregiamente da portali come Reddit e dai gruppi di discussione sui social (oltre che da qualche forum di nicchia sopravvissuto ai new media), ma all'alba di Internet le comunità virtuali erano tutte lì. Serie dalle forti sfumature mistery drama come X-Files, oppure pilastri del fantasy horror come Buffy, trovavano particolare attinenza con quegli ambienti. Senza dimenticare serie di nicchia con fandom super coesi e agguerriti come quelli di Firefly o Roswell. E poi è arrivato Lost che ha estremizzato fino al possimpibile (cit. Barney Stinson) la potenza socioculturale del forum, rendendolo trasversale e capace di attirare non una sola categoria di utenti. Ma la più variegata community mai vista fino quel momento.
Attraverso lo specchio (e lo schermo)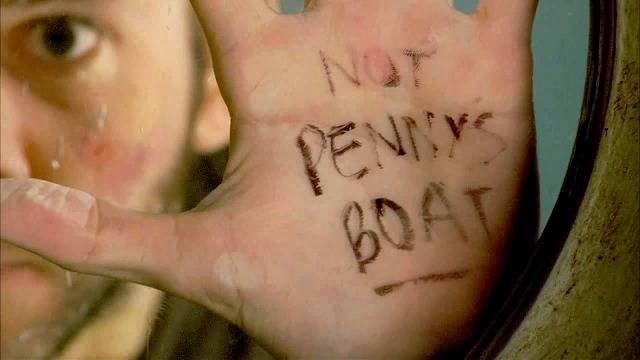 Lost quindi ha rappresentato la massima espressione di quello che è il culto per una serie tv. Nessuna serie era (e forse è, eccezion fatta per Westworld e poche altre) riuscita a costruire la sua forza su una sequela indefinita di discussioni circa le più disparate interpretazioni degli eventi
sull'Isola. Momenti epici come "We have to go back", "We have to move the island" o personaggi misteriosi come Jacob, ma anche inutili come Nikki e Paulo, dovevano per forza indurti a pensare: "Ma cosa cazzo sta succedendo? Fammi vede' se su Internet ne stanno parlando".
Le discussioni sulla trama si spostano dalle piazze fisiche a quelle virtuali della rete e viceversa senza soluzione di continuità. Internet stava riscrivendo le regole della comunicazione e i produttori di Lost ne cavalcavano l'onda, sfruttandone appieno le potenzialità: dal viral marketing al confronto immediato con i telespettatori. Un esempio di questo connubio, ad esempio, èThe Fuselage, per un forum spontaneamente originatosi su Internet con lo scopo di far luce sull'indicibile sequenza di misteri irrisolti proposti da Lost: ogni fan poteva intervenire e proporre nuove teorie sugli accadimenti della serie, confrontandosi in tempo reale con altri affamati di verità su Lost.
L'unica cosa che forse riesce a esprimere totalmente la potenza di un forum come The Fuselage è ciò che viene detto nei contenuti extra dei cofanetti della serie. Gli stessi autori, in diverse occasioni, si affacciavano nel forum per cogliere qualche idea o verificare il feedback di alcune soluzioni narrative. A rivelarlo è Carlton Cuse, showrunner insieme a Damon Lindelof:
Non credo ci aspettassimo queste accese discussioni sugli avvenimenti della serie. Sapevamo che qualcuno avrebbe azzardato delle congetture ma non credevamo ci sarebbe stato un interesse così massivo. È folle. Le teorie della gente sono più complesse di quelle concepite da noi, produttori del telefilm.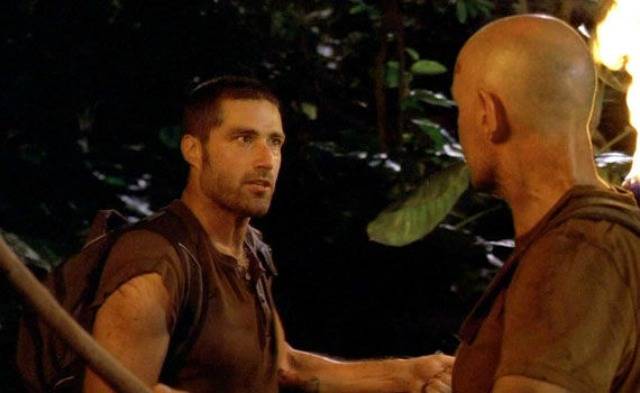 Una community così enorme, così morbosamente attaccata alla propria serie preferita, ha portato la produzione a sperimentare strade alternative per arricchire l'universo di Lost. Sono state lanciate iniziative come The Lost Experience 44 (un ARG) e i Mobisodes, miniepisodi della serie che chiarivano alcuni aspetti della serie non approfonditi e potevano essere visti soltanto tramite cellulare (anche in questo sono stati dei precursori, no?). Ma questo è anche ciò che ha portato tantissimi fan a detestare il finale: perché dopo anni passati a elaborare congetture sempre più cervellotiche (giustamente, ti adegui allo stile di una serie che ti propina fumo nero e orsi polari), dopo esserti sentito parte di un qualcosa di così grande, non puoi accontentarti di un ending così normale, così umano.
Ciò malgrado Lost rappresenta un punto di svolta fondamentale per ciò che intendiamo con "esperienza televisiva". Altre community hanno fatto tesoro di quell'esperienza, diventandone in qualche modo eredi: The Walking Dead, che condivide con la serie di Damon Lindelof un background affine (entrambe raccontano le storie di gruppi di personaggi alle prese con un mondo in cui le regole dell'ordine naturale sono state sovvertite, costantemente impegnati nella ricerca di strategie di sopravvivenza sempre più efficaci); Game of Thrones, che l'ha rimpiazzata in termini di successo planetario e trasversale.
Sia The Walking Dead che GOT hanno anche beneficiato di un'ulteriore evoluzione di Internet, quella legata ai social media. Ambedue godono di un fandom spropositato e variegato. Eppure nessuna delle due, probabilmente a causa dell'impostazione della trama, è riuscita a ripetere l'esperienza avveniristica della community di Lost.