Kingdom è una serie coreana prodotta da Netflix che unisce il filone zombie a quello storico, disponibile dal 25 gennaio.
La serie è ambientata nella Corea medievale (nell'era della dinastia Joseon) ed è ispirata a fatti storici realmente accaduti. Durante quest'epoca infatti, la Corea è stata segnata da lunghi periodi di carestie, epidemie e intrighi di palazzo. Kingdom è una storia che parla non solo della fame degli zombie, ma anche di quella della povera gente.  A ciò si sovrappone la sete di potere degli abbienti, che non si faranno scrupoli a sacrificare la vita di migliaia di persone pur di raggiungere i loro scopi.
Nel raccontare tutto questo, Kingdom si concentra sul viaggio del principe ereditario (interpretato da Ju Ji-hoon) che, tenuto all'oscuro sulla salute del padre, va in cerca di risposte. Lungo la strada incontra orrori oltre la sua immaginazione, gli stessi che gli permetteranno di uscire dalla bambagia della vita di corte e crescere come leader del popolo.
Gli zombie non sono certo una novità nel panorama recente delle serie tv. The Walking Dead, Z Nation, Santa Clarita Diet, iZombie…tutti titoli molto apprezzati e non sempre originali.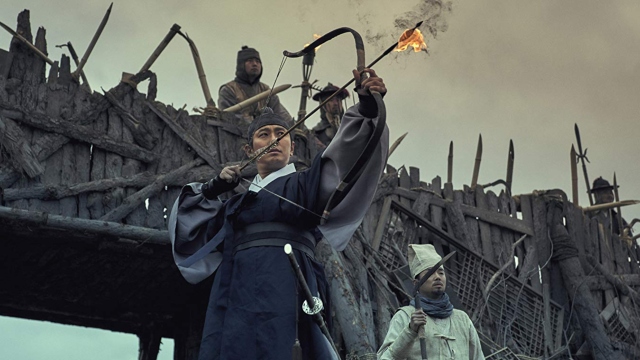 Kingdom ha trovato una formula tutta sua e una re-interpretazione davvero unica di questo mito quasi inflazionato, utilizzandola come espediente per parlare della disparità sociale. Il virus "zeta" si diffonde molto rapidamente – vedrete nella prima puntata perché – e le creature sono diverse da quelle che siamo abituati a vedere. Infatti si nascondono dalla luce del giorno cadendo in un sonno profondo e si svegliano di notte, correndo anche molto velocemente – si, assomigliano ai vampiri -.
Creato dal regista Kim Seong-hun e dallo sceneggiatore Kim Eun-hee, Kingdom è un progetto collaborativo di proporzioni epiche e possiamo affermare che i risultati si vedono.
"Come tutti sappiamo, il genere storico e il genere zombie sono entrambi molto costosi […] Quindi metterli insieme porta a costi di produzione ancora maggiori e con quello che siamo riusciti a creare col budget [rivisto] Netflix ha ritenuto che valesse la pena investire in una seconda stagione."
Il design di costumi, l'accuratezza della ricostruzione storica e l'attenzione alla componente estetica appagano visivamente. In ogni episodio è presente almeno un frame dalla fotografia memorabile, e per una volta in una produzione con gli zombie l'elemento gore non è prevalente – come accade in The Walking Dead -. Anzi l'elemento jump scare è minimo anche per i più sensibili.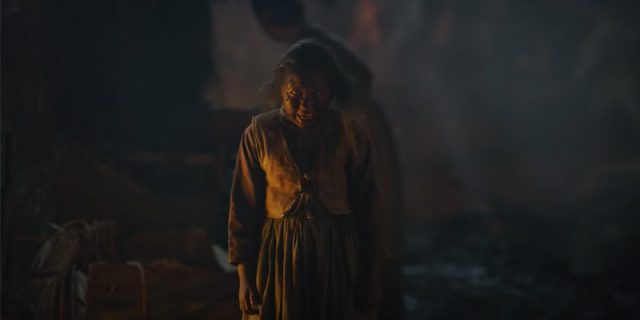 A differenza di molti drammi coreani, questa non è una serie da mille e passa puntate. La storia si svolge in sei episodi e la narrazione ha un buon ritmo. Tuttavia il tempo per la caratterizzazione dei personaggi e della loro evoluzione è appena sufficiente per essere godibile. Poiché è stata confermata la seconda stagione possiamo aspettarci un loro approfondimento con l'avanzare della storia.
Per essere la prima produzione coreana pensata per il mercato occidentale, il risultato ci è parso ottimo. Noi ci auguriamo che sia solo l'inizio di una lunga serie.