Non abbiamo ancora una data certa, ma l'annuncio è stato dato. Netflix ha infatti ufficializzato la nascita di Kaos, una Serie Tv prodotta e distribuita dalla stessa piattaforma streaming. Non abbiamo trailer, non abbiamo teaser, ma qualche notizia è trapelata. Sappiamo che la produzione ideata da Netflix conterà 10 episodi e che l'argomento cardine sarà niente di meno che la mitologia antica.
Sarà una sceneggiatura originale e, citando fedelmente la descrizione ufficiale, possiamo dire che si tratterà di "Una nuova narrazione, dark e contemporanea, della mitologia greca, che esplorerà i temi delle politiche gender, del potere, e della criminalità". Il Mito potrebbe rivelarsi il collante perfetto per argomenti del nostro tempo riportati nel passato. Se fosse così, questa scelta permetterebbe il salto di qualità a Kaos. Se aggiungiamo inoltre che la scrittrice a cui è affidato il compito di sviluppare la sceneggiatura è Charlie Covell, la penna di The End of the F***ing World, tutto diventa ancora più interessante.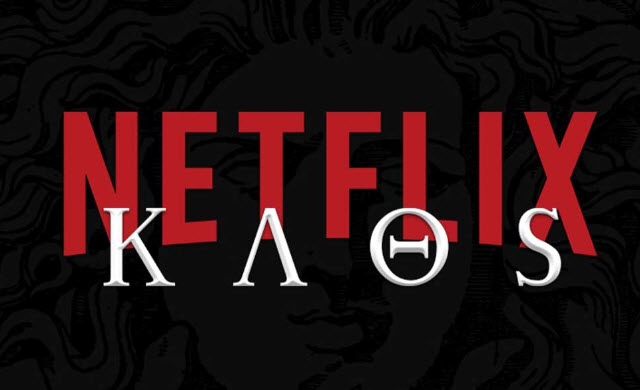 Ma cosa dobbiamo davvero aspettarci da Kaos?
Sarà sicuramente interessante poter scoprire cosa saranno riusciti a creare Netflix e la Covel per far colpo sugli spettatori. L'Hype di milioni di persone è alle stelle e i presupposti non fanno che aumentarlo. Non conosciamo praticamente nulla, non sappiamo chi potrebbero essere i possibili personaggi né i possibili attori, né tantomeno la trama. Possiamo però immaginare qualcosa.
La mitologia greca è un grande lago esteso e corposo da cui attingere. Non mancano avventure, storie d'amore o di coraggio e tutto questo può essere facilmente mischiato e trasposto nella realtà odierna. Per quale motivo? Semplicemente perché le antiche storie degli aedi e dei rapsodi rappresentano la base della narrazione moderna. Queste sono l'invenzione della ruota, l'Eureka! di Archimede urlato al mondo della scrittura e della filmografia. Se i Miti greci sono gli archi in legno e corda, Netflix e la settima arte sono fucili. Entrambe le armi servono per cacciare, entrambe le creazioni servono per intrattenere.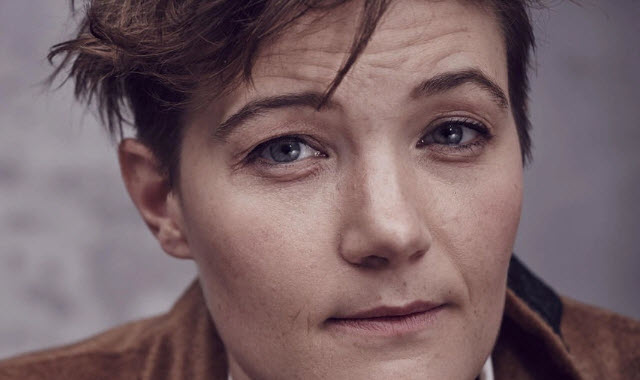 Tornando poi alle mere supposizioni riguardo Kaos, dobbiamo concentrare la nostra attenzione su Charlie Covell. La sua penna è sferzante, oscura e ironica, le ambientazioni in cui disegna i personaggi sono dark e sfumate. Se pensiamo a The End of The F***ing World non possiamo non immaginare di cosa potrebbe essere capace la donna con tutto il materiale mitologico a disposizione. Kaos potrebbe rivoluzionare il rapporto tra la concezione di antichità e modernità nel mondo delle Serie Tv. Potrebbe essere una pietra d'angolo per nuove costruzioni seriali.
Davvero Kaos potrebbe essere una Serie Tv unica nel suo genere? Perché?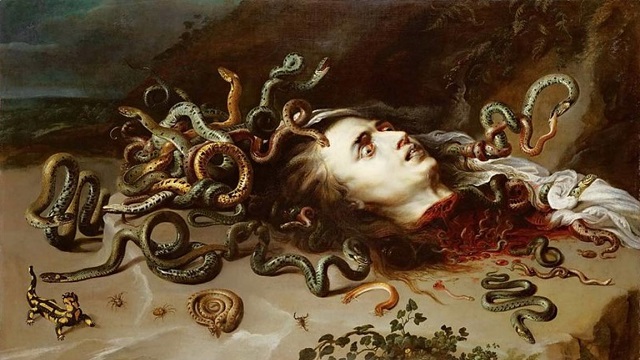 Va detto che Kaos non è la prima Serie Tv che si occupa di antichi greci e mitologia. Possiamo vedere, partendo dai lontani Hercules e Xena, passando per Young Hercules interpretato da Ryan Gosling, fino ad arrivare a produzioni più recenti come Atlantis, che il mondo seriale ha sempre tenuto in considerazione quello degli Dei e degli Eroi. Proprio per questo, viene da chiedersi se Kaos potrà aggiungere qualcosa di nuovo a tutto questo. E soprattutto: in che modo?
Sicuramente se Netflix e la Covell riuscissero a unire due elementi come la mitologia antica e le tematiche scottanti moderne in modo da creare un risultato omogeneo e di qualità si potrebbe gridare al successo. D'altronde furono per primi proprio i greci a trattare argomenti come la politica, la sessualità, l'omosessualità, la discriminazione e l'ambiente. Da questo punto di vista, quindi, lo spazio di manovra è ampio e illimitato.
Il peso delle aspettative
Viene da sé però che se la Serie Tv proverà a parlare di argomenti contemporanei e attuali lo dovrà fare in maniera approfondita. La chiave di tutto sarà proprio la precisione e la bravura nell'analizzare le minime sfaccettature. I produttori e gli sceneggiatori dovranno essere bravi a smussare gli angoli e ad arrotondare le forme. Gli attori (qui parliamo di chi vorremmo veder recitare nella serie) dovranno essere credibili, ma lo dovrà essere soprattutto la storia. Kaos dovrà coinvolgerci con personaggi intriganti e ben scritti, con vicende oscure ma ben illuminate. Dovrà insomma provare a essere un prodotto moderno che riuscirà a farci entrare nella classicità antica e allo stesso tempo, attraverso questa, farci riflettere sul presente.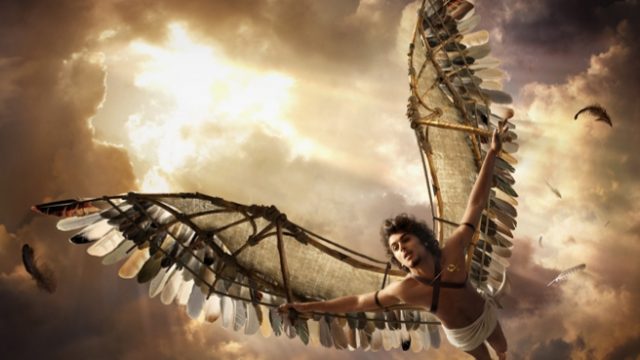 Se tutto questo accadrà saremo di fronte a un successo mondiale. Le aspettative sono altissime e la cosa potrebbe essere un'arma a doppio taglio nelle mani di Netflix. Da una parte un pubblico enorme curioso di vedere la Serie Tv, dall'altra la stessa Kaos che rischia di rimanere schiacciata dal Masso di Sisifo delle aspettative. Mitologicamente parlando, possiamo quindi dire che la serie targata Netflix sta volando molto in alto. La speranza è quella che non faccia la fine del povero Icaro, ma che abbia ali forti pronte a sopportare tutto il peso delle attese.