Michael Cordero Jr. è uno dei personaggi più amati della serie tv Jane the Virgin, andata in onda sulla piattaforma streaming Netflix, che si è conclusa poche settimane fa con un fragoroso pianto da parte di tutti i protagonisti principali. Interpretato da Brett Dier, il suo personaggio non è solo Michael Cordero: a ben vedere, infatti, è un po' Jane, un po' Rafael (suo acerrimo rivale in amore), un po' Jason (sua nemesi, durante l'amnesia della quinta stagione).
Come se Michael Cordero Jr. "raccogliesse" quanto di buono c'è nei personaggi che gli gravitano attorno, per poi restituirlo con una doppia dose di positività. E, per quanto sia il più serio tra tutti, rimangono epiche le sue piccole espressioni da matto, in compagnia di quella che credeva essere la donna della sua vita. Cosa di cui, a dirla tutta, era convinta la stragrande maggioranza degli spettatori. Per quale motivo, quindi, nei primi 10 episodi della 5° stagione, viene scartato da Jane, surclassato da Rafael Solano?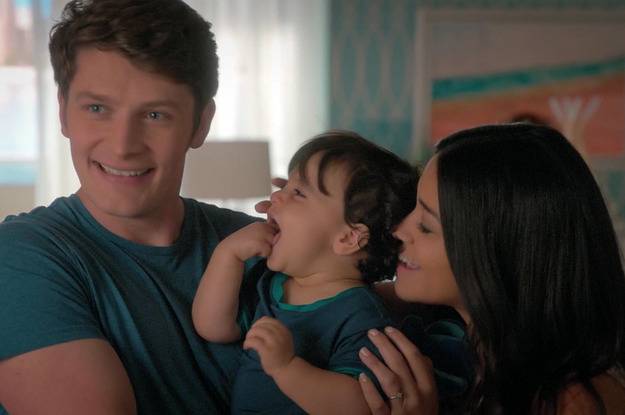 Perchè Michael Cordero è stato surclassato da Rafael Solano?
La risposta può apparire banale, ma è l'unica possibile. Il copione è stato scritto, per ammissione degli stessi produttori della serie, basandosi su fatti esclusivamente reali, su come si svolge la vita di tutti i giorni sul piano dei rapporti interpersonali. A quanti è capitato di innamorarsi follemente di qualcuno, arrivando a crederlo/a l'uomo/la donna della sua vita? In alcuni casi è effettivamente così, in altri no. Come nel caso di Jane Gloriana Villanueva. Innamorata follemente di Michael, è arrivata addirittura a sposarlo, prima di soffrire per la sua scomparsa prematura e di comprendere, nel suo lungo periodo di assenza, che l'uomo della sua vita fosse un altro: Rafael Solano.
Questo non vuol dire che la storia con Michael non sia stata importante o che sia stata una delle tante, vuol dire semplicemente che, dopo la sua "morte apparente" e il suo ritorno, ne è passata di acqua sotto i ponti. Le persone cambiano. E, con esse, anche abitudini, stili di vita, modi di pensare. Jane Gloriana è una di noi e le è successo questo: come nella vita reale, ha sofferto per amore e per la morte dell'uomo che amava, per poi rinascere a nuova vita e ricominciare.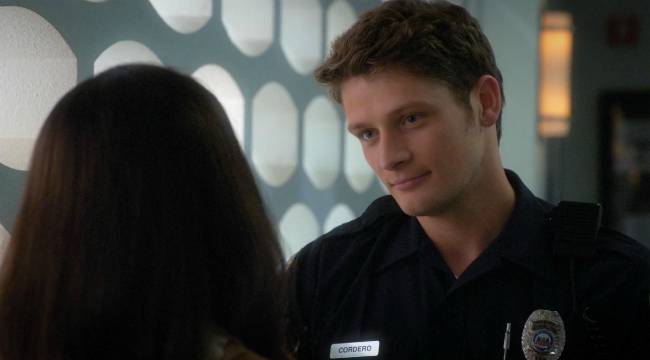 Anche Michael, però, è cambiato. Nel suo ritorno si notano tutte le differenze del personaggio.
La verità, per quanto semi-celata nella scelta di Jane, è che anche per Michael le cose sono cambiate, dopo il ritorno della memoria. Non era consapevole di quel che faceva, quando si faceva chiamare Jason e vagava senza meta né ricordi di un sé stesso precedente, ma Jason è, pian piano, diventato parte di Michael.
Quando il poliziotto più ambito delle spettatrici dello show è morto è stato un trauma per tutti ma, diciamocela tutta, l'abbiamo superata. Proprio come una morte reale. Il Michael della prima stagione, nella quinta non aveva più ragione di esistere e non esisteva più: è giusto che le persone crescano ed è proprio questo che ci insegna Jane The Virgin, ponendo l'accento sul fatto che la vita è un panta rei, un perenne scorrere. La soap opera è infatti incentrata sul cambiamento. Ma attenzione, non un cambiamento inteso come un semplice susseguirsi di vicende: si tratta di una vera e propria evoluzione, che vede un notevole mutare di prospettive, una ventata di aria fresca. Il cambiamento, in Jane The Virgin, non sa né di positivo né di negativo, ma di reale, quotidiano, come se davvero si trattasse di vita reale e non di una soap opera. Insomma, vale la pena continuare ad amare Michael anche nella quinta stagione, dopo che lui si è rifatto una vita senza la nostra beniamina Jane? La risposta è sì, assolutamente sì. Michael Cordero Jr. sarà sempre il nostro "eroe che combatte i cattivi" e che mette al primo posto la giustizia!