Jane the Virgin è, per sua stessa ammissione (o meglio, per quella del narratore) una telenovela. A salvarla dall'abisso è il fatto che sia una parodia del genere, che ne riprende le strutture e gli stereotipi e li fa propri, stravolgendoli e prendendosene gioco (qui per una descrizione più dettagliata della Serie).
Immaginate la mia sorpresa nello scoprire che Jane the Virgin è una Serie Tv di qualità.
Senza pretese, eppure un'ottima Serie. Ben scritta, ben strutturata, attori decisamente bravi e un ritmo avvincente. Sprizza ironia da tutti i pori e i personaggi sono delineati benissimo, specialmente se pensiamo a come sono solitamente i personaggi di una telenovela.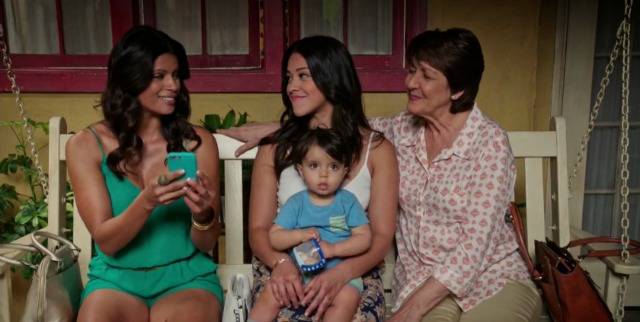 Nella mia fortunatamente limitata esperienza col genere – tra la sorella che monopolizzava la Tv per guardare Il mondo di Patty e le nonne ospiti a casa che non possono proprio perdersi Il Segreto o altri simili patrimoni dell'umanità, è difficile scamparla – ho avuto modo di notare una cosa: ci sono certi tipi ricorrenti per i personaggi, che sono praticamente sempre gli stessi.
Quelli principali sono: i buoni, eroi della storia, tendenzialmente di una ingenuità che rasenta irritantemente l'idiozia; il cattivo più cattivo della storia dei cattivi, che fa il cattivo senza nessun motivo particolare se non perché gli gira di essere cattivo (anzi, diciamo LA cattivA: va a capire perché, è sempre una donna); gli imbecilli, in numero variabile e assortiti tra buoni e cattivi, capaci solo di rendersi ridicoli e combinare guai. Ci sono poi altri personaggi che spaziano tra queste categorie, ma gli estremi sono questi, provare per credere.
Non che vi chiederei mai di sottoporvi a questo supplizio, ma se doveste mai provare un indefinito desiderio masochistico, potrebbe essere la giusta soluzione.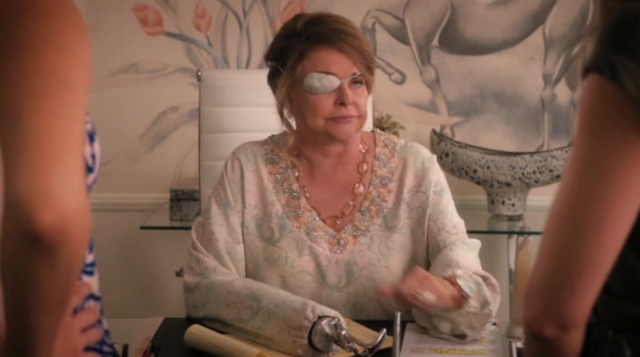 In Jane the Virgin, che si basa sulla telenovela venezuelana Juana la virgen (non so quanto della telenovela originale ci sia in Jane the Virgin perché non ho visto la prima versione E NON HO ALCUNA INTENZIONE DI FARLO), i personaggi vanno molto oltre questi tipi fissi. Vengono approfonditi, si evolvono, c'è una ragione dietro il loro essere ciò che sono: sono umani. È raro che accada il contrario: penso ad esempio a Magda, madre di Petra. Petra è la cattiva, ma pian piano capiamo il perché dei suoi comportamenti. Magda invece sembra essere cattiva per il puro gusto di esserlo, ma il suo è uno di quei casi evidentemente parodici della Serie che ce la fanno tanto amare.
C'è però un altro dettaglio che mi ha profondamente colpita in Jane the Virgin, che credo la renda in qualche modo unica.

Le relazioni tra i personaggi sono forse le più mature che io abbia mai visto in una Serie Tv.
Questi personaggi comunicano, cercano soluzioni ai problemi che sorgono tra loro. Non tengono stupidamente nascosti dei segreti inutili che altrimenti salterebbero fuori qualcosa come sette episodi dopo, deteriorando per sempre il rapporto.
Per farvi capire: guardi l'episodio e BOOM: arriva una rivelazione, un colpo di scena. E adesso? Il personaggio che ha saputo di questa cosa la terrà per sé? Di solito, in qualunque Serie Tv, sì. Il personaggio si tiene il segreto. E siamo convinti che lo stesso accadrà in Jane the Virgin, e che quando qualunque sia questo segreto verrà fuori, saranno grossi guai. Invece no. Solitamente, nella scena immediatamente seguente trovi il personaggio che ha avuto la rivelazione che ne parla con un altro, spesso il diretto interessato, e ne discutono insieme come persone mature.
Quando mai vi è capitato di vedere qualcosa del genere? A me mai. E devo dire che è stata proprio una bella sorpresa!