L'attesa sta finalmente per concludersi. Sia per quelli che hanno scoperto Jane the Virgin recentemente e l'hanno già divorata, grazie anche al prezioso contributo di Netflix, sia per quelli che l'hanno scoperta alla vecchia maniera guardandola in tv su Rai 2.
La quinta stagione, iniziata negli Stati Uniti su CW a fine marzo e conclusasi il 31 luglio, sarà disponibile in italiano su Netflix dal 31 dicembre.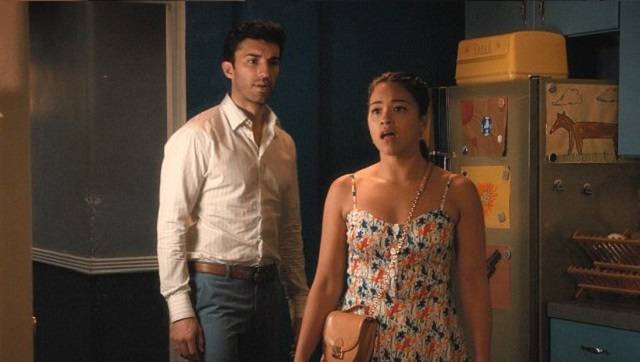 Dopo una lunga e quanto mai snervante attesa potremo finalmente vedere la stagione conclusiva, e scoprire come si concluderanno le vicende di Jane Gloriana Villanueva, della madre Xiomara, di abuela Alba, e tutti gli altri personaggi che amiamo o amiamo odiare. Soprattutto, potremo vedere quali saranno le conseguenze sia immediate che a lungo termine dell'inaspettato cliffhanger con cui si è conclusa la quarta stagione.
La quinta stagione riprenderà infatti dall'esatto momento in cui si è conclusa la precedente, senza disdegnare ovviamente i classici salti nel passato che hanno sempre caratterizzato la serie. Tuttavia, l'enorme interrogativo col quale Jane the Virgin ci ha lasciati non sarà l'unico per cui possiamo finalmente aspettarci una risposta.
Uno dei grandi misteri della serie è infatti l'identità del narratore, che verrà finalmente svelata nell'ultimo episodio. Scopriremo se Jane riuscirà a realizzare il suo sogno di diventare una scrittrice pubblicata (e magari di successo). Scopriremo se riuscirà a coronare il suo sogno di sposarsi con l'uomo che ama veramente.
Ci saranno colpi di scena, lacrime, risate, e rese dei conti. E infine, si spera, il lieto fine che ogni telenovela, pur se in forma decisamente ironica e innovativa del genere come Jane the Virgin, solitamente garantisce.
La quinta stagione sarà composta di 19 episodi, uno dei quali sarà uno special in cui vedremo i membri del cast parlare della loro esperienza e di ciò che la serie ha significato per loro. Preparate i fazzoletti. La fine dell'anno è vicina e, finalmente per noi italiani, quella di Jane the Virgin anche.