Tutti sbagliano, inutile nasconderlo, inutile negarlo. Tutti, nessuno escluso. Anche la sacra N di Netflix. Duole ammetterlo, soprattutto se come me siete degli addicted della bella N rossa su sfondo nero. La cosa può far male, proprio perché potresti arrivare a perdere la visione di veri e propri successi che altrimenti sarebbero stati persi per sempre. Ebbene sì, questa volta Netflix ha deciso di inserire Il Principe dei Draghi nella categoria Bambini, solo perchè trattasi di un cartone animato. Pensate che se non fosse stato per i miei cari amici che hanno prematuramente figliato mi sarei perso un vero capolavoro del fantasy!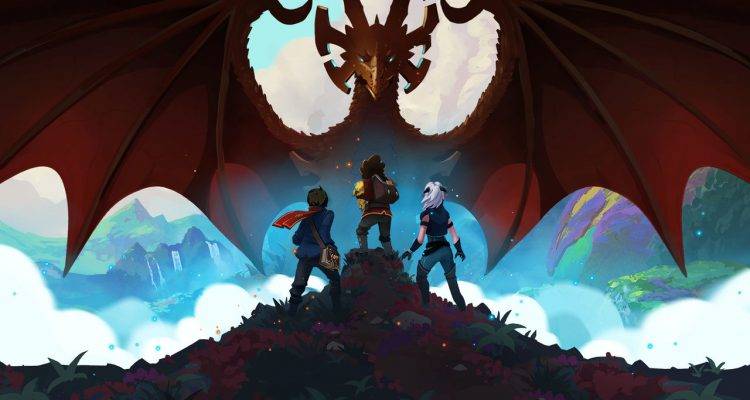 Soprassiederò su questa scelta fatta da Netflix che tutti noi amiamo e adoriamo, principalmente perché quest'opera è un'ulteriore prova che loro la vedono lunga. Prodotta dalla Wonderstorm, creata da Aaron Ehasz (scrittore di Futurama) e Justin Richmond (Unchart 3) Il principe dei draghi è arrivato alla seconda stagione. Disponibile nel catalogo di Netflix dal settembre 2018 è rimasta celata nei meandri dei prodotti per bambini, e mi è sfuggita per molto tempo. A me, un grande amante del fantasy in tutte le sue forme (libri, giochi da tavolo, film e chi più ne ha più ne metta).
Draghi, elfi, magia… What else?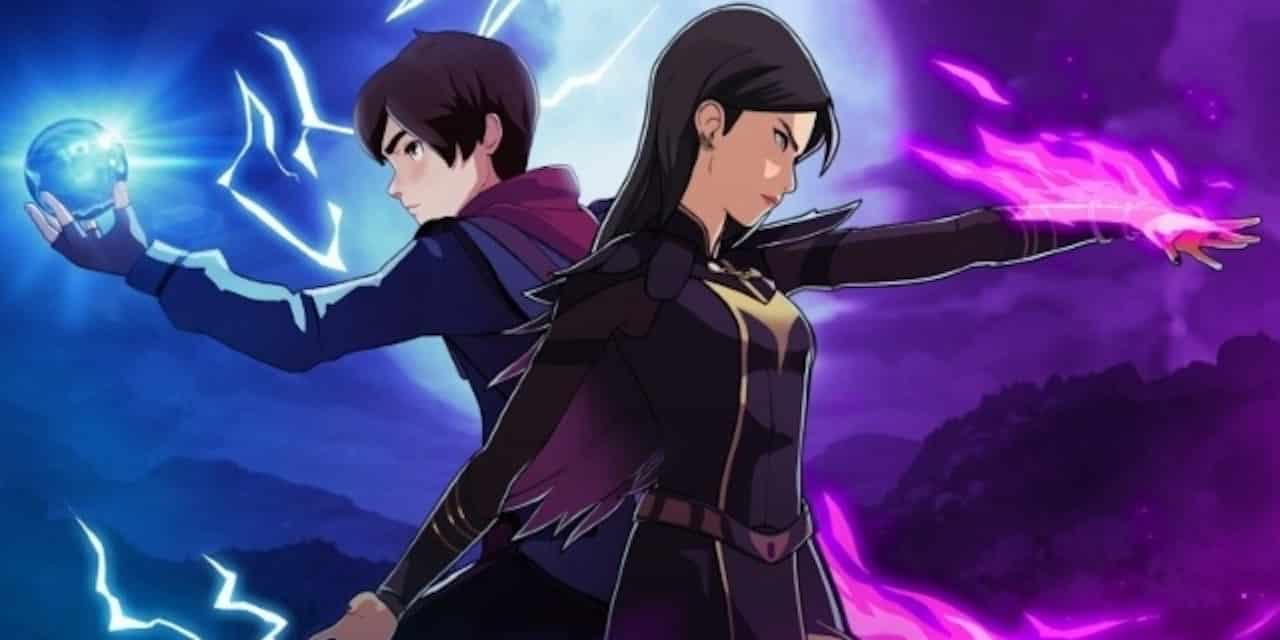 La storia è ambientata in un mondo fantastico di nome Xadia, abitato da elfi, draghi, umani. Come spesso avviene in questi epici racconti abbiamo degli schieramenti chiari e precisi. Da un lato abbiamo loro, i draghi e gli elfi, depositari come in ogni fantasy che si rispetti della vera magia.
Questa proviene e sgorga dalle fonti primarie degli elementi vitali del mondo. Dall'altro lato abbiamo gli umani non solo privi di questo potere ma colpevoli di aver introdotto nel mondo la magia oscura. Una magia corrotta che nasce dal prosciugamento dell'essenza vitale delle creature magiche. Sì insomma, siamo sempre brava gente.
L'introduzione della magia oscura, duramente condannata da elfi e draghi, ha creato una frattura tra le due coalizioni, prima in completa pace e armonia. Dopo guerre, trincee di battaglie gli esseri umani vengono spinti ai margini del continente. Si crea un confine, presidiato dal Re dei draghi, la cui potenza ha impedito ogni forma di conquista da parte degli umani. Questi, proprio grazie all'oscura magia sono riusciti però ad uccidere il potente Re, ribaltando le sorti della guerra. Una vittoria che si è conclusa con la rottura dell'uovo contenente l'unico erede del grande Re, e cioè il principe dei draghi. O almeno così tutti credono.


Il principe dei draghi e il successo del fantasy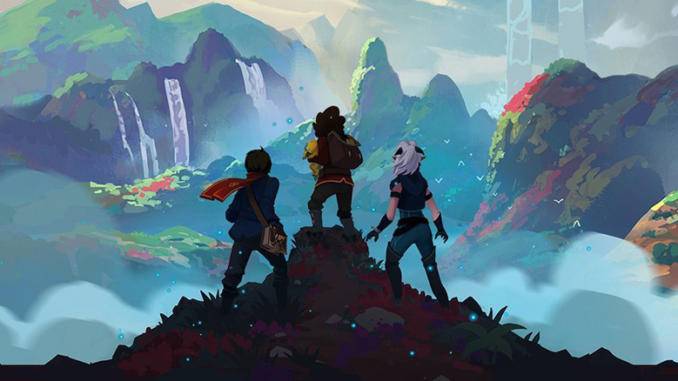 Questo l'incipit di una saga che si delinea come una monumentale opera fantasy, capace di entrare a mani basse in questo genere così di successo.
Ci troviamo infatti in un periodo di crescita di questa tipologia seriale. Il fantasy dopo il grande successo cinematografico del Signore degli Anelli ha sperimentato moltissimi successi rimanendo però sempre sulle poltrone del grande schermo. Tutto questo finché, grazie a quel capolavoro che è Game of Thrones, questo magico mondo è dilagato anche nel mondo delle serie tv. Sintomo di questo successo è che proprio Matt Groening abbia scelto per il suo ultimo prodotto televisivo – Disicanto – un'ambientazione che di fantasy ha praticamente tutto. Nell'attesa che Amazon Prime lanci una nuova opera su Tolkien e che Netflix sputi fuori The Witcher godiamoci Il principe dei draghi. Questa serie animata è in grado di stagliarsi come un grande classico, capace di incarnare tutti gli elementi tipici del genere senza cadere nello scontato. Ma soprattutto in grado di proporre elementi davvero innovativi.
Amanti del fantasy quindi unitevi e non esitate: Il principe dei draghi aspetta avventurieri!