Ralph Cifaretto è uno dei personaggi più amati, odiati e discusso del primo superbo show Hbo. Un soggetto in grado di ridefinire gli standard qualitativi e adrenalinici del dramma pluripremiato sugli italoamericani del New Jersey.
I Soprano rievocano la magia dei grandi attori e del grande cinema, I Soprano raccontano le ingombranti tradizioni e il malaffare dello stivale italico. I Soprano rientrano di diritto nella categoria "Serie Inarrivabili", qualcosa che valica il concetto lato e talvolta abusato di "capolavoro".
I Soprano hanno riscritto i canoni moderni della serialità, prima dell'avvento di Sons of Anarchy e BReaking BAd nell'anno aureo 2008, I Soprano (1999-2007) viaggiavano in un primato del genere pressapoco solitario, magari con il beneplacito di un altro capolavoro come The Shield.
La critica è stata unanime, idem dicasi del giudizio del plebiscito. Dopo The Sopranos, c'era il vuoto ed i risultati bolscevichi sono pronti a testimoniare tutto ciò: più di ottanta prestigiosi premi ufficiali vinti e oltre duecento nomination.
Questa sublime Serie-Tv ci ha presentato un boss stressato da famiglia e affiliati, un peccaminoso contabile come Silvio, una madre ossessionata e turbata come Livia, uno zio strampalato e autarchico, un senatore della vecchia scuola come Paulie, uno schiavo dell'eroina come Chris, un soggetto delirante come Ralph.
I caratteri e gli interpreti di The Sopranos, hanno sempre marcato la differenza e forse le prestazioni recitative, superano anche la stessa brillante trama del dramma in questione.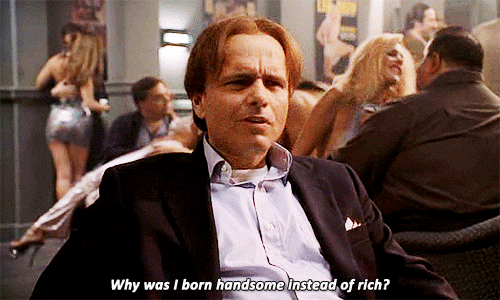 " Perchè sono nato bello anzichè ricco ?! "
Questo articolo è incentrato proprio su quest'ultimo magnetico, sarcastico, provocatore, iperattivo e scorretto soggetto.
La prestazione dell'attore americano di origini italiane, non passa inosservata. Joe Pantoliano riceve un Emmy nel 2003 per questo difficile e profondo ruolo. Dopo la pellicola Memento di Christopher Nolan del 2000, quest'attore conoscerà soltanto il vocabolo 'successo' e l'Emmy ottenuto grazie al ruolo ne I Soprano consolida il suo talento sconfinato.
La cosca DiMeo, sta per riabbracciare Ralph Cifaretto, rientrato dalla libidinosa Miami. Recidivo, disinibito, vizioso, sarcastico, è lui la vera e propria mina vagante del cult The Sopranos. Ralph è un altro dei tornado distruttivi che sta per abbattersi sulla Soprano's family.
Mr Cifaretto appare per la prima volta nell'episodio 3×02, Addio Donna Livia.
L'uomo, tanto ambizioso quanto poco incline alla gerarchia, inaugura la fase di massimo splendore dello show.
Dall'immedesimazione ed emulazione di Massimo Decimo Meridio del film il Gladiatore, passando per la relazione singolare e provocatoria con Janice Soprano (sorella del boss Tony), giungendo al culmine del delirio con il raptus omicida esploso sul corpo di Tracee, spogliarellista ed amante di Ralph.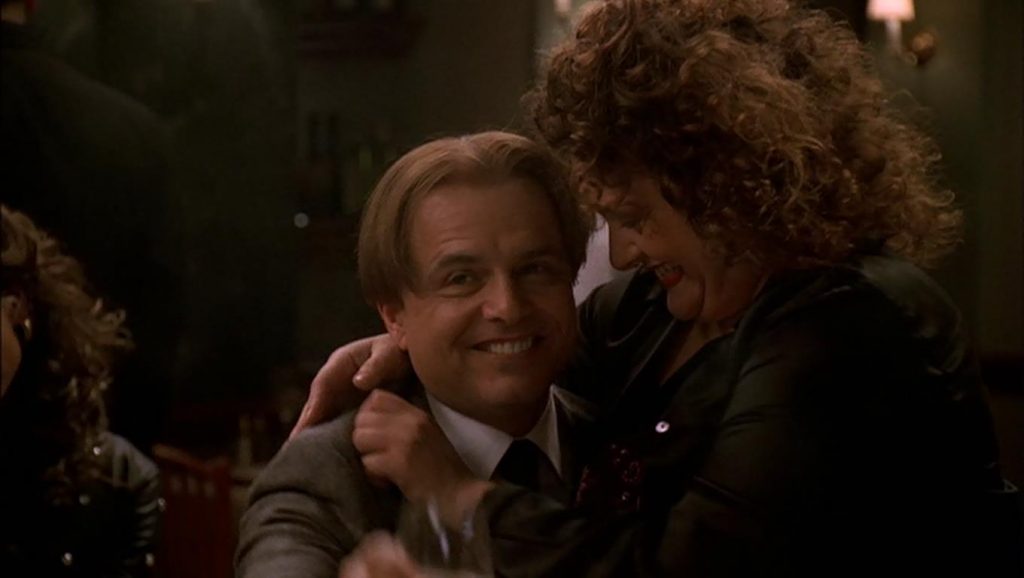 Con Ralph si passa dalla spontanea risata scaturita da una semplice battuta, alla folle e sfrenata violenza, senza alcun lasso temporale a frapporsi. Pensiero e azione si confondono nell'immediatezza di un raptus, di una battuta scorretta e di un tradimento.
Emblematico è il fulmine a ciel sereno, che vede mr. Cifaretto protagonista. La malcapitata ed extralarge moglie di Johnny Sac, è al centro di una battuta scorretta incentrata proprio sulle sue fattezze. Ralph deride la rotonda donna e suo marito Johnny Sac va su tutte le furie: incidente diplomatico tra la mala.
Le teorie apologetiche del clan DiMeo contro l'accusa del clan Lupertazzi. Basta una battuta per reclamare l' onore calpestato, il desiderio di vendetta e il sangue.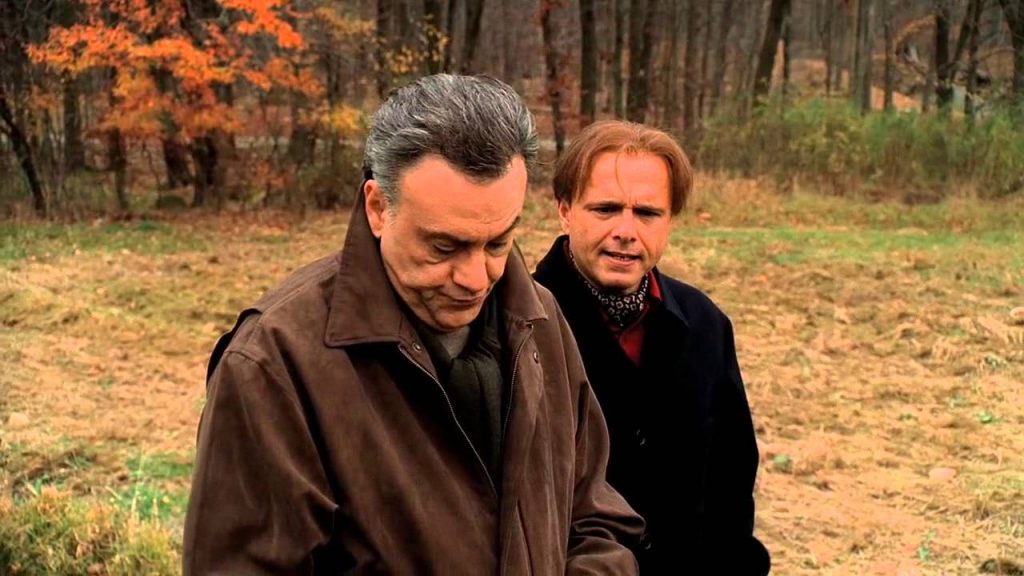 Il buon Tony riesce a tutelare Ralph. Ma la classica goccia che fa traboccare il vaso è più vicina di quanto si creda. Mr. Cifaretto pianifica l'uccisione del suo stesso cavallo da corsa per intascarne l'assicurazione. Tony aveva conosciuto ed accarezzato quell'animale così elegante ed amorevole, il boss dalla dipartita dei cigni si innamora di ogni essere animale, rivivendo una sorta di amore incondizionato che non ha mai pienamente ricevuto da mamma Livia e zio Corrado.
La purezza di un amore naturale verso l'innocenza
Ralph non muore per i suoi eccessi, Ralph non muore per la sua cieca follia, Ralph non muore per l'incidente diplomatico della mala newyorkese. Ralph Cifaretto muore per aver incontrato un gorilla furioso come Tony che aveva empatizzato con quel bel cavallo da corsa.
L'arco temporale dell'inimitabile Ralph Cifaretto dura 21 episodi, pressapoco due stagioni, tutto si chiude con lo scontro ferino nella sua cucina che vede il gorilla Tony Soprano imporsi. Seppur durato sole due stagioni questo soggetto è riuscito ad ergersi tra i personaggi unici ed eterni della nostra cara e amata serialità.
Non poteva essere altrimenti