9) Game of Thrones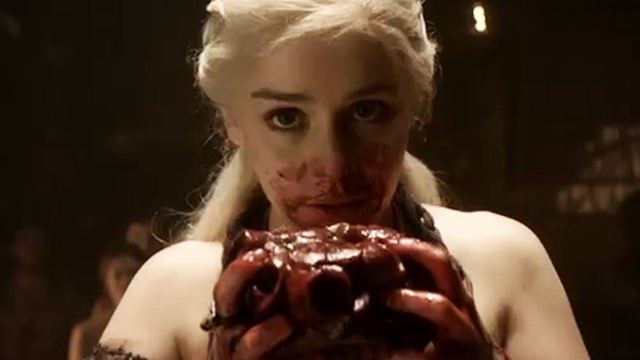 Sesso, violenza, incesti e chi più ne ha più ne metta. Non sorprende che Game of Thrones sia uno dei capisaldi di questa rassegna. Inutile iniziare con l'elenco dei paesi mediorientali che ne bloccano la visione. Più interessante è invece soffermarsi su due situazioni limite. La prima riguarda l'esercito turco.
A quanto pare la visione di Game of Thrones non fa proprio bene ai cadetti per "la pornografia, le violenze, gli abusi e l'individualismo". Per questo "motivo" la serie è stata vietata e gli ufficiali che ne hanno permesso la visione sbattuti fuori dall'esercito. Non si scherza con la Turchia! Il secondo caso è quello dell'India che ha provveduto alla creazione di una versione depurata di tutte le componenti più scabrose. Ve la immaginate? E invece a quanto pare non è poi così male, almeno stando alla critica.
Concludiamo con una piccola curiosità che riguarda i libri. Sapevate che sono stati vietati in alcune prigioni statunitensi? La motivazione è addirittura assurda. "Contengono mappe". Sì, mappe di Westeros. Insomma, la vediamo dura fuggire in una terra fittizia.
A meno che quel genio di Michael Scofield non vi abbia nascosto le planimetrie della prigione. Chissà!