Da quando la grande N, ha pubblivato il primo trailer del remake de I Cavalieri dello Zodiaco, Saint Seiya: Knights of the Zodiac, è esploso un vero putiferio. Una delle cause? La sessualità di uno dei componenti, Andromeda.
In questo nuovo anime Shun, a noi noto come Andromeda, non sarà più un uomo. E questa cosa, sotto molti punti di vista, ha fatto infuriare i fan più accaniti dell'anime e del manga originali.
A dare un'esaustiva spiegazione a questa decisione bizzarra, ci ha pensato lo stesso produttore della serie Eugene Son. In un lungo messaggio tramite Twitter, cercano di chiarire tutta la faccenda e magari mettere un punto al mare di polemiche.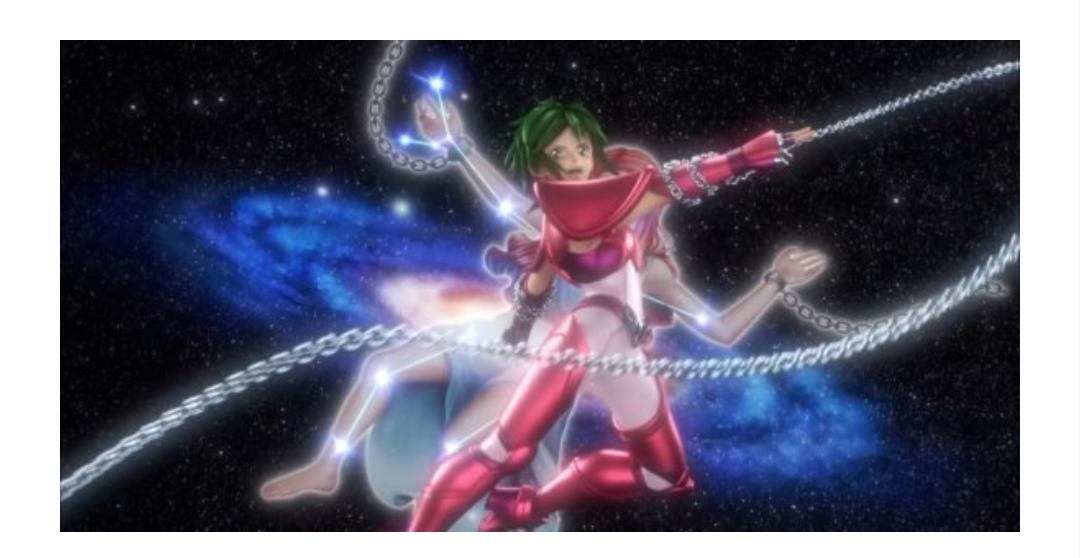 Ne leggiamo gran parte del contenuto, estratto da un post inerente a I Cavalieri dello Zodiaco ancora più lungo.
Ecco le dichiarazioni di Eugene Son:
La grande questione del "perché cambiare Andromeda?" è dipesa da me. Quando abbiamo iniziato a sviluppare questa serie aggiornata, volevamo cambiare molto poco. Il soggetto di base di Saint Seiya (n.d.r. il nome originale de I Cavalieri dello Zodiaco), che lo ha reso molto amato, è ancora forte. E molto di tutto quello ancora funziona dopo trent'anni. L'unica cosa che mi preoccupava era che tutti i Bronze Saint con Pegasus sono degli uomini. Ora, la serie aveva dei personaggi femminili forti, e questo si riflette nel gran numero di donne che sono appassionate del manga e della serie. Ma trent'anni fa era normale vedere un gruppo di ragazzi che combattevano per salvare il mondo senza ragazze intorno. Era la prassi. Oggi il mondo è cambiato. La normalità è vedere ragazzi e le ragazze che lavorano fianco a fianco. Ci siamo abituati a vederlo. Giusto o sbagliato, il pubblico può vedere un gruppo di soli uomini come un nostro tentativo di promuovere un'affermazione su qualcosa. E forse trent'anni fa vedere delle donne che tirano calci e pugni l'una all'altra non era qualcosa di ipotizzabile. Ma oggi non è lo stesso. Ci sono molti personaggi femminili nel manga e nell'anime. Dovevamo prendere dei personaggi esistenti come Sienna (Saori) o Shunrei o Miho, dare loro dei poteri e farle diventare le nostre April O'Neil? Oppure dovevamo creare un nuovo personaggio femminile e farlo entrare nel team? Forse… ma non volevo creare un nuovo personaggio femminile che sarebbe apparso come l'ovvia aggiunta… Quindi abbiamo discusso di Andromeda. Tutti erano d'accordo sul fatto che fosse un personaggio eccezionale. Quindi abbiamo pensato di cambiare l'originale Shun di Andromeda nella nostra interpretazione, dando vita a Shaun. Più lo sviluppavamo, più ne vedevamo il potenziale. Un grande personaggio con un grande look. Il concetto alla base di Andromeda non cambierà. Usa le catene per difendere se stessa e i suoi amici, una cosa che ha imparato dal suo protettivo fratello, che le ha insegnato a combattere. I fan più accaniti della serie sanno cosa succede ad Andromeda nel proseguimento della storia. Come apparirebbe tutto ciò se Andromeda fosse una donna? Ho pensato che sarebbe stato interessante da affrontare. Ma anche se so che è controverso, non lo vedo come un cambiamento del personaggio. Lo Shun originale è ancora un grande personaggio, ma questa è una diversa interpretazione. Se pensate che sia strano e non vi piace, lo capisco. Anche alla Toei sono stati in molti a chiedermi: "ma sei sicuro di questa cosa?". Molti fan accaniti del personaggio lo amano molto. Ma spero che lo vorrete guardare lo stesso quando la serie sarà disponibile e farvi un'idea. So che molti di voi già lo odiano. Lo capisco e apprezzo la vostra passione per Seiya. Ma questo è ciò che farò. In ogni caso, questo è ciò a cui ho pensato quando l'ho suggerito. Questo è il motivo per cui l'ho fatto. E penso che la nuova serie sarà molto divertente quando potremo parlare del cambiamento di Andromeda. Spero che vedrete la serie quando arriverà su Netflix nel 2019. Ma ripeto, se non siete interessati, lo capisco completamente.
Che dire, la spiegazione è più che chiara, anche se le obiezioni non verranno frenate del tutto. Forse avrebbe potuto evitare la retorica finale del "se non vi piace non guardatela"? Probabilmente sì, non fosse altro per non compromettere ancora di più la riuscita di questo remake che sembra essere partito davvero col piede sbagliato.