8 MA, ADESSO, LI DOVREMMO CHIAMARE K4?
No, perché questo è un problema fondamentale.
Una delle nostre poche certezze di How to Get Away with Murder erano i K5. E adesso? Dobbiamo chiamarli K4? Sicuramente K5 fa molta più scena ed ha molto più charme, ma a mali estremi…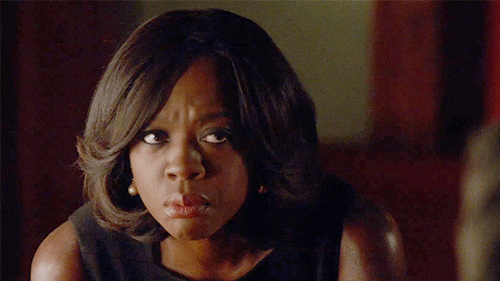 9 NO, SERIAMENTE, IL PADRE DI LAUREL?!
Tutto questo assurdo disastro, tra avvocati, polizia, prigioni e Bonnie che viene costantemente bastonata… e il (possibile) colpevole è il padre di Laurel. La stessa Laurel che stava per uccidere il figlio dei Mahoney perché accecata dalla rabbia e dall'amore perduto. Una drammatica ironia, come la chiamerebbe Lemony Snicket.
Praticamente l'assassino è un uomo che abbiamo intravisto in una puntata della seconda stagione, in una comparsa di 5 minuti. Non sappiamo assolutamente nulla di lui e, in generale, ora sappiamo meno di quanto sapevamo ad inizio stagione.