A volte recitare in una serie tv può avere delle controindicazioni. Anche se sei un attore amato come Josh Radnor di How I Met Your Mother. Non si tratta solo di non piacere ai fan o alla critica, ma possono verificarsi ripercussioni sulla vita di tutti i giorni, a volte anche a causa di un ruolo controverso.
Dai social alla vita privata, le complicazioni legate al proprio ruolo investono ogni aspetto della vita. Andiamo a scoprire dieci attori che hanno avuto problemi, anche seri, nella vita reale, a causa del ruolo che interpretavano.
1) Justin Prentice (13 Reasons Why)
Non iniziamo da How I Met Your Mother, ma da uno dei teen drama che hanno fatto più parlare di sé. L'attore di 13 Reasons Why, dichiaratamente femminista, si è ritrovato al centro di una bufera social proprio per il suo ruolo nella serie. Interpretare uno stupratore senza scrupoli, il "cattivo" della serie, è abbastanza per costringere una persona reale a chiudere i propri account sui social network? Lui l'ha presa con filosofia, sostenendo che se tutti lo odiano, vuol dire che ha fatto bene il suo lavoro. Ma non per tutti è così.
2) Josh Radnor (How I Met Your Mother)
Per il caro Ted Mosby di How I Met Your Mother è un'altra storia. Nel suo caso il problema non è l'odio dei fan, ma il troppo amore. Josh Radnor ha dichiarato in un'intervista di non riuscire più a scrollarsi di dosso il suo ruolo nella serie che l'ha reso celebre, How I Met Your Mother. Celebre sì, ma solo come Ted Mosby. Ruolo che lo imprigiona e da cui cerca di liberarsi inutilmente da anni. E che gli rende pressoché impossibile fare altro nella vita, pur avendone le capacità. Josh non è l'unico: ma il detto mal comune mezzo gaudio suona piuttosto triste e malinconico, nel suo caso.
3) Fabio De Caro (Gomorra)
Anche Fabio De Caro, interprete di Malammore in Gomorra, è stato vittima di bullismo sui social. L'attore, per sua fortuna, ha le spalle larghe e non si è lasciato travolgere dalle ondate di insulti dei fan. Si è però detto dispiaciuto del fatto che alcuni spettatori non riescano a distinguere l'attore dal personaggio, e si lascino andare alle emozioni in modo così volgare. Soprattutto se, come ha lasciato intendere l'attore, gli insulti sono estesi anche alla sua famiglia.
4) David Duchovny (Californication)
Nel caso di David Duchovny potremmo dire che la vita imita l'arte. Il ruolo che l'ha reso celebre tra il pubblico seriale, quello dello scrittore alcolizzato e sessuomane Hank Moody in Californication, ha decisamente influenzato la sua vita. L'attore si è infatti sottoposto a numerosi ricoveri per guarire dalla dipendenza dal sesso. Non sappiamo quanto interpretare Hank abbia effettivamente danneggiato la sua situazione, ma di sicuro calarsi nei panni dell'eccentrico scrittore non ha aiutato.
5) Josh Mc Dermitt (The Walking Dead)
Eugene è in assoluto il personaggio più odiato di tutta The Walking Dead. E fin qui pochi avranno da ridire. Ma arrivare al punto di far chiudere a un attore i propri profili social per gli insulti ricevuti, non è tollerabile. Il povero Josh è dovuto ricorrere a maniere drastiche per risolvere il problema delle ondate di odio che avevano invaso la sua bacheca. Alcune persone gli avevano addirittura augurato di morire. È così difficile capire che l'attore non è il personaggio, e limitarsi, almeno, a insultare quest'ultimo?
6) Elizabeth Moss (The Handmaid's Tale, Mad Men)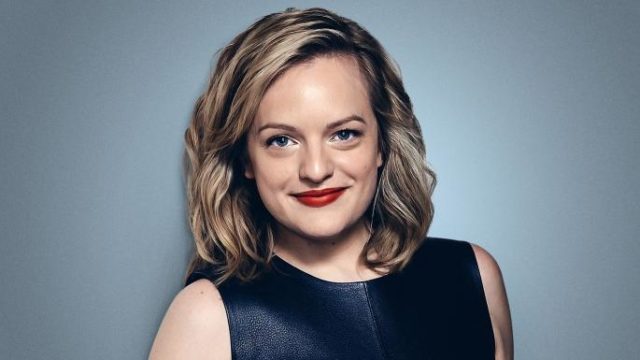 Elizabeth Moss è una donna molto particolare. Tanto brava come attrice, quanto insondabile in alcuni comportamenti. Interprete di June in The Handmaid's Tale, per questo ruolo ha ricevuto numerosi premi. Ma un'infinità di critiche le sono piovute addosso per il suo ruolo in Scientology, di cui è membro attivissimo. La stessa Elizabeth si è spesso posta in aperta polemica con chi criticava (dati alla mano) la politica dell'organizzazione. Diciamo che interpretare una donna come June e aderire a una setta religiosa non è il massimo della coerenza, ma se volete approfondire potete farlo qui.
7) Iwan Rheon (Misfits, Game of Thrones)
Il povero Iwan Rheon sembra condannato a interpretare sempre il ruolo del cattivo: da Ramsay Bolton fino al male per eccellenza, Adolf Hitler. A lui evidentemente piace, ed è anche autoironico, al punto da aver girato e cantato un video musicale in cui spiega che non è lui ad essere cattivo, è solo che lo dipingono così. Ma figurare in qualsiasi classifica come uno dei personaggi più odiati in assoluto del panorama seriale può essere una gabbia, tanto quanto essere amati come Josh Radnor.
8) Ray Wise (Twin Peaks)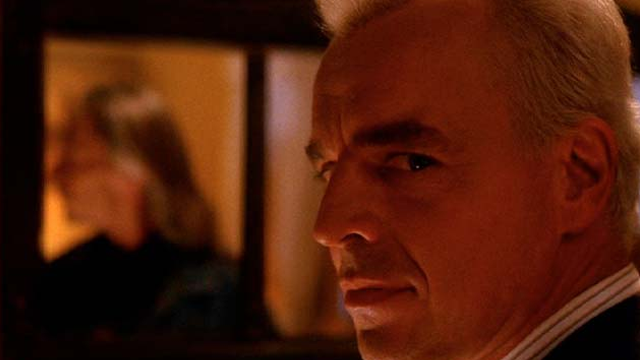 Non tutti lo sanno, ma quando Ray Wise scoprì che Leland Palmer, il personaggio che interpretava in Twin Peaks, era in realtà lo stupratore e l'assassino della sua stessa figlia Laura, era appena diventato papà. E lui stesso ricorda quell'esperienza con angoscia, dicendo che è stato davvero difficile interpretare un ruolo del genere essendo lui stesso genitore. Ma almeno ci ha regalato una delle più grandi interpretazioni del piccolo schermo. E siamo sicuri che è stato anche un ottimo padre.
9) Ruby Rose (Orange Is The New Black, Batwoman)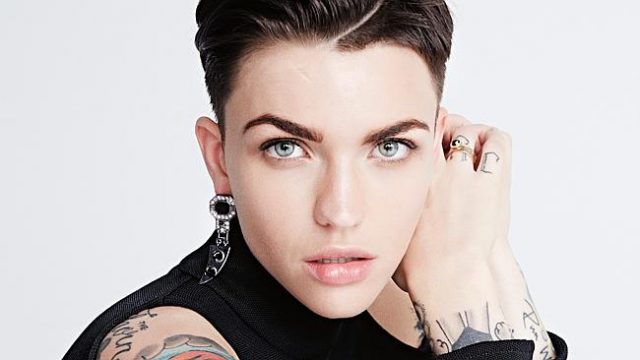 La bellissima attrice, comparsa in Orange Is The New Black, ci ha fatto definitivamente innamorare con l'annuncio che avrebbe interpretato l'eroina Batwoman. Non la pensano così però molti altri fan del fumetto, che hanno inondato i social di insulti e di osservazioni omofobe sull'attrice, dichiaratamente omosessuale. Ruby Rose è stata costretta a chiudere i propri account, ma non è nuova alle minacce: fin da piccola è stata presa di mira per la sua sessualità e il suo aspetto androgino.
10) Jack Gleeson (Game of Thrones)
Il bambino salvato da Batman è diventato grande, e si è fatto applaudire in tutto il mondo per la sua straordinaria interpretazione di Joffrey Baratheon in Game of Thrones. Purtroppo, all'ammirazione si è aggiunto anche molto odio. Lo stesso George Martin ha recapitato al giovane attore una lettera in cui si complimentava per essere riuscito a farsi odiare con un'interpretazione così ottima. Forse era troppo per il giovane attore, che ha dichiarato di non voler più recitare e di volersi dedicare agli studi. Un peccato, il mondo del cinema perde un grande interprete per la stupidità di pochi.