Quante volte le serie tv si sono allargate nello spazio e nel tempo tramite la tecnica del flashback? Troppe, eppure in alcuni casi, questi episodi particolari diventano tra i migliori mai visti. Andare a scovare nel passato di uno o più personaggi è sempre molto interessante, oltre a essere un espediente utile alla buona riuscita di una trama. Questi flashback ci fanno emozionare ogni volta, tutti per motivi diversi. Anche una comedy come How I Met Your Mother, che vive di flashback, ha saputo regalarci dei momenti davvero emozionanti accaduti nel passato.
Ecco perchè abbiamo deciso di stilare la classifica dei 10 flashback più emozionanti nella storia delle Serie Tv
10) The Big Bang Theory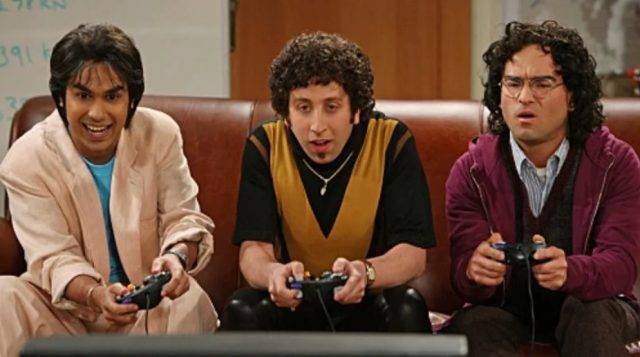 I fan di The Big Bang Theory hanno sempre faticato a inquadrare completamente il personaggio di Sheldon. Il modo in cui trattava Leonard non sempre ci piaceva, soprattutto perché il fisico sperimentale raramente si è opposto categoricamente alle continue imposizioni da parte del coinquilino. In realtà però, come abbiamo poi avuto occasione di appurare nell'ultimissimo episodio della serie, Sheldon ha sempre tenuto agli amici, a modo suo. Era parso chiaro anche nel flashback che ha raccontato come i due si siano conosciuti, nell'episodio Nel covo del nemico, quando l'ascensore ha smesso di funzionare per colpa di un esperimento mal riuscito e il Dr. Cooper ha salvato la situazione.
9) How I Met Your Mother
How I Met Your Mother è di per sé un flashback unico ma ciò non ha impedito agli sceneggiatori di realizzare diverse puntate ambientate nel passato dei protagonisti. Una di quelle più belle appartiene alla seconda stagione della serie e si tratta di Arrivederci, Fiero. Marshall è costretto a dire addio alla sua prima macchina, che nasconde tra i sedili molti ricordi della sua gioventù. Grazie all'espediente del flashback, siamo riusciti a scoprire alcuni dei momenti più divertenti e significativi della vita del più giovane degli Eriksen, incluso il momento in cui lui e Ted sono diventati migliori amici. Abbracciati nella Fiero senza benzina, bloccata nella neve, sulle note di "I'm Gonna Be (500 Miles)".
8) Lost
Gli episodi che permettono al pubblico di scoprire di più e di approfondire le conoscenze di un personaggio sono sempre i migliori. La tecnica del flashback spesso serve proprio a questo scopo e anche Lost ha adottato tale stratagemma. Subito con il quarto episodio della prima stagione (La caccia) entriamo nei meandri di quella che era la vita travagliata di John Locke. Tutti gli avvenimenti spiacevoli del suo passato, riguardanti la sua disabilità, hanno certamente aiutato a mettere tutto in prospettiva. Vederlo muovere le dita dei piedi è stato magico.
7) Dr. House
Uno degli episodi della prima stagione di Dr. House ha avuto il compito di raccontare Il caso House, quello che riguarda proprio il protagonista. I flashback che mostrano le condizioni critiche della sua gamba non hanno fatto altro che avvicinarci di più al personaggio, facendoci conoscere un altro lato di lui. Non solo, la struttura che ha mostrato tre momenti diversi nel tempo è stata davvero degna di nota e ha permesso a questo episodio di occupare il settimo posto di questa lista.
6) Friends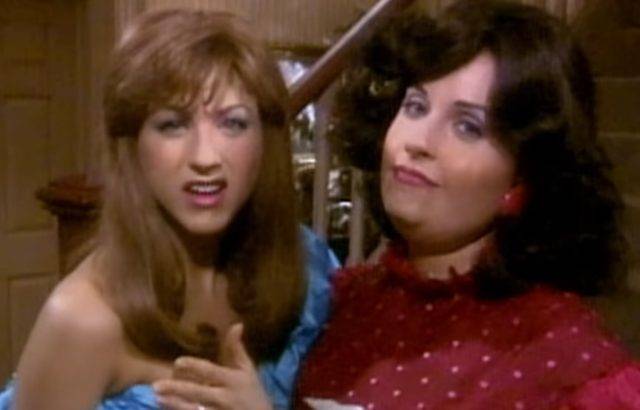 Quando si parla di flashback non si può non pensare a Friends (qui tutte le informazioni circa l'evento organizzato per il venticinquesimo anniversario della serie). Sono state molte le puntate in cui il gruppo ha ricordato momenti del passato, eppure c'è una puntata in particolare che ci ha fatto sciogliere per la dolcezza dimostrata da Ross. Parlo proprio di Come due aragoste, quella del ballo della scuola di Rachel e Monica. In un tempo in cui Rachel non aveva ancora il naso rifatto, Ross era già innamorato di lei e avrebbe fatto di tutto per conquistarla. Era pure disposto a farle da cavaliere dopo che il ragazzo con cui sarebbe dovuta uscire sembrava averle dato buca. Il povero Ross del passato aveva finito con il restare a casa ma quello del presente ha potuto godere dei benefici dopo il suo gesto. Così ebbe inizio la storia di Ross e Rachel.
5) Heroes
Passiamo da una serie degli anni 90 a una degli anni 2000. Anche Heroes ha dimostrato di essere in grado di portare alla luce sfaccettature di un personaggio tramite un flashback. La figura enigmatica del signor Bennet è finalmente stata decifrata tramite il diciassettesimo episodio della prima stagione di Heroes (L'uomo dell'impresa). Sempre coerentemente con la trama della puntata, i flashback hanno avuto il compito di approfondire i rapporti tra i personaggi, ma anche la vera indole di un uomo all'apparenza concentrato sul lavoro, che farebbe di tutto per proteggere la sua famiglia.
4) Supernatural
Potevamo non citare questo episodio? Certo che no. I fratelli Winchester sono da sempre una garanzia e anche in A very Supernatural Christmas, ci hanno fatto sognare. In questo caso i due hanno dimostrato di tenere l'un l'altro anche nel periodo natalizio. La festività fa sempre ripensare alla famiglia, un flashback ha mostrato infatti il passato dei due, quando ancora Sam non era la corrente della vera esistenza dei mostri. Dean ha sempre fatto di tutto per proteggere suo fratello e Sam non l'ha di certo dimenticato, quale miglior ringraziamento se non regalargli il Natale che ha sempre desiderato?
3) Will e Grace
Che Will e Grace sia una capolavoro non si discute (anche se il politicamente corretto l'ha un po' ammazzata) e ogni episodio ne è testimone. La serie riesce ad affrontare temi importanti, divertendo lo spettatore allo stesso tempo. L'episodio flashback (Anni '80, prima e seconda parte), che racconta quanto è accaduto in occasione del giorno del ringraziamento del 1985, è stato uno dei migliori dell'intera serie. In questa puntata abbiamo scoperto come Will sia riuscito a confessare di essere gay, dopo aver accidentalmente chiesto a Grace di sposarla. Memorabile.
2) Dexter
Il complesso personaggio di Dexter è frutto di traumi ed eventi del suo passato che lo hanno reso quello che conosciamo. Il pubblico ha potuto osservare come i diversi livelli della sua infanzia e la sua adolescenza abbiano condizionato il suo presente. I flashback sono quindi fondamentali per capire come tutto sia iniziato. Nella decima puntata della prima stagione, Bagno di sangue, vediamo per la prima volta come quanto accadutogli in passato abbia avuto delle conseguenze sul suo comportamento. Di certo l'immagine del piccolo Dexter, completamente coperto di sangue, non la dimenticheremo tanto facilmente.
1) Le regole del delitto perfetto
Ma veniamo ora al flashback più emozionante di tutti. Quello che ci ha fatto perdere litri e litri di lacrime e che rimarrà per sempre nella nostra memoria. Sicuramente i fan della serie sapranno di cosa si sta parlando. Con tutto quello che è successo in La mia bambina è tornata a casa, i momenti di tensione non sono mancati e il continuo mescolarsi di presente e passato non ha di certo aiutato. Il culmine però è stato vedere Annalise tenere in braccio il suo bambino morto.
Ed ecco che ritornano le lacrime.