Remy Danton è un vincente, nella vita come in House of Cards. Lo è quando è sé stesso, lo è soprattutto quando impersona l'alter-ego che utilizza fuori dalla Casa Bianca, Mahershala Ali.
Scherzi a parte, e non a caso, il weekend scorso si è anche aggiudicato il Premio Oscar come Migliore Attore non Protagonista per la sua interpretazione in Moonlight (ne abbiamo parlato anche qui).
E senza che chiamassero prima qualcun altro al suo posto!
Nel film, il buon Mahershala è Juan, un tipo tecnicamente poco raccomandabile (per campare vende sogni, non solide realtà, sotto forma di sostanze stupefacenti) che però aiuta con cuore sincero il protagonista nel proprio processo di crescita.
Una figura diametralmente opposta rispetto al freddo, calcolatore e quasi sempre ambiguo Remy Danton che siamo abituati a vedere.
E che sia un vincente, l'ho già detto?
Una cosa che sicuramente non mi stancherò mai di ripetere è cosa secondo me significhi la parola "vincente".
Vincente non è colui che riesce bene in tutto quello che fa, anche perché è umanamente impossibile, quanto la persona che, anche nei momenti più bui o nelle situazioni Lose-Lose (per dirla col Marketing) riesce sempre a trovare lo spunto positivo per ripartire, un insegnamento, una morale, in fin dei conti una nuova posizione di vantaggio.
PERCHÈ REMY DANTON HA VINTO
Ha vinto perché ha sempre scelto il cavallo giusto da cavalcare, e cosa non da poco ha sempre intuito in tempo quando era il momento di scendere dalla sella e montare su un destriero più fresco.
Ha vinto perché in questo modo ha potuto intrecciare relazioni con chiunque contasse qualcosa nella Capitale, sia nel pubblico che nel privato.
L'abbiamo visto destreggiarsi alla grande nei salotti che contano, come lobbysta per la Glendon Hill e la SanCorp. Sempre con eleganza e discrezione, ma sapendo mostrare i muscoli al bisogno, anche – e soprattutto – con Mr. Frank.
Ho sempre apprezzato Remy Danton, fin dalla prima stagione, proprio per questo motivo. È l'unico che ha sempre trattato con Underwood da pari, senza essere attratto dal carisma del leader e senza avere timore della spietatezza.
Ha guardato nelle fauci spalancate del leone e gli ha riso nella gola.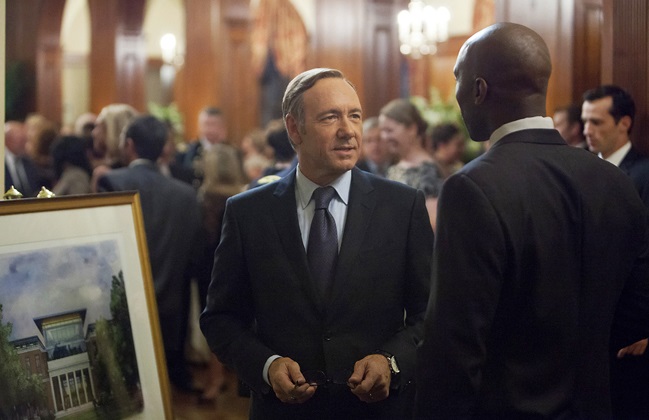 Questo non ha precluso ai due di collaborare, ma le loro strade hanno sempre dato l'idea di essere state costruite per intrecciarsi, non per scorrere parallele.
Troppo bisognoso di autonomia il primo, troppo maniaco del controllo il secondo.
Ha vinto perché è sempre potuto rimanere indipendente. Sapendo quanto la sua conoscenza fosse preziosa per i propri datori di lavoro, e scoprendo di conseguenza tante cose su questi ultimi. Otto anni come addetto all'ufficio stampa dell'ancora non Presidente degli Stati Uniti sono decisamente serviti a comprendere quanto sia importante conoscere qualche segreto, per rimanere a galla nella politica di Washington D.C.
LA SCELTA GIUSTA AL MOMENTO GIUSTO
Soprattutto, Remy Danton ha vinto perché ha capito quando è arrivata l'ora di chiamarsi fuori dal gioco. Lo ha fatto semplicemente riuscendo a dare la giusta priorità alle cose. Non che non fosse avido, non si arriva nella sua posizione senza la giusta sete di denaro, ma ha trovato una valida motivazione per uscire di scena solo grazie a Jackie Sharp.
La relazione tra i due è classificabile solo alla voce chimica. Hanno provato in tutti i modi (lei più di lui, ad onor del vero) a mettere una pietra sopra e diversi chilometri di distanza tra loro, ma non ci sono riusciti.
Perché negando i sentimenti reciproci hanno cercato di seppellire il fiuto del vincente, quello che fa suggerire al cervello qual è l'occasione giusta. Anche per essere felici.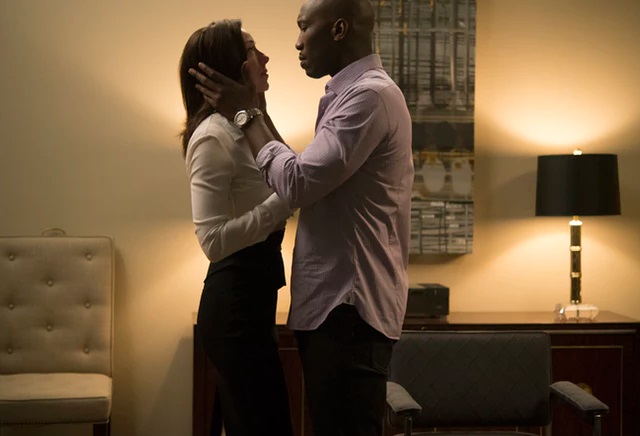 A un certo punto di House of Cards, Frank Underwood regala a Remy Danton un orologio, con incisa una famosa citazione di un discreto fumatore di sigari, incidentalmente vincitore di Guerre Mondiali. Un altro vincente, insomma.
Winston Churchill diceva:
To improve is to change. To perfect is to change often
Remy Danton ha cambiato spesso, senza cambiare mai. Forse ciò non ha fatto di lui uno perfetto, però l'ha reso un vincente.