# #
House of Cards è, da qualche anno ormai, un appuntamento fisso della primavera di Sky Atlantic, pronto a ricordarci quanto possa essere bravo e diabolico Kevin Spacey nel ruolo del Presidente Frank Underwood. Certamente, la serie politica per eccellenza si è evoluta negli anni (per alcuni in peggio) tanto da portare nell'ultima stagione andata in onda, la quarta, Frank Underwood alle elezioni del 2016 (a cui noi abbiamo, ahi noi, già assistito) come candidato democratico e con la moglie Claire sua candidata vicepresidente.
# #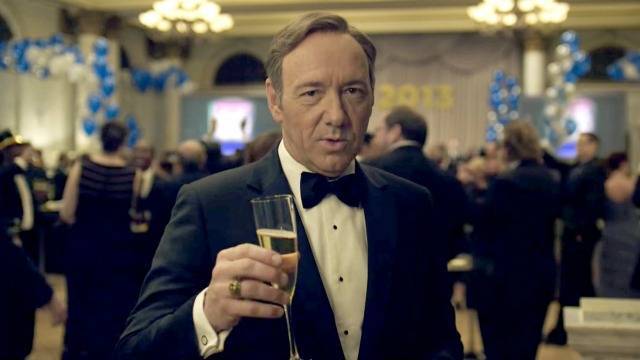 Cerchiamo di ricapitolare per poi capire quali possono essere gli sviluppi a cui andremo incontro. Come ricorderete, la quarta stagione si era aperta all'insegna dello scontro fra marito e moglie, conclusosi inaspettatamente (ma non troppo) con la loro riconciliazione; anzi, dal suddetto scontro, i coniugi Underwood ne sono usciti ancora più forti, aprendo strade difficilmente immaginabili nella vita reale soprattutto in riferimento al terrorismo. Al tempo stesso, gli scheletri nell'armadio di Frank iniziano a venire fuori, visto che per tutta la stagione il giornalista Hammerschimdt riesce a trovare alcune prove per scrivere un articolo d'inchiesta sulla corruzione che negli anni ha permesso agli Underwood di scalare posizioni gerarchiche alla Casa Bianca (soprattutto la questione analizzata nella seconda stagione, con l'eliminazione del presidente Walker, dei rapporti con la Cina e del ruolo di Tusk).
# #
A mio modo di vedere, sono proprio questi due i punti principali su cui vanno ricercate risposte nella quinta stagione; in particolare, nel primo caso, la situazione è diventata particolarmente delicata: dopo aver astutamente eliminato tutta la concorrenza delle primarie democratiche, affidandosi al voto per acclamazione alla Open Convention, i coniugi Underwood si trovano tra le mani una situazione molto scottante.
Infatti, nel pieno della campagna elettorale, il problema dell'ISIS si materializza anche in House of Cards: un rapimento fatto in grande stile mette in imbarazzo il Presidente, e questa situazione vede il rivale candidato repubblicano, Conway, trarre un grande vantaggio dal suo intervento che, reso pubblico, permette di posticipare la risoluzione del problema (o, per meglio dire, l'esecuzione dei prigionieri). Tuttavia è qui che entra in gioco il secondo punto: infatti, l'inchiesta portata avanti dal giornalista Hammershmidt rischia di mettere in ginocchio gli Underwood che, con un colpo di scena, decidono di comportarsi come farebbe un animale pericoloso stretto in un angolo.
L'ultima scena, infatti, vede Frank e Claire scegliere il terrore al posto della diplomazia, per scatenare una guerra che di fatto farà passare in secondo piano l'inchiesta su di loro.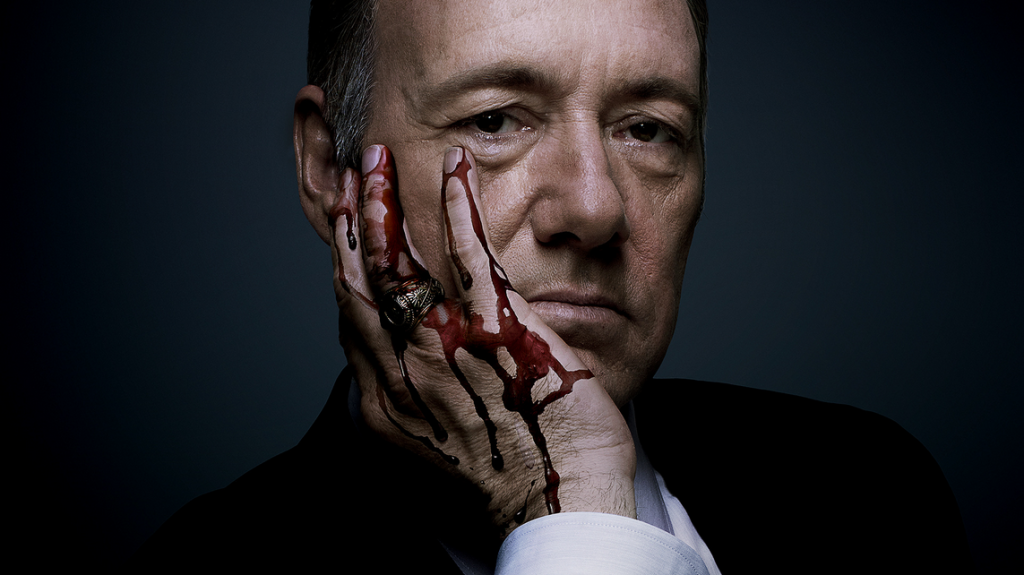 Inevitabile, dunque, pensare alle conseguenze: ci aspetta davvero una guerra aperta fra gli Stati Uniti e lo Stato Islamico? E soprattutto, questo atteggiamento folle sarà sufficiente a mascherare la clamorosa inchiesta portata da Hammershmidt? Le soluzioni sono molteplici, ma la linea della guerra sembra la più plausibile, con un conseguente allungamento della questione dell'inchiesta (che, chissà non possa portare alla scoperta delle ragioni della morte di Zoe) portato fino ad un finale di stagione che potrebbe rivelarsi davvero epico, nonchè ultimo.
Già, queste sono le voci: purtroppo la storia starebbe per concludersi, ed è allora lecito aspettarsi davvero tanto da questa quinta stagione di House of Cards.