Come ben sappiamo, in Grey's Anatomy le morti scioccanti ed improvvise non sono un mistero… anzi, il mondo Shondaland ne ha fatto un vero must. Ma se vi dicessimo che nei prossimi episodi verrà lasciato uno spazio speciale a queste morti? Si, non stiamo scherzando.
Anche se Grey's Anatomy 15 non durerà a lungo, è giunto il momento di dedicare il giusto tempo al passato e agli attori che ci hanno accompagnato per questi lunghi anni e sono andati via. Delle volte senza un vero motivo o decisamente presto.
Parliamo dell'episodio 15×06. Quest'episodio si profila letteralmente straziante. La ABC ci anticipa il "Giorno della Morte", che dovrebbe corrispondere alla nostra Commemorazione dei defunti del 2 novembre. La trama dell'episodio, parla di un "Day of the Death", cioè, "Giorno della morte", argomento che suona molto familiare ai fan della serie!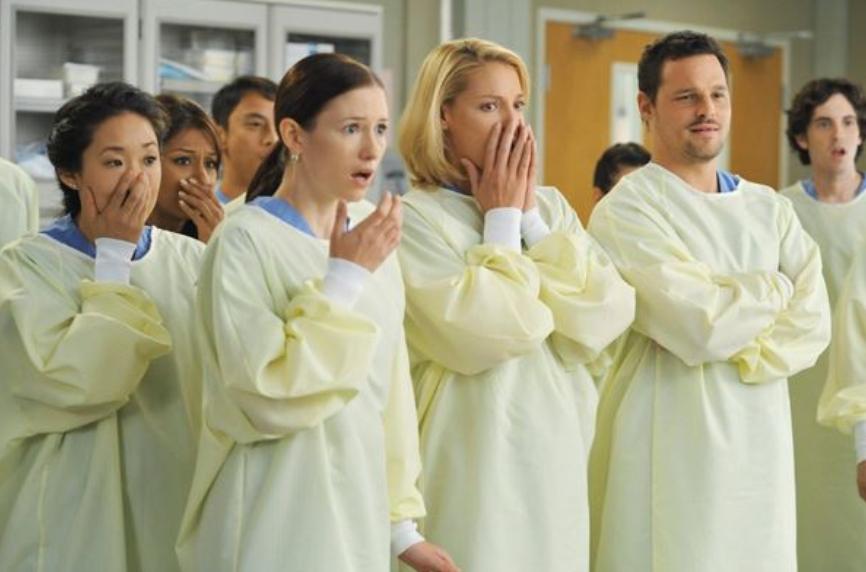 Ma chi saranno i protagonisti di questo episodio? In questi lunghi anni sono stati numerosi gli addii angoscianti. Primo tra tutti ricordiamo il povero George O'Malley, morto da eroe nella quinta stagione. La sua fine ha scosso tutti quando, per salvare una giovane donna, finì sotto un autobus. Altri personaggi che ci lasciano una grande tristezza e vuoto, sono Mark e Lexie, i quali morirono nella nona stagione. Lexie ci lasciò dopo l'incredibile incidente dell'aereo, mentre il suo amato, dopo una lenta agonia, in un letto d'ospedale, riuscendo quanto meno a dire addio ai suoi cari e ai suoi colleghi. Ultimo, ma non per importanza, e forse il più doloroso, ricordiamo l'addio a McDreamy, il nostro Derek Shepherd.

Ma i decessi infiniti di questa grandiosa serie non finiscono mica qui. Basti pensare che la povera Meredith ha dovuto affrontare un'innumerevole serie di morti dolorose, partendo della madre Ellis alla matrigna Susan, oltre alla sorella e al marito tanto amato. E come non ricordare l'addio di Danny Duquette, il fidanzato di Izzie? O quella della moglie del Capo, Webber, malata di Alzheimer? E il padre di Alex? Sì, non è facile contarle tutte.
Per i più nostalgici poi, da non dimenticare c'è anche il piccolo Doc., il cane di Meredith e Derek.
Insomma, di morti da ricordare ce ne sono anche troppi.
L'episodio 15×06 sarà diretto da Nicole Rubio, dal titolo Flowers Grow Out of My Grave, in cui rivedremo il padre della dottoressa Grey, Tatcher, personaggio che tornerà nel corso della stagione. Qui vedremo la famiglia di un paziente di Meredith che sta celebrando il Giorno dei Morti e questo porterà nella mente dei nostri dottori, una serie di ricordi.