Nel vasto panorama televisivo accadono una molteplicità di eventi di diversa natura. Sui set delle serie tv che tanto amiamo sbocciano amori, amicizie e rivalità. Ma non sono solo questi gli avvenimenti degni di nota che hanno luogo lì dove nascono i nostri show preferiti. In alcuni casi infatti i cast di amatissime serie vengono funestati da tragedie, misteri e vere e proprie maledizioni. È questo il caso di Glee ad esempio, in cui alcuni attori hanno dovuto affrontare drammi inimmaginabili e terribili vicende giudiziarie.
Oggi vi parleremo di 10 serie tv maledette. Quelle infestate da misteriosi decessi, gravi fatti di cronaca nera, dipendenze e malattie che hanno decimato troupe.
Iniziamo!
1) Luck
Un nome che è tutto un programma. La serie tv intitolata Luck (fortuna) partiva con premesse molto solide: Dustin Hoffman, Nick Nolte e David Milch, ovvero il co-creatore di NYPD – New York Police Department. Né questi nomi altisonanti né il suo titolo ben augurante hanno salvato la serie HBO dal tracollo. Dopo l'uscita del primo episodio, Luck è stata rinnovata per una seconda stagione.
Tuttavia, con metà della prima stagione già confezionata e pronta per la messa in onda, lo show è stato cancellato. La motivazione? Tre dei cavalli impiegati per le riprese sono morti inspiegabilmente sul set.
2) Glee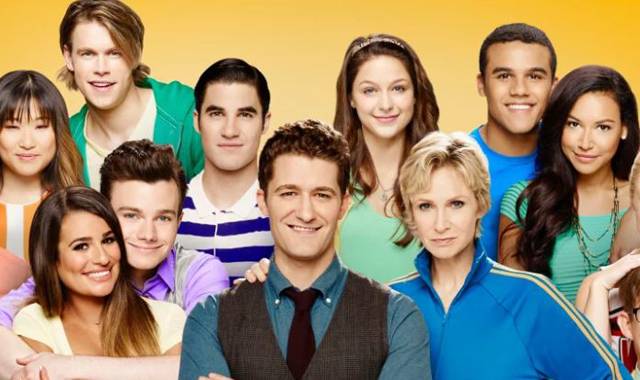 Glee è una serie tv che ha subito eventi davvero nefasti. Un mix letale di alcol ed eroina ha ucciso Cory Monteith nel 2013. L'attore che interpretava Finn Hudson aveva già ottenuto grandi traguardi nonostante la giovane età ed era comparso in diverse serie: da Kyle XY a Smallville e Supernatural. Nel 2011 ha ufficializzato il suo fidanzamento con la co-star Lea Michele, ma qualcosa poi è andato storto…
L'attore di Glee passò un mese in riabilitazione per chiudere con alcol e droga. Ma poco dopo, appena 3 mesi, Monteith fu rinvenuto morto in una stanza d'albergo a Vancouver. Ma i drammi per la serie di Ryan Murphy non sono finiti: il 30 gennaio 2018 Mark Salling si è tolto la vita dopo essersi dichiarato colpevole per il reato di possesso di materiale pedopornografico.
L'attore trentacinquenne divenuto famoso con Glee aveva già subito una pesante accusa dalla sua ex ragazza nel 2013, la quale aveva affermato di essere stata costretta dall'uomo ad avere rapporti sessuali non protetti e che in seguito lui l'aveva percossa. 
La morte ha colto anche la giovane Naya Rivera l'estate scorsa, proseguendo una tragedia per gli attori di Glee che sembra senza fine.
3) Tre nipoti e un maggiordomo
La storia della serie tv Tre nipoti e un maggiordomo (Family Affairs), come quella di Glee, è stata funestata da numerosi drammi. Anissa Jones (la piccola Buffy della serie) è morta a soli diciotto anni per un'overdose di cocaina e altre droghe dopo una festa a Oceanside, in California. Nel 1977 una sorte altrettanto tragica è toccata a colui che in quegli anni era il maggiordomo più famoso del piccolo schermo. Sebastain Cabot è morto per un attacco di cuore pochi anni dopo la fine dello show.
Infine nel 1997, a soli due mesi dalla morte di sua figlia, Brian Keith ha scelto di togliersi la vita. L'attore che nella serie interpretava lo zio Bill era da tempo malato ma non ha sopportato il dolore per la perdita della sua Daisy: anch'essa morta suicida.
4) Vita da strega
Vita da strega è considerata la serie tv maledetta per eccellenza. Molti membri del cast infatti si sono ammalati di gravi malattie contestualmente con le riprese dello show. La protagonista Elizabeth Montgomery, che nella serie interpretava Samantha, è morta all'età di 62 anni per un cancro in stato avanzato diagnosticatole solo poche settimane prima del suo decesso.
Anche Agnes Moorhead, che recitava il ruolo di Endora (la madre di Samantha), è morta per un tumore nel 1974, poco dopo il rinnovo dello show. Infine Dick York, il marito di Samantha nella serie, ha dovuto abbandonare il set per gravi problemi di salute. Considerando che le riprese dell'episodio pilota di Vita da strega sono iniziate il 22 novembre 1963 ovvero la stessa data dell'omicidio di JFK, verrebbe da pensare che la serie sia nata sotto una cattiva stella!
5) Spartacus
La serie tv si è guadagnata l'appellativo di maledetta per la tragica malattia e la seguente morte del giovane attore che interpretava Spartacus. Andy Whitfield aveva intrapreso un percorso di cura che aveva dato ottimi risultati. Poco dopo aver annunciato la sua guarigione però una fulminea ricaduta lo ha portato alla morte. 
L'intera produzione, oltre al dolore per la perdita del giovane e talentuoso attore, ha dovuto fare i conti con l'impossibilità di proseguire il racconto delle vicende così come era stato previsto. La seconda stagione è dunque un prequel rispetto alla prima. Spartacus ha perso il suo protagonista e noi tutti un sorriso che difficilmente dimenticheremo.
6) Il mio amico Arnold
Anche Il mio amico Arnold, come Glee e le altre serie tv prese in considerazione, è stata afflitta da una lunga sequela di avvenimenti tragici. Il protagonista Gary Coleman (Arnold) ha sviluppato in tenera età una grave insufficienza renale che l'ha costretto a un trapianto di reni e costanti sedute di dialisi. L'attore ha inoltre vissuto un tumultuoso rapporto con i suoi genitori, per il quale ha affrontato anni di vicende giudiziarie.
È stato denunciato più volte per violenza domestica fino al 2010: anno in cui è deceduto presso l'ospedale in cui era in cura per una caduta rivelatasi mortale. Ma Coleman non è stato l'unico membro del cast a perdere la vita in circostanze assurde. Dana Plato che interpretava il ruolo di Kimberly è stata trovata morta in una roulotte parcheggiata vicino alla casa del suo fidanzato, a causa di un'overdose di farmaci. Aveva solo trentacinque anni.
7) La famiglia Bradford
I drammi che hanno funestato il cast de La famiglia Bradford (Eight is enough) sono tra i più famosi del piccolo schermo. Diana Hyland ha interpretato il ruolo di Joan solo per i primi quattro episodi. Poco dopo l'inizio delle riprese infatti fu costretta a lasciare il set a causa di un cancro al seno che l'ha uccisa dodici giorni dopo la messa in onda del pilot. Adam Rich (Nicholas) invece abbandonò le riprese a causa di una forte dipendenza da alcol e droghe.
Mary nello show era la seconda figlia dei coniugi Bradford ed era interpretata da Lany O'Grady. L'attrice californiana ha sviluppato negli anni agorafobia e forti attacchi di panico che l'hanno allontanata dalle scene e travolta in una spirale di autodistruzione. L'abuso di farmaci e droghe l'ha portata alla morte nel 2001 a soli quarantasette anni.
Infine, Susan Richardson, che vestiva i panni della bella Susan Bradford, dopo una lunga depressione aiutata dall'abuso di cocaina ha dovuto affrontare una rara patologia che gli causava forti spasmi all'esofago. Nel corso degli anni la malattia l'ha portata a perdere tutti i denti e in una sua intervista la Richardson ha confessato di aver pensato più volte al suicidio.
8) Baywatch
Baywatch è senza dubbio una serie cult degli anni Novanta. Le iconiche spiagge californiane, il sole e il mare cristallino però non sono bastati ad alcuni membri del cast. All'apice del successo infatti, David Hasselhoff (Mitch), Jeremy Jackson (Hobie) e Yasmine Bleeth (Caroline) hanno fatto dell'abuso di alcol e droghe la loro condanna. Ma la loro storia a differenza di quella di Cory Monteith di Glee e di tanti altri attori non ha avuto una fine tragica.
Lunghi periodi in riabilitazione e guai con la giustizia hanno minato la carriera che Baywatch aveva impostato su un binario promettente e duraturo per questi attori. Hasselhoff era già molto conosciuto per altre serie come Supercar, ma dopo tanti anni di assenza dalle scena per sottoporsi a varie cure, riappropriarsi del suo successo non è stato semplice. Considerando il potenziale in gioco è stato davvero un peccato.
9) Sons of Anarchy
Il cast di Sons of Anarchy ha vissuto due gravissimi drammi. Prima la morte di Johnny Lewis, ovvero l'attore che interpretava Half-Sack, avvenuta in circostanze quantomeno misteriose. Pare infatti che dopo un incidente in moto nel 2011, il giovane californiano abbia iniziato ad avere comportamenti strani e illogici. I parenti hanno confermato di aver notato atti di violenza immotivata da parte di Lewis che nel 2012 è stato rinvenuto cadavere fuori dalla sua abitazione.
Secondo alcune ricostruzioni si sarebbe gettato dal tetto dopo aver ucciso l'anziana padrona di casa (avevamo parlato in questo articolo delle morti più assurde degli attori delle serie tv). Poi il 5 maggio 2018 il figlio adolescente di David Labrava (Happy) si è tolto la vita a causa di una grave depressione. Un evento che ha scosso l'intero cast seppur avvenuto anni dopo la fine dello show targato FX.
10) Otto sotto un tetto
La serie ABC Otto sotto un tetto ha vissuto una grande tragedia nel 1998. Michelle Thomas, l'attrice che interpretava Myra, si è ammalata di cancro nel 1997 durante le riprese della nona stagione, ma ha rifiutato di sottoporsi a cure invasive per non compromettere la sua possibilità di avere dei figli. Quando l'anno successivo la giovane decise di sottoporsi alle cure necessarie era ormai troppo tardi. 
Michelle Thomas si è spenta a New York nel 1998 e l'ultima stagione della serie tv Otto sotto un tetto (Family Matters) è considerata il suo canto del cigno. Fino a quando le è stato possibile infatti, la giovane attrice ha continuato ad andare sul set e a recitare il buffo ruolo di Myra Monkhouse.