Joe Jonas e la star di Game of Thrones Sophie Turner sono una delle coppie più amate e chiacchierate degli ultimi tempi. Hanno un grande seguito e ci sono orde di fan, tra quelli seriali di lei e quelli della band di lui, che stravedono per loro e per tutto ciò che li riguarda. E se l'ultima notizia che è arrivata è vera – come sembra essere, perché è letteralmente esplosa nel giro di pochissimo – questi fan stanno per ricevere una incredibile novità: Joe e Sophie starebbero aspettando un bambino!
È da un po' che circolano alcuni rumors riguardo una potenziale gravidanza di Sophie Turner. Eppure JustJared.com, che ha pubblicato la notizia in esclusiva, da' le voci per certe, forte delle conferme di alcune persone vicine alla coppia.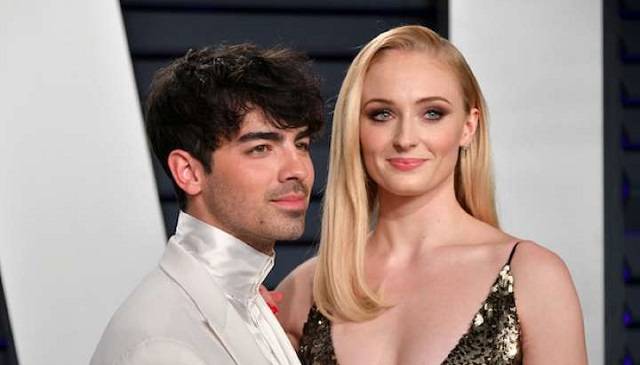 La coppia sta facendo di tutto per mantenere la propria privacy, ma i loro amici e le loro famiglie sono estremamente felici per loro.

Sophie ha decisamente fatto molta attenzione nello scegliere i suoi outfit sia per il red carpet che al di fuori delle occasioni mondane, in modo da seguire i cambiamenti del suo corpo.
Le ultime foto che ritraggono l'interprete di Sansa Stark in Game of Thrones risalgono all'inizio del mese, quando Sophie è stata vista a Londra insieme al marito Joe. Anche in queste foto è difficile distinguere le forme dell'attrice, nascoste da una giacca molto grande.
Per ora nessuno dei due ha fatto commenti al riguardo, e nemmeno i loro agenti si sono espressi, rifiutandosi di commentare con la stampa. Vista l'onda d'urto che sta scuotendo i magazine al momento c'è da pensare che la notizia sia proprio vera, e che non si tratti solo di un folle rumour (come, ironicamente, era successo nel caso di Sansa alla fine della sesta stagione di Game of Thrones).
Tuttavia, non ci rimane che attendere la conferma ufficiale da parte dei diretti interessati!