Infame, ma necessaria premessa: codesto insieme di sillabe contiene qualche spoiler, se ne raccomanda la lettura a un pubblico di adulti consenzienti e coscienti di aver appena letto questo mini-foglietto illustrativo d'apertura. Tenere lontano dalla portata degli analfabeti.
L'ultima stagione di Game of Thrones ha definitivamente confermato le teorie che prima in sordina e poi molto più insistentemente sono rimpallate sul web: Jon Snow non è il figlio bastardo di Ned Stark, bensì di sua sorella Lyanna e di Rhaegar Targaryen!
Per la verità il padre non è stato ancora reso noto nella versione seriale delle vicende nate dalla mente malata di George R. R. Martin, tuttavia alla luce di numerosi piccoli indizi scovati qua e là tra le pagine dei libri delle Cronache del Ghiaccio e del Fuoco è inequivocabile che tra il figlio del Re Folle e la bellissima Stark ci fosse molto più che una semplice cotta estiva e che quindi l'unica conseguenza possibile di questo amore virtuoso fosse proprio quel pargoletto dai riccioli neri, divenuto ormai un eroe senza macchia e senza paura.
Tutti lo sanno, tranne il diretto interessato. Sigh.
La domanda sorge quindi spontanea: come farà Jon Snow a scoprire quali sono le sue reali origini? Hall of Series ha raccolto per voi 5 possibili teorie che farebbero luce sulla verità e porterebbero l'idolo di milioni di telespettatori a dover sconvolgere tutto il suo albero genealogico!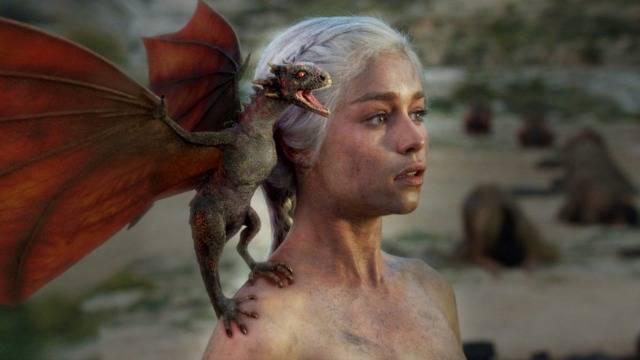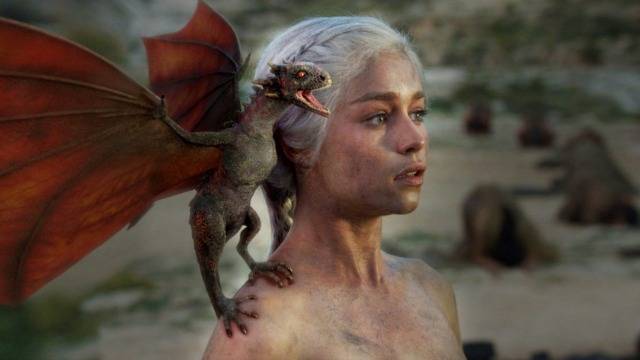 5) BUON SANGUE NON MENTE – E' risaputo che chi ha sangue Targaryen che gli scorre nelle vene ha per osmosi un rapporto un po' particolare con quei simpatici lucertoloni volanti. Impossibile dimenticare la scena che porta alla schiusura delle tre uova di Daenerys e alla sua contemporanea immersione nelle fiamme, dalle quali esce illesa e con tre compagni di giochi in più. Dando poi per buona la celeberrima teoria delle tre teste del drago, si potrebbe spiegare facilmente anche il comportamento piuttosto mansueto delle bestie sputafuoco nei confronti di Tyrion Lannister. Di conseguenza: nel caso in cui Jon Snow si ritrovasse ad avere a che fare con un drago e che magari questo tentasse in uno slancio di rabbia di incenerirlo, le sue origini in qualche modo lo proteggerebbero da ogni possibile conseguenza nefasta, rendendo automaticamente lampante la sua appartenenza alla famiglia Targaryen. Voi direte: come farebbe il Nostro ad arrivare alla necessaria conclusione logica che a noi a casa sembra stucchevole, ma che per lui non potrebbe essere così automatica? E' stracolmo di personaggi che con le loro conoscenze potrebbero togliere ogni dubbio ai suoi sospetti (su tutti il Ragno Tessitore e Dito Corto).