Bene. 60 episodi, da circa 40 minuti l'uno, dai si può fare. È così che iniziata la mia avventura con Il Trono di Spade, o ancora meglio, con Game of Thrones.
Le premesse non erano le più buone, GoT non è proprio il mio genere mi ripetevo, non potrà mai piacermi, ma se ha ottenuto un successo così, dovrò pur dargli una possibilità.
Una settimana dopo, mi sono ritrovato fermo, davanti allo schermo del PC, chiedendomi: e ora? Chi aspetta fino alla settima stagione?
Ebbene si, come molti di voi, anche io ho recuperato quello spettacolo chiamato Game of Thrones in una settimana. Tante le cose che mi ronzavano per la testa, tante sono le riflessioni che ho fatto. Sono passati davvero troppi minuti prima che prendessi coscienza del fatto che non potevo più mettere un altro episodio.
La prima cosa che mi è venuta in mente è che, vederlo in una settimana, è stato davvero forte. Che non avessi una vita sociale lo sapevo già da prima, ma con Game of Thrones c'è stata davvero la conferma.
Fortunatamente ho avuto degli amici che mi avevano preavvisato di resistere fino alla 1×09. Lì, infatti, inizia davvero il Trono di Spade. È vero, è un inizio lento, ma con una Serie Tv come questa, non poteva che andare così. Il tempo passa, le stagioni anche, e inizio ad affezionarmi ai personaggi. Ecco, forse questo è il primo punto chiave di GoT. Tutti quelli che mi hanno consigliato questa Serie, mi hanno detto di non affezionarmi a nessuno. Io, nonostante fossi convinto di riuscirci, già dopo qualche episodio avevo i miei preferiti, di cui non faccio nomi per evitare spoiler.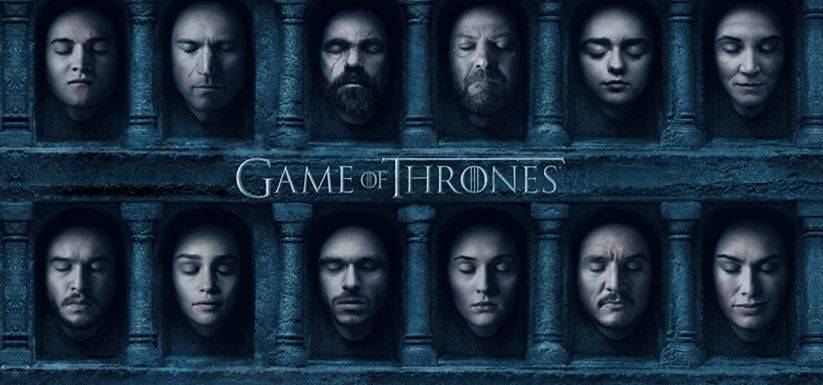 Questo perché, ovviamente, avevo fatto un grosso errore. Avevo dimenticato che la più grande caratteristica di Game of Thrones infatti, è quella di far morire praticamente tutti, senza alcuna distinzione. Ecco che si arriva alla tanto temuta 3×09, che distrugge tutti i tuoi ideali, e quasi ti spinge a smettere di guardare. Ma fortunatamente sono stato più forte del dolore, e così sono andato avanti.
Avendo visto tutto in una settimana mi sono reso conto di come, in quasi ogni stagione, i primi episodi fossero lenti e di stallo, per poi arrivare alle ultime tre puntate dove l'emozione era immensa. Certo, con tutte le storie e con tutti i personaggi che ci sono all'interno, è difficile non fare episodi noiosi, ma forse, sotto questo punto di vista, potevano fare di meglio.
Una volta arrivato alla fine della settimana, e una volta aver visto prima la 6×09 (probabilmente la puntata più emozionante di tutta la Serie Tv) e poi la 6×10, ho provato a tirare un po' le somme.
Il fatto di essere riuscito a guardarlo tutto in soli sette giorni, è emblematico. Nonostante alcuni alti e bassi, nonostante non fosse il mio genere e le mie aspettative non fossero così alte, Game of Thrones mi ha davvero stupito.
Uno spettacolo diverso da tutti gli altri, che unisce quasi ogni genere seriale. Probabilmente è questo il suo punto forte. Certo l'ambiente fantasy è predominante, ma sotto una superficie "medievale", GoT nasconde molto altro. Devo dire che Game of Thrones forse, a differenza di altri prodotti seriali, è meglio vederlo in maratona. Aver fatto un binge watching (e qui ce ne intendiamo ndr) di questa Serie Tv, probabilmente mi ha aiutato.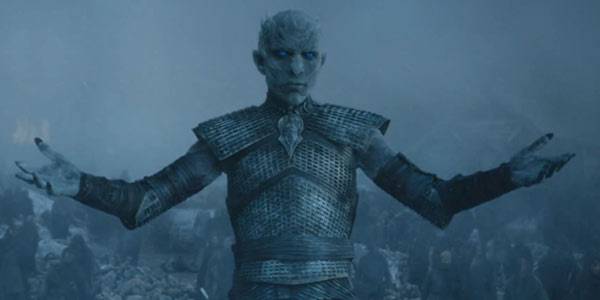 Certo guardare gli episodi in contemporanea, settimana dopo settimana ha il suo fascino, ma GoT ha una trama così complessa, che forse, alcuni dettagli, personalmente, non li avrei notati se non visti così velocemente. Collegamenti tra una stagione e l'altra, che se vista una volta all'anno, non possono essere così facili da trovare. Una cosa sicuramente bisogna dirla: vederla tutta insieme mi ha fatto notare in maniera molto più limpida il pre-Martin e il post-Martin, due spettacoli incredibili, ma diversi l'uno dall'altro.
C'è da dire che vedere tutto così velocemente non mi ha permesso di appassionarmi così tanto ad alcuni personaggi. La loro evoluzione infatti è figlia di un tempo che per me è stato molto più breve. Non ho vissuto l'attesa di aspettare la nuova stagione, non ho fatto ipotesi su quello che può succedere in futuro; tutte cose che per la prima volta sto facendo adesso, essendo decisamente in ansia per l'arrivo della settima stagione, che purtroppo è ancora molto lontano.
Aver visto Game of Thrones tutto in una settimana, non so se mi abbia fatto più bene che male, ma di una cosa sono certo: è un'esperienza che farei altre mille volte.