Una cosa che capita sempre più spesso a molti attori è che i fan di determinati film o, più spesso, serie tv li confondano con i personaggi che interpretano. Ciò accade specialmente nel caso in cui il personaggio è un villain o qualcuno che viene in ogni caso mal sopportato. E non ci sarebbe nulla di male se non fosse che spesso chi confonde realtà e finzione a questo modo tende a dirigere il proprio odio verso l'attore di turno. È successo a molti, e proprio di recente a raccontare un altro episodio simile è stato Dean-Charles Chapman, il Tommen Baratheon di Game of Thrones.
Durante un'intervista a Variety al giovane attore è stato chiesto, dopo aver precisato la grande dedizione che hanno i fan di Game of Thrones, quale sia stata la sua esperienza più "memorabile" proprio con questi ultimi. L'episodio raccontato da Chapman si può dire che ha dell'incredibile.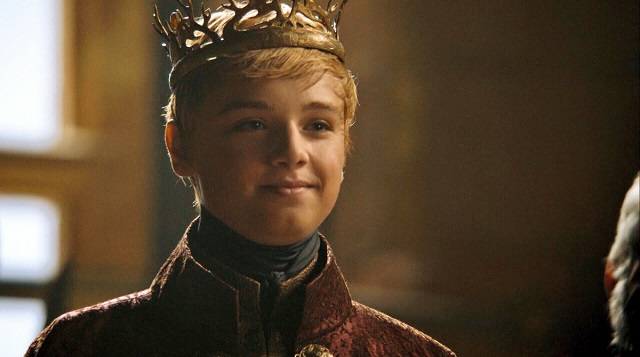 Un uomo mi si avvicina e mi dice "Ehi, tu sei Tommen, di Game of Thrones" e io gli dico "Sì, sì, sono io". E lui fa "Sì, ti odio davvero tanto. Ti odio davvero, voglio darti un pugno in faccia".
Nel raccontare di questa sua folle esperienza Chapman non precisa né in quale occasione né in che momento questo l'episodio sia avvenuto, ma dal modo in cui imita la reazione degli amici che erano con lui, apparentemente abbastanza scioccati, sembra che il fan che lo ha avvicinato non volesse limitarsi alle parole, ma intendesse passare ai fatti.
Certo c'è da chiedersi se questo fan non avesse confuso Tommen con un altro personaggio di Game of Thrones, o se veramente odiasse l'innocuo giovane Re, uno dei pochi che non ha mai fatto assolutamente nulla di male a nessuno. Ma non cambia niente: l'atto è in ogni caso deprecabile.