L'attrice di Game of Thrones, Sophie Turner, dovrebbe interpretare Boy George in un film? Secondo lo stesso cantante assolutamente si!
Si sa, far interpretare star della musica a star delle serie tv renderebbe il film qualcosa di epico, donando ad esso quel tocco in più. Cosa già successa con l'impressionante performance di Rami Malek nei panni di Freddie Mercury.
Appurato ciò, al leader dei Culture Club, Boy George (all'anagrafe George O'Dowd), durante una dichiarazione riguardo gli aggiornamenti sul film che racconta la sua vita, ha dato una risposta che ci ha letteralmente lasciati di stucco: "Chi dovrebbe interpretare il mio personaggio? Sophie Turner sarebbe perfetta nei miei panni".
Ebbene si, dopo Mercury ed Elton John, anche per Boy George è giunto il momento di lasciare il suo segno anche al cinema.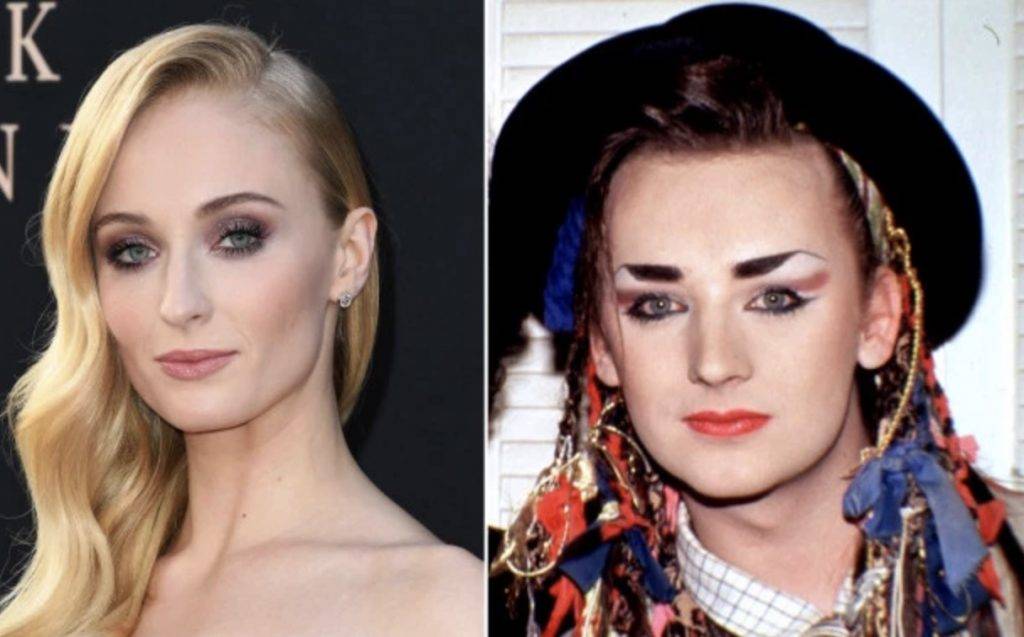 Durante un'intervista alla radio australiana Nova, il cantante britannico ha rilasciato una serie di dichiarazioni che ci mandano su di giri. Il suo film dovrebbe raccontare vita privata e carriera, passando da quando era leader dei Culture Club alla sua infanzia, scoprendo qualcosa in più di lui oltre il grande artista che è stato. Ma chi potrebbe essere l'attore/attrice che vestirà i suoi panni? Sophie Turner, la star di Game of Thrones, ovvio.
Ecco le parole dell'artista al riguardo:
«La gente dirà che Sophie non è adatta, non mi può interpretare perché è una donna. La verità è che quando avevo 17 anni, mi sarebbe piaciuto essere stato come lei, perché con tutte le cavolate che sono state scritte sul mio conto, mi fa solo sembrare più interessante».
Effettivamente, la somiglianza tra i due è pazzesca e i fan, a questa notizia, sono già euforici. Il cantante ha poi continuato l'intervista spiegando qualcosa in più sul film:
«Il progetto della MGM sta andando avanti ed è scritto e diretto da Sacha Gervasi, che ha fatto il film My Dinner with Hervé del 2018 ed è proprio favoloso. Riguardo il mio personaggio e a chi lo interpreterà, ci sono state alcune proposte davvero interessanti e una delle più intriganti di tutte è stato il nome di Sophie Turner, come detto. Mi piacerebbe davvero!».
Ma la cosa veramente meravigliosa è che Sophie ha anche già dimostrato di non essere indifferente a un simile progetto.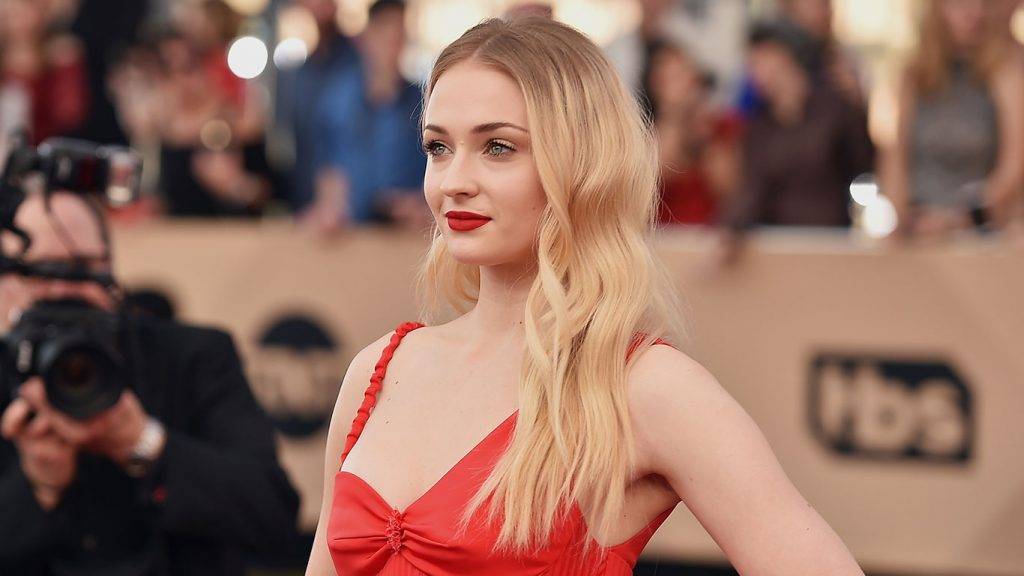 L'attrice, d'altra parte, ha sempre ironizzato sulla sua somiglianza con Boy George. In un'intervista per Wired, alla domanda su una sua presunta parentela con il cantante rispose:
«Me lo chiedono in continuazione. Una volta l'ho incontrato insieme a suo fratello, e mi hanno detto che sono identica. Decisamente un complimento, è un uomo fantastico».